The Best Michigan Weed Dispensary Near Wisconsin
However you refer to it, cannabis, weed, and marijuana are legal in Michigan for recreational and medical users. With vastly different legalities in Wisconsin, many Wisconsinites are curious about the best Michigan weed dispensary near Wisconsin.
We have thousands of customers from Wisconsin visit our Lume Cannabis dispensaries every year, searching for premium cannabis products at the most convenient location possible.
The majority of our Wisconsin customers become Lume regulars, frequently making the trip to visit us for our superior selection, world-class customer service, and everyday low prices.
We welcome Wisconsin residents with open arms and are always here and happy to help.
Our dispensaries close to Wisconsin boast an average Google review rating of 4.8, the highest rating in the area. These scores show that our Wisconsin customers have chosen us as the best Michigan weed dispensary near Wisconsin.
The Best Michigan Dispensaries Near Wisconsin
Here is a detailed list of all our Michigan dispensaries close to Wisconsin, to help you choose which is best for you.
Lume Cannabis Co. - Iron Mountain, MI
Our Iron Mountain dispensary is closest for residents in Northern Wisconsin, only an hour away from Crandon, WI.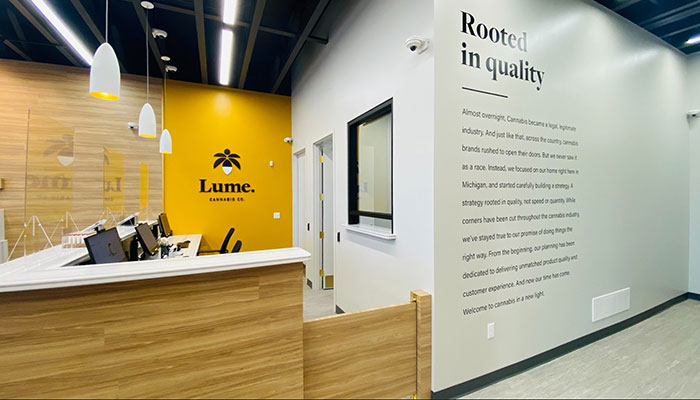 At our Iron Mountain dispensary, we offer a huge selection of recreational cannabis products, including marijuana flower, delicious edibles, solventless concentrates, pre-rolls, vaporizers, and much more.
Our customer service team here is one of the highest rated across our 33 dispensaries, and they always put customer service first.
It's no surprise our team here boasts an average review score of 4.8/5 from over 240 Google reviews.
Here are a few reviews from customers at our Iron Mountain location
"Love love LOVE ❤️ I look forward to my Lume trips every month. I love the quality products at reasonable prices. They also have one of the best loyalty programs I've seen so far. Their customer service is also amazing and prompt. I really like that they carry a variety of products and their staff is extremely knowledgeable about every single product within the store. They also carry a pretty lovely line of CBD products. 1000/10 would recommend."
~Emily S., Local Guide
"This place ROCKS!! Short lines, pleasant and friendly staff, very clean appearance, just an overall happy place. But our bud tender, Anna, made the experience with her endless knowledge and confidence within the product one I will truly cherish! Thanks again Anna!! Definitely worth a visit! Will for sure be returning."
~Tiffany D., Local Guide
"Just went here for the first time yesterday and I'll keep making the trip to come back. This place was exactly what you would want. Professional, courteous, friendly, accommodating. Had a discrepancy with an order and they quickly corrected and adjusted it. Also I love that they give you some info on local laws so you can also be safe and know your rights."
~Freddy F., Visitor from Wisconsin
Contact Lume Iron Mountain, or Get Directions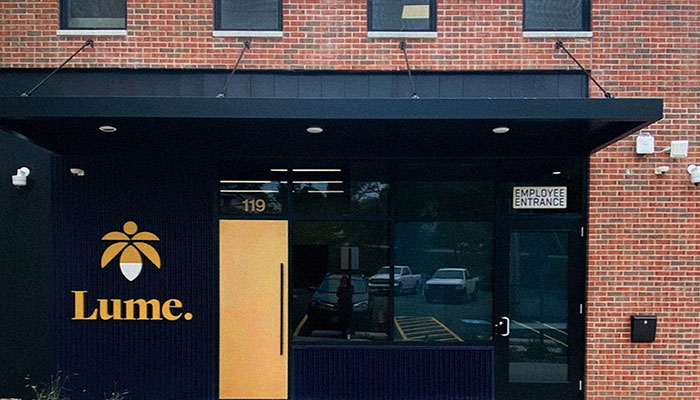 Hours of Operation:
| | |
| --- | --- |
| Monday | 9AM–9PM |
| Tuesday | 9AM–9PM |
| Wednesday | 9AM–9PM |
| Thursday | 9AM–9PM |
| Friday | 9AM–9PM |
| Saturday | 9AM–9PM |
| Sunday | 10AM–9PM |
Plus, as the best weed dispensary near Wisconsin, Lume offers these great services:
Our Iron Mountain location is just a short drive from these towns in Wisconsin:
Aurora, WI (4 miles)
Niagra, WI (6 miles)
Pembine, WI (17 miles)
As our closest recreational weed dispensary near Wisconsin in Michigan, our Iron Mountain Dispensary has seen customers come from Milwaukee, Green Bay, and even further to enjoy our top-tier products.
This location is one of our busiest dispensaries near Wisconsin, and it's no wonder why. Here, you will find a huge selection of the best cannabis products Michigan has to offer, paired with amazing deals, and superior customer service.
More Michigan Weed Dispensaries Near Wisconsin
If Iron Mountain is too far out of the way, we have another Lume Dispensary in Escanaba that is great for anyone in Northeast Wisconsin.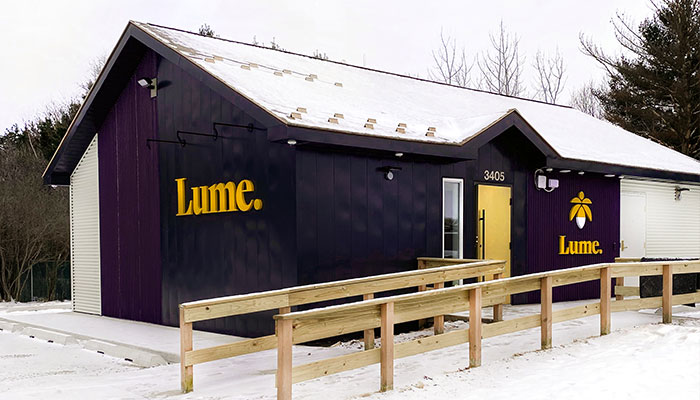 Lume Cannabis Co. - Escanaba, MI
Our Escanaba Cannabis dispensary is only a 1 hr. Drive from Marinette, WI (55 mi) via M-35 N. A quick drive on Highway 41 makes this cannabis shop a Green Bay, WI favorite as well.
We have thousands of Wisconsin residents travel out to our Escanaba dispensary each year. They love our low prices, and high-quality weed. Here, you'll find our signature Lume Cultivated flower strains, edibles, vapes, concentrates, pre-rolls, CBD products, and more.
Our Escanaba location is one of the highest rated Michigan weed dispensaries near Wisconsin (4.6/5 from over 400 Google reviews.) Here, our dedicated Luminaries are known for being knowledgeable, helpful, and dedicated to giving you the best deals possible on the products you need.
Here are a few reviews from customers at our Escanaba Dispensary
"The staff was incredibly friendly and eager to help! I was blown away by ALL the sales going on! The products here are top notch. They offer a little variety of everything. I'm so excited about this dispensary! Thanks, y'all! Five stars! ⭐⭐⭐⭐⭐"
~Rebecca B., Local Guide
"Very friendly and knowledgeable staff. Awesome product and some nice specials. While visiting town I stopped twice, and the wait wasn't too long. Highly recommended!"
~Jay B., Visitor from Wisconsin
"My budtender Steph was AMAZING. Very energetic and very helpful in any questions I had. She let me know about all the stellar deals I could get being a first-time customer. As well as a few of the local places to eat and have a good time to enjoy our stay. I would recommend coming to Lume."
~David K., Tourist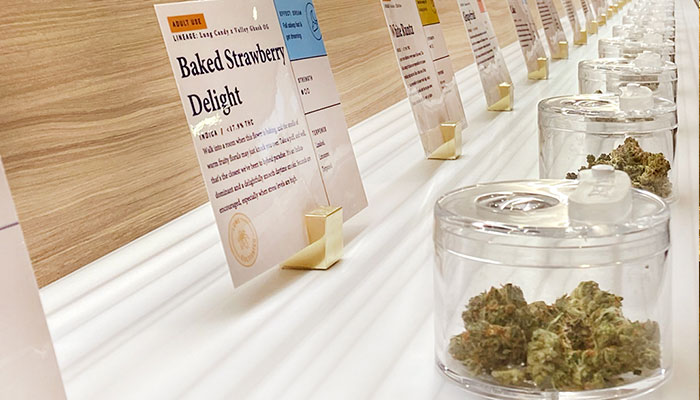 Contact our Escanaba Dispensary, or Get Directions
Hours of Operation:
| | |
| --- | --- |
| Monday | 9AM–9PM |
| Tuesday | 9AM–9PM |
| Wednesday | 9AM–9PM |
| Thursday | 9AM–9PM |
| Friday | 9AM–9PM |
| Saturday | 9AM–9PM |
| Sunday | 11AM–9PM |
Plus, we offer these great services at this Michigan dispensary near Wisconsin:
In Store Shopping
Our Escanaba dispensary is a short trip from Green Bay, making it a favorite for thousands of Wisconsinites who live nearby.
We welcome all customers from Wisconsin and strive to provide the best in-store, or online shopping experience you've ever had.
About Lume Cannabis Co.
As the largest single state cannabis dispensary operator in the US, we bring passion, expertise, and care to everything we do.
Our 250,000 sq ft state-of-the-art cannabis cultivation facility was engineered with one goal in mind: To create the perfect environment for growing the best cannabis in the country.
Our thoughtfully designed dispensaries are warm and welcoming, perfect for delivering the superior cannabis products, and customer care we are known for.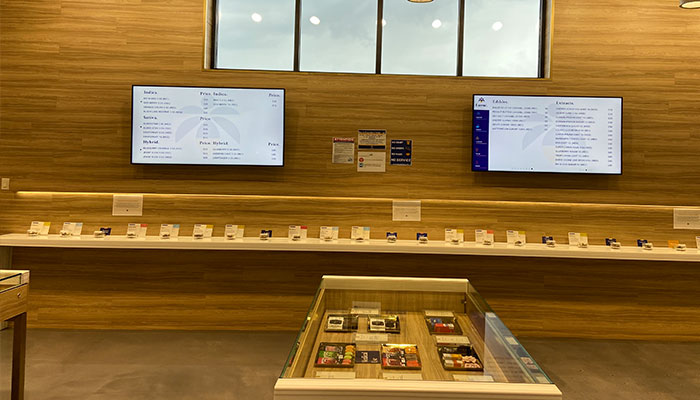 Special Promotions are On Now!
Check out our current specials to see how you can get the best cannabis in Michigan at the best price.
Traveling from Wisconsin to Michigan to Buy Cannabis
To purchase recreational cannabis in MI, you must be 21 years of age or older and possess valid photo ID. Your valid Wisconsin driver's license or ID card will be accepted at all our Lume dispensaries.
Michigan state law
dictates that all marijuana use must take place in private locations, such as in a private residence, or on private property.
In Michigan, it is illegal to use or consume marijuana in public spaces, like parks. It's also illegal to carry cannabis in schools, and other areas frequented by children, like childcare facilities.
In Michigan, an adult may possess up to 2.5 oz of cannabis on their person. Of that amount, 15 grams of cannabis may be cannabis concentrate. It is illegal to possess more than these amounts on your person.
On private property, an adult may possess up to 10 ounces of cannabis and any marijuana legally cultivated on the premises.
Marijuana Purchasing Limits in Michigan
There are limits on the amount of cannabis you can purchase during each visit to a Lume dispensary. These limits are dictated by state law, and we aren't allowed to make exceptions.
2.5 oz. (70 grams) of cannabis flower
15 g of extract or concentrate
16 oz. cannabinoid product in solid form
36 oz. cannabinoid product in liquid form
Purchase limits are per day, per store.
Cannabis Laws in Wisconsin
Recreational cannabis use is illegal in Wisconsin.
Possession of any amount of cannabis is a misdemeanor in Wisconsin for a first offense, and a felony for repeated offenses.
Cultivation, sale, or delivery of cannabis in Wisconsin is also illegal.
Federal Legalities
Possession of cannabis is illegal under federal law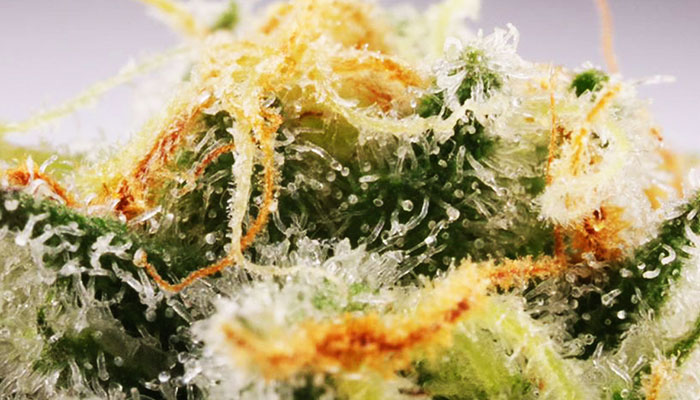 More Information
If you'd like more information about Lume Cannabis Co. or need additional help deciding which weed dispensary near Wisconsin to visit, we would love to answer your questions.
Just contact us, and we will be happy to help.


Reach out to Customer Support
Email: Contact@Lume.com
Phone: 888.820.8857