Lume Cannabis Dispensary Saginaw, MI - Browse Our Selection
The Lume Cannabis dispensary in Saginaw, MI is the best dispensary in the Saginaw area.
Our selection of the finest flower in the country is unrivaled in Michigan and includes the highest quality, hand-crafted and hand-curated products brought to you by the world's premier cannabis experts. Our shelves are stocked with a huge selection of THC products from indicas to sativas and hybrids, a luxury assortment of small-batch Lume
CBD
products, unisex Lume
apparel
, and a small and rotating assortment of cannabis
accessories
. Swing by and say "high", we guarantee we've got something for everyone that you won't find anywhere else.
Stop By or Give Us a Call
Lume Cannabis Co. - Saginaw, MI
3446 State Street, Saginaw, MI 48602
Phone: (989) 252-7530
Ways to shop
Hours of Operation
| | |
| --- | --- |
| Sunday: | 9am-9pm |
| Monday: | 9am-9pm |
| Tuesday: | 9am-9pm |
| Wednesday: | 9am-9pm |
| Thursday: | 9am-9pm |
| Friday: | 8am-9pm |
| Saturday: | 8am-9pm |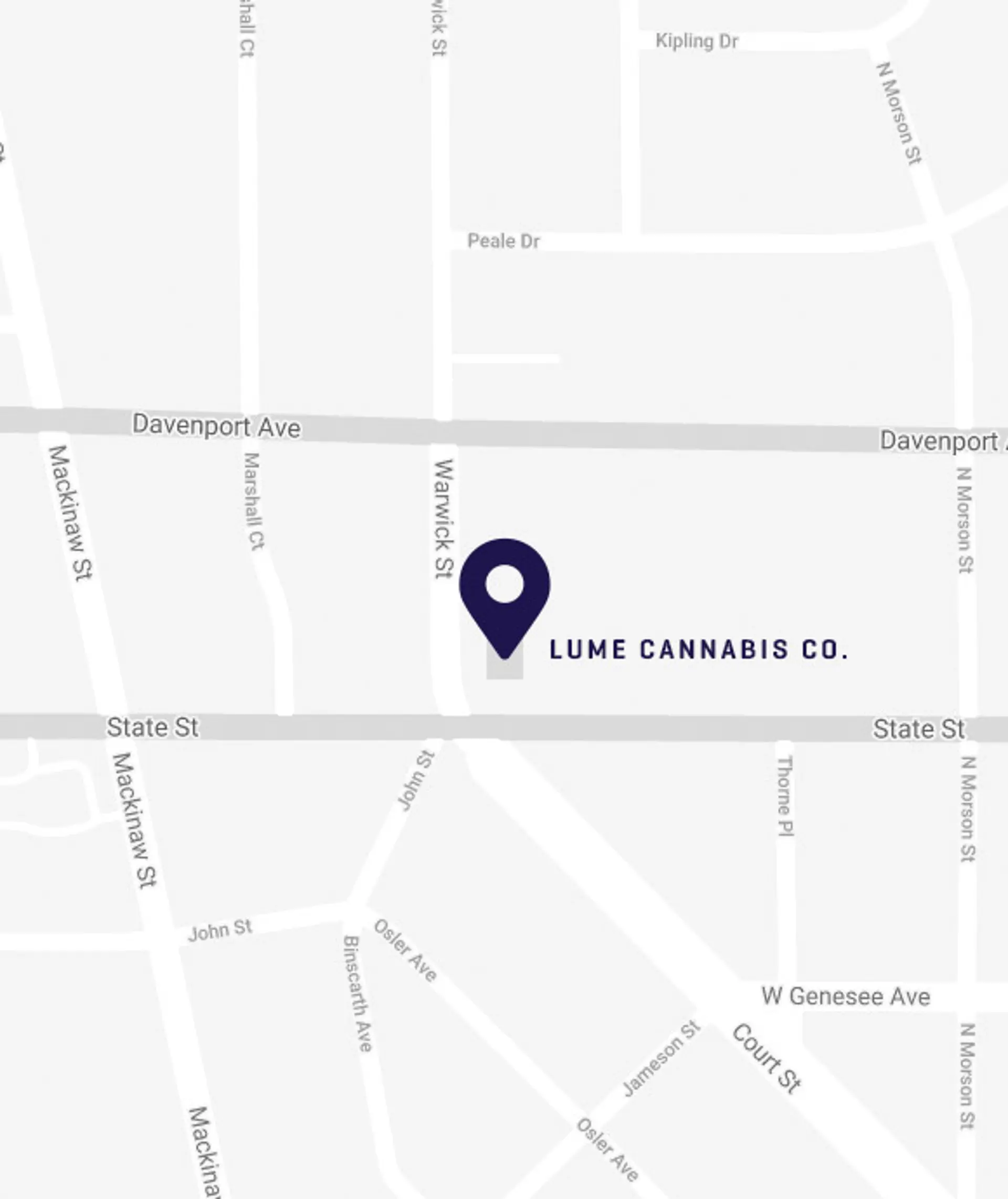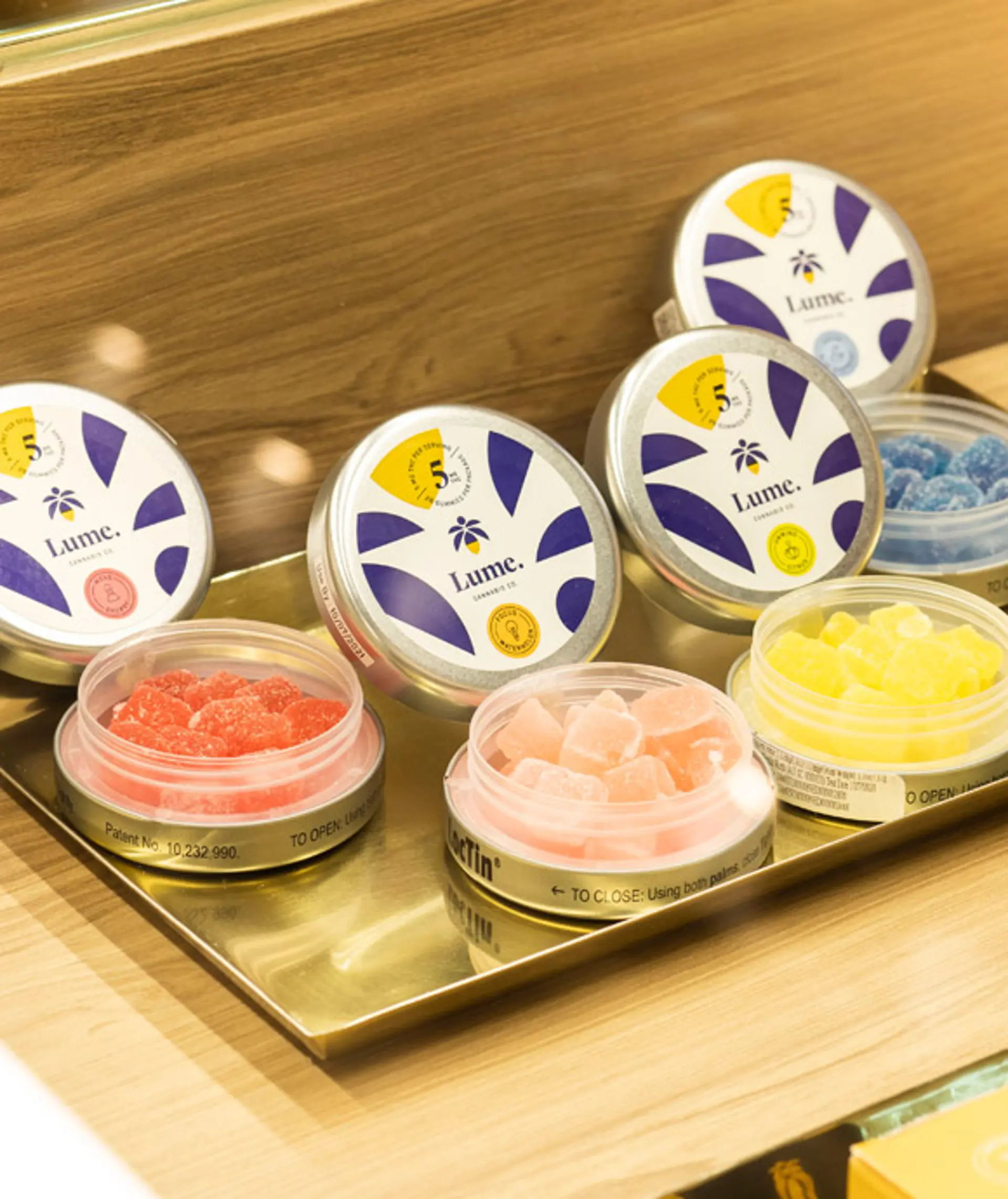 Lume Cultivated Cannabis Products in Saginaw, MI
When shopping at our marijuana dispensary in Saginaw, MI, you'll find two types of cannabis products: Lume Cultivated and Lume Curated. The former are our proprietary cannabis strains, hand-grown by us and available exclusively at our stores. They're part of an ever-evolving product collection that includes
flower
,
pre-rolls
and
edibles
. Some of the best you'll ever enjoy. In fact, each one is crafted from high-quality strains that have been meticulously cultivated, carefully hand-chopped, and thoughtfully packaged all in-house. And they are one of the most stunning showcases of premier cannabis growing techniques, unparalleled horticulture, and unbounded innovation that the market's ever seen.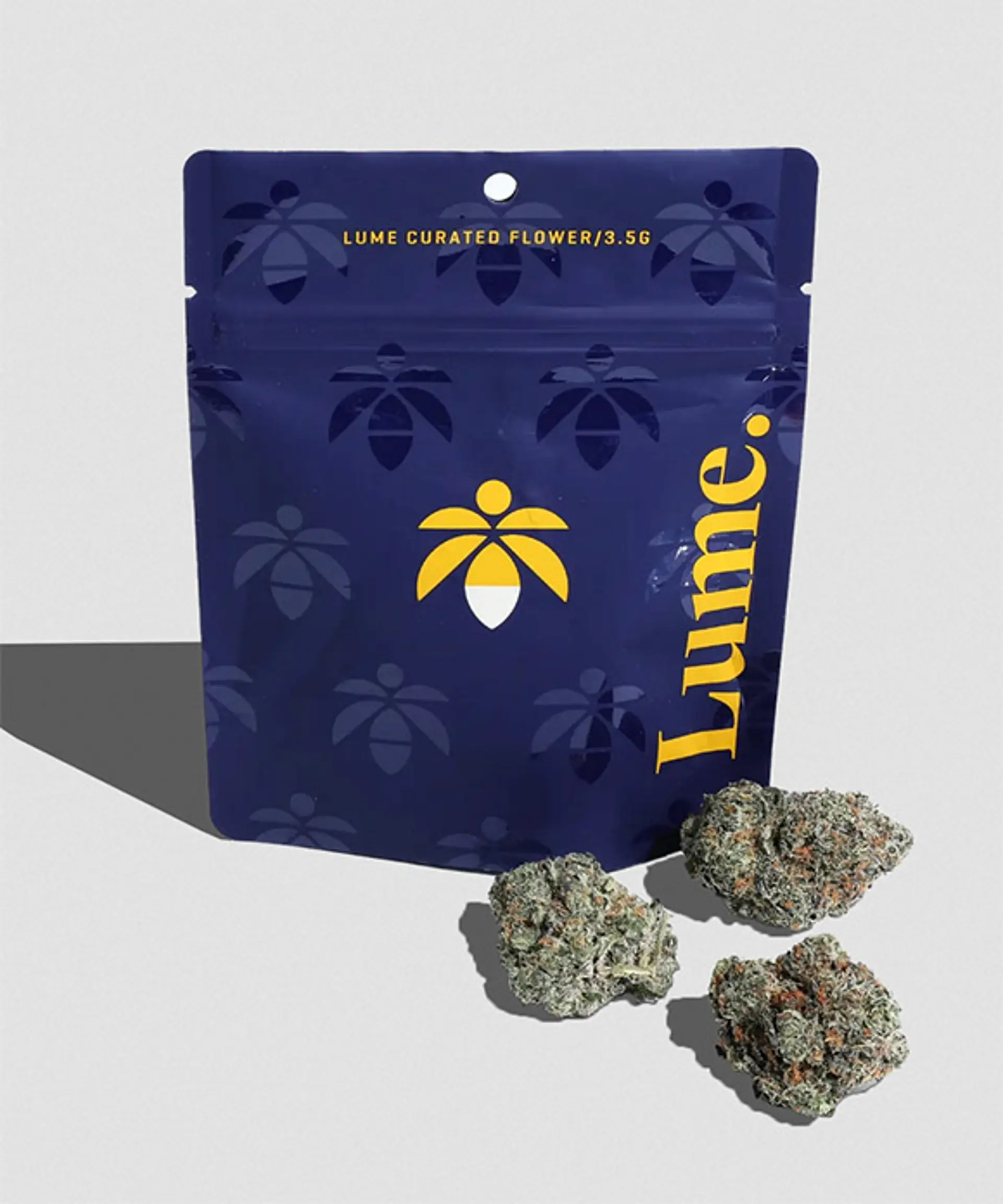 Lume Curated Cannabis Products in Saginaw, MI
As mentioned earlier, we also sell an elite collection of Lume Curated products alongside our Lume Cultivated offerings. These are products that we've hand-picked from standout artisanal growers in the area who have caught our eye due to their quality and originality.
Every product within our Lume Curated collection has been bred with exceptional genetics and cultivated from lineages held in very high regard. We've tested and sampled every wax, edible, flower,
shatter
, pre-roll, etc. to ensure the excellence of the product and the effect it yields. All so that we can offer them to you with confidence.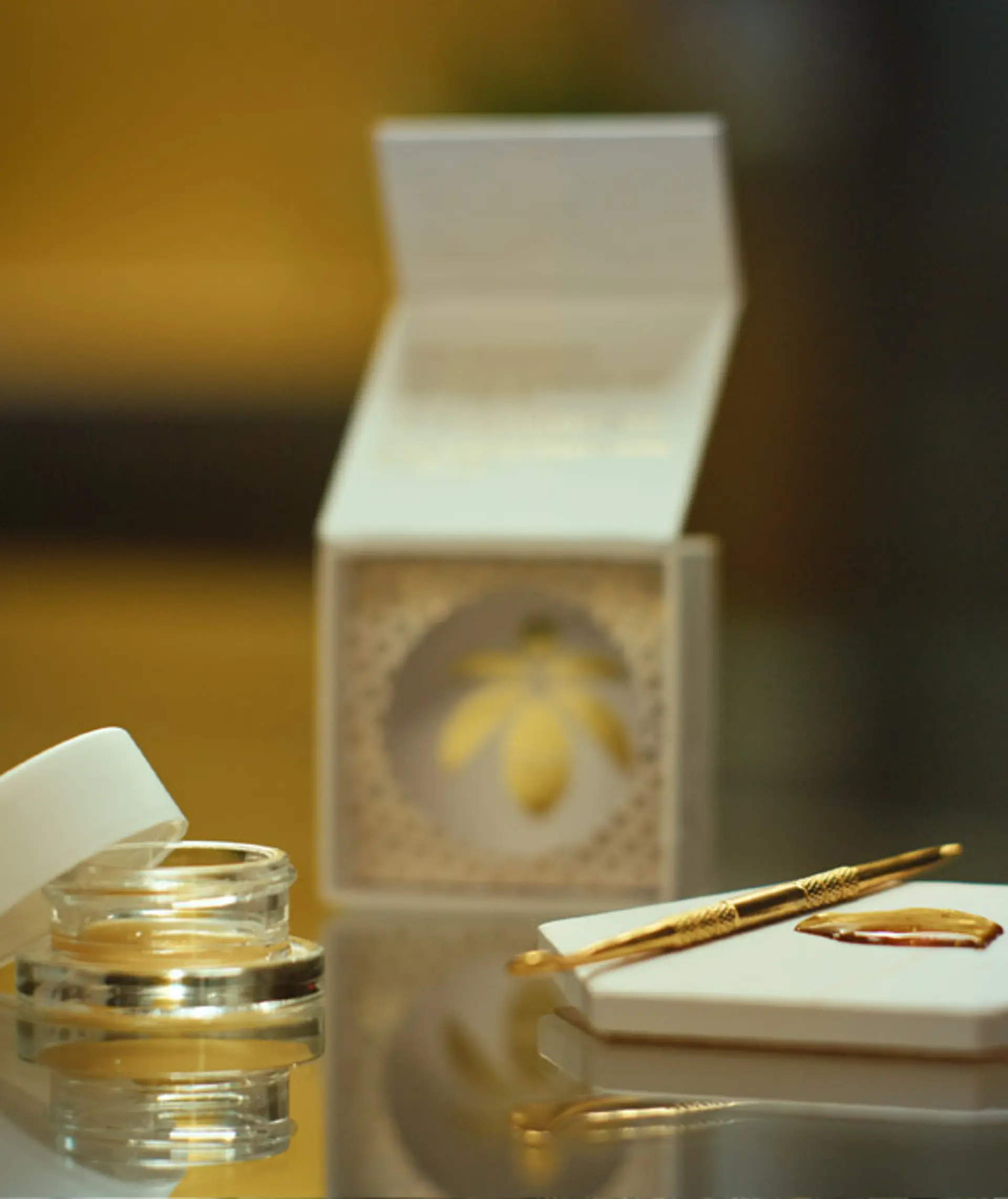 Lume Gold Label Cannabis Extracts in Saginaw, MI
Lume Gold Label is a small line of superior solventless extracts, meticulously crafted for the cannabis connoisseur. The line includes Lume Bubble Hash, Lume Live Rosin, Lume Jam and Lume Hash Rolls, and these top-tier THC extracts are what we call the cream of the crop.
We craft them from a reserve harvest of cannabis plants at our grow facility in Evart that are fresh-frozen at -80 degrees celsius to perfectly preserve all the terpenes and trichomes present in a plant at its harvest. Then we use a 100% solventless extraction method to create the final products. Zero compounds, zero chemicals and zero shortcuts.
The final products are highly
concentrated
, extremely clean, whole-flower extracts of the highest quality, purity and potency around. We recommend browsing our Gold Label Line line below and heading to our dispensary in Saginaw to talk to a budtender about which product might be right for you.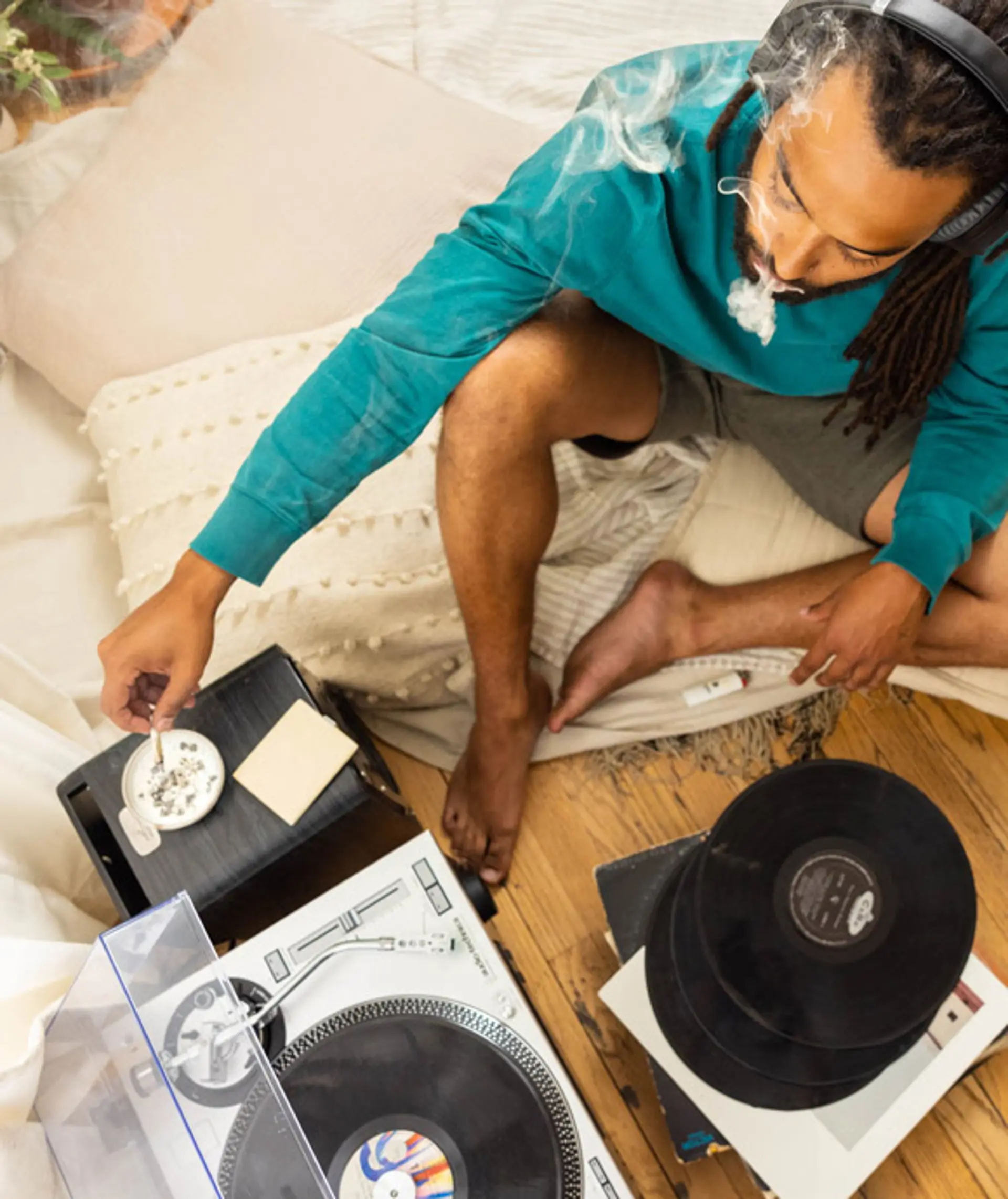 Providing Superior Recreational Marijuana in Saginaw, MI
Within our thoughtfully designed marijuana dispensary in Saginaw, MI you'll find an incredible selection of recreational cannabis products. They include a combination of both cultivated and curated wonders, and are the highest quality THC products you can get your hands on.
If you're looking for recreational buds, blunts, pre-rolls, tinctures, shatter, wax, dabs, or something else, there's no better place to shop. Plus, we offer secure shopping online, with local pickup in Saginaw, MI. Browse our product categories below, or head to the dispensary to consult with a budtender today.
SHOP BY CATEGORY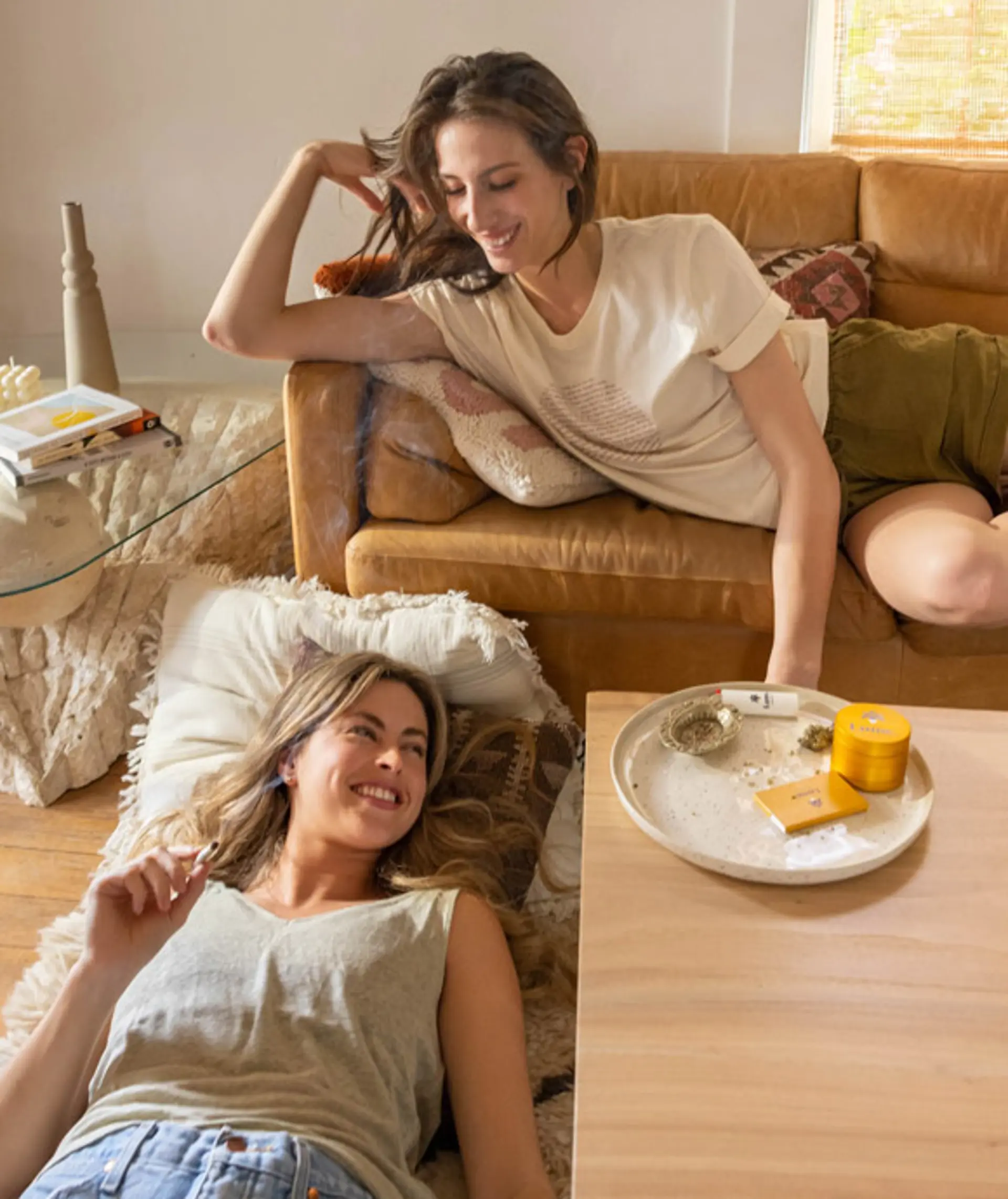 Explore Lume Cannabis Products by Effect in Saginaw, MI
Cannabis comes with a huge range of effects, and not everyone is looking for the same effect every time. So, we came up with the
Lume Effects System
: a system for categorizing the marijuana products we sell on a spectrum of indica to sativa, based on how they make you feel (all thanks to their unique terpene profiles). Feeling energetic and active? Try a Move product to get you up and at 'em. Need help sleeping? Browse our Dream selection. Each of our six Effect categories is uniquely poised to help you find the feeling you want, on the first try; helping to take the guesswork out of the process while aiding in the consistency of your experience. You can browse every product we sell based on their effect by clicking on the links below. Enjoy!
SHOP BY EFFECT