Lume Cannabis Dispensary Grand Rapids, MI - Browse Our Selection
Lume Cannabis is the best dispensary in Grand Rapids. Our selection of the finest flower in the country is unmatched and our cannabis products are hand-crafted and hand-curated by passionate, knowledgeable, and experienced cannabis experts. We constantly restock our vast selection of indica, sativa and hybrid cannabis products, ensuring you always have access to a fresh lineup of superior products. If you prefer to shop online, you can easily order right here on our website, then pick up your order at our Grand Rapids location. Or, simply select delivery during checkout and we will deliver your order directly to your door.
Stop By or Give Us a Call
Lume Cannabis Co. - Grand Rapids, MI
4162 Eastern Avenue SE, Grand Rapids, MI 49508
Phone: (231)-283-6813
Ways to shop
Hours of Operation
| | |
| --- | --- |
| Sunday: | 9am-9pm |
| Monday: | 9am-9pm |
| Tuesday: | 9am-9pm |
| Wednesday: | 9am-9pm |
| Thursday: | 9am-9pm |
| Friday: | 8am-9pm |
| Saturday: | 8am-9pm |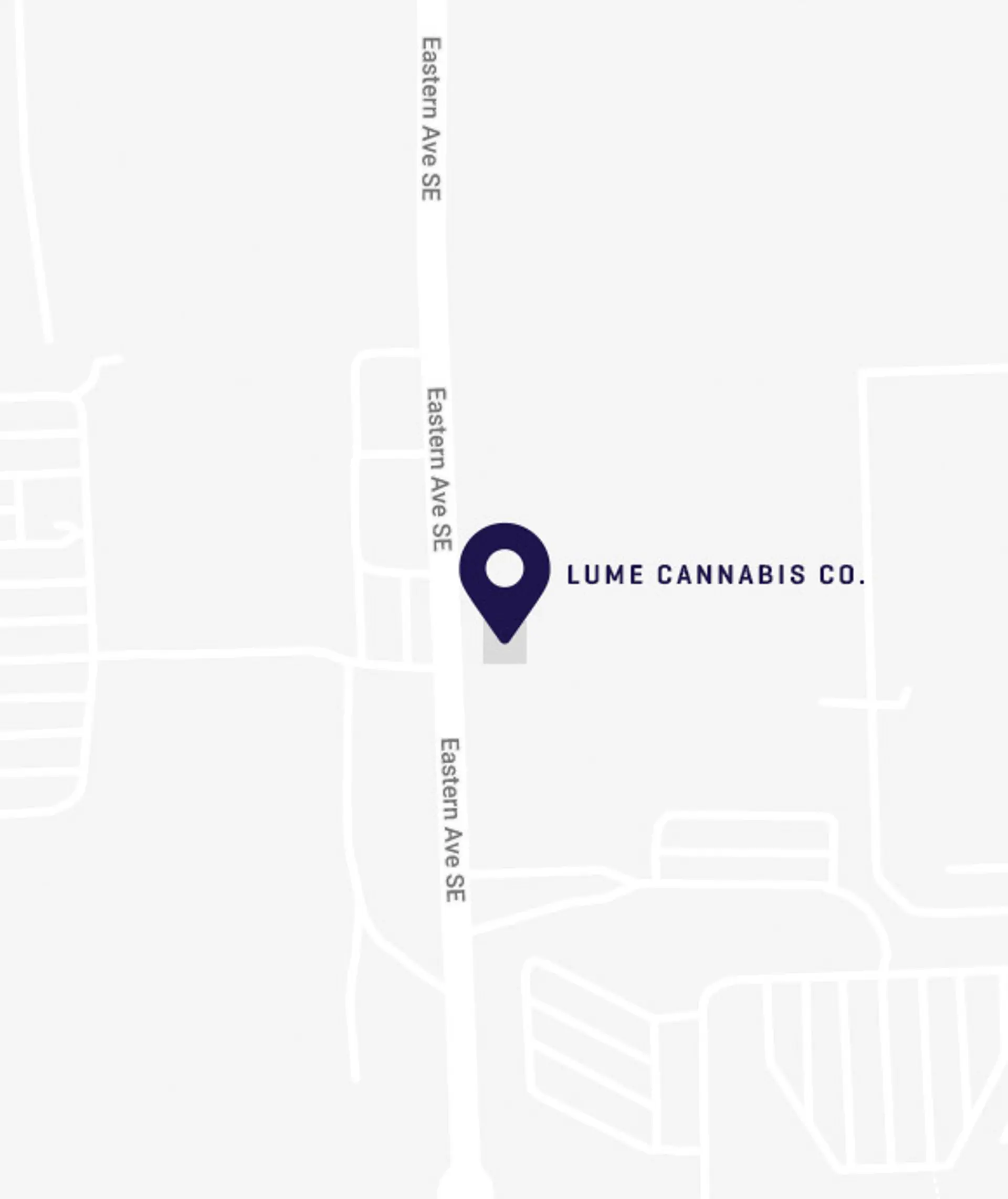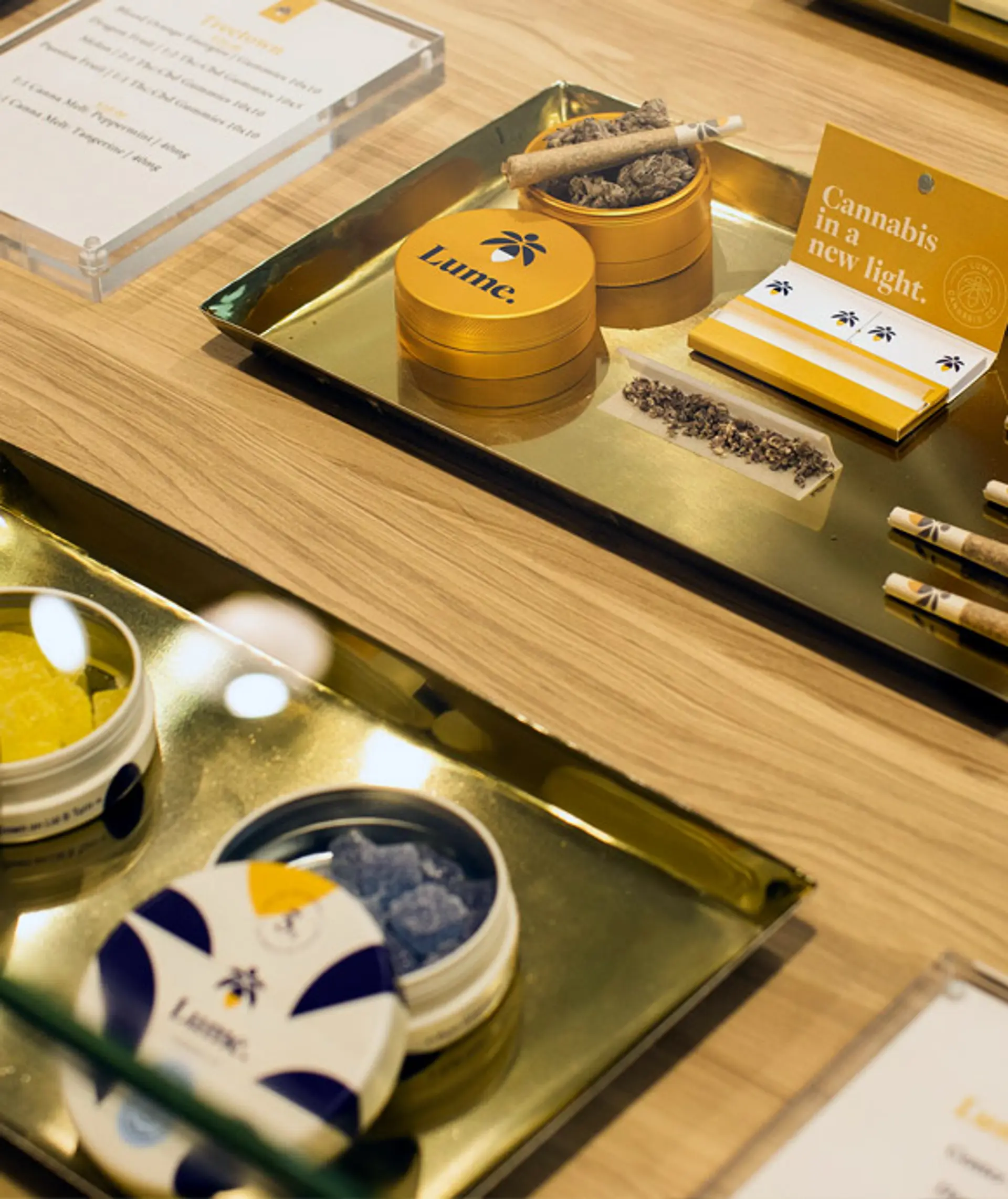 Lume Cultivated Cannabis Products
At our marijuana dispensary in Grand Rapids, MI, we offer two types of cannabis products: Lume Cultivated and Lume Curated. Lume Cultivated products are our proprietary cannabis strains, hand-grown exclusively by and for Lume. We cultivate, produce, and package them all within our own facilities so you receive the best quality finished products possible.
Our Lume Cultivated line is an ever-evolving lineup of products that include some of the best flower, pre-rolls and edibles on the market. They're stunning showcases of premier cannabis growing techniques, unparalleled horticulture, and unbounded innovation that you'll see on the market. And they're available for in-store shopping, curbside pickup, and delivery for recreational and medical users alike.
With world-renowned cultivation experts and state-of-the-art growing technology carefully nurturing every one of our cannabis plants, we can confidently say that our Lume Cultivated line is yielding the best quality and variety of cannabis in the country. Experience it for yourself by shopping online or in-store today.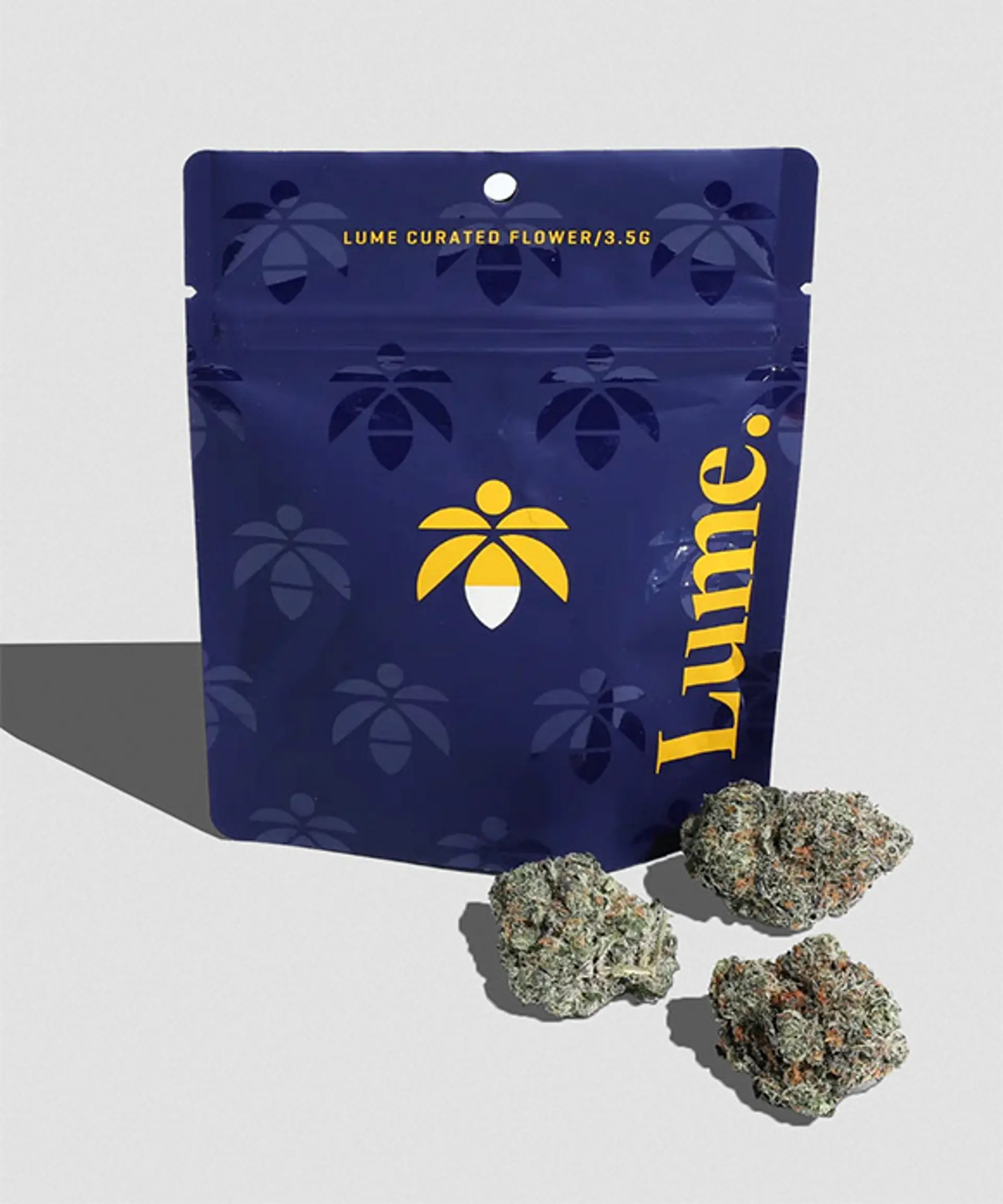 Lume Curated Cannabis Collection
In addition to Lume Cultivated cannabis offerings we also sell an elite collection of Lume Curated products that are picked from some of the most standout artisanal growers in the area. They are products that meet and exceed our standards of excellence, and help us offer a superior selection for your your unique tastes.
All our cannabis products are derived from flower with exceptional genetics and legacy-worthy lineages. We've tested and sampled every single one of them ourselves - be it flower, pre-roll, edible, vape, wax, shatter, etc. - to ensure overall excellence.
Our Lume Curated selection is currently available at our Grand Rapids location. We invite you to give them a try and let us know what you think.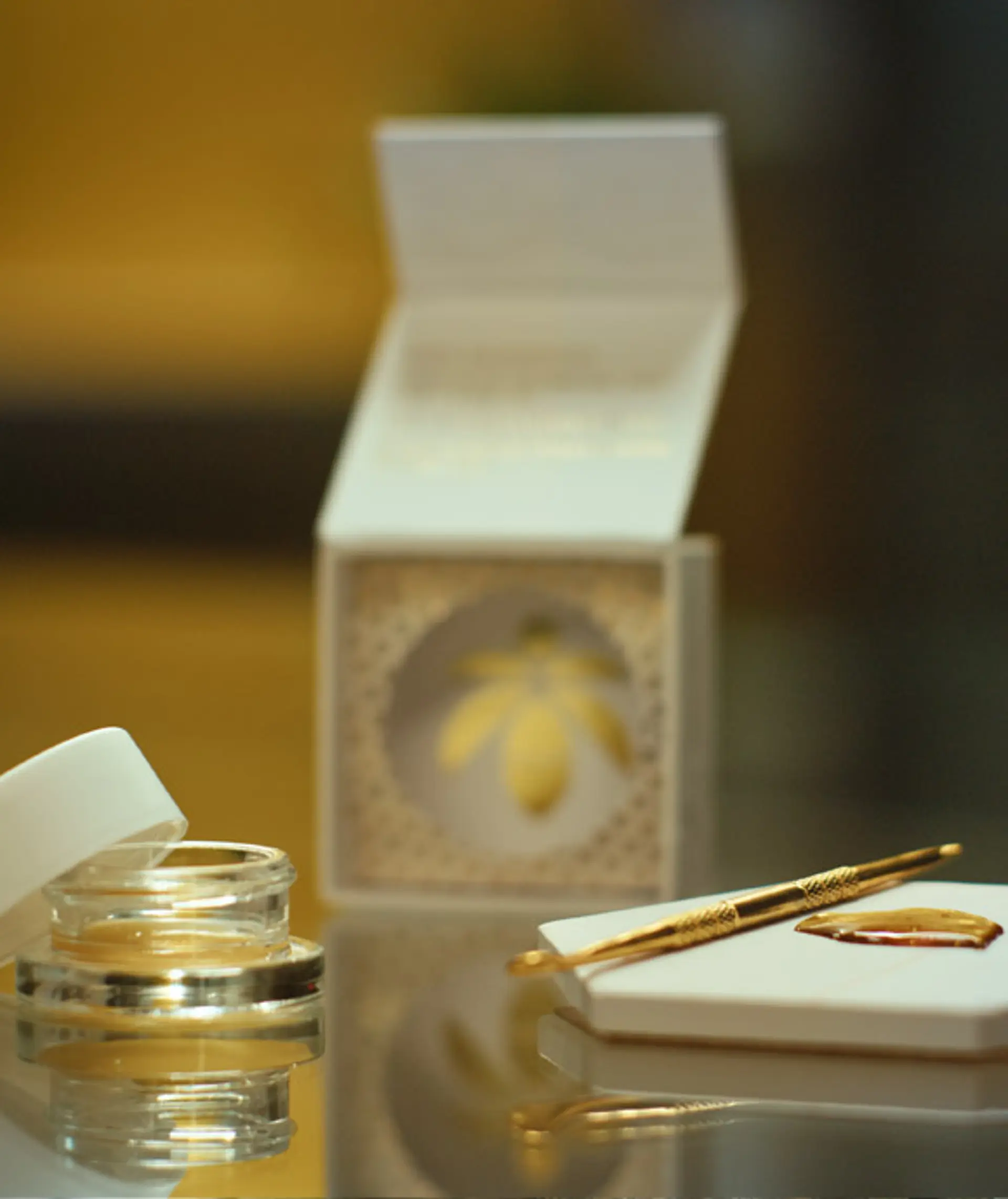 Lume Gold Label Cannabis Concentrates
Searching for the best of the best in cannabis products? Lume Gold Label is what you've been searching for. It's a growing lineup of superior solventless extracts, meticulously crafted for the cannabis connoisseur. These top-tier, high THC extracts are the cream of the crop, quite literally—yielded from a reserve harvest of plants at our grow facility and extracted using thoughtful and precise organic methods. No compounds, chemicals or shortcuts, ever.
We make all our Gold Label products using 100% solventless extraction methods and fresh-frozen cannabis flower stored at -80 degrees Celsius to perfectly preserve all the terpenes and trichomes present in our plants at harvest.
The result are products that set the highest standard for quality, purity and potency around.
Within our Gold Label line we sell Lume Bubble Hash, Lume Live Rosin, Lume Jam and Lume Hash Rolls. If you're looking to take your cannabis experience to the next level, we highly recommend speaking to one of our friendly and knowledgeable budtenders to find your perfect fit.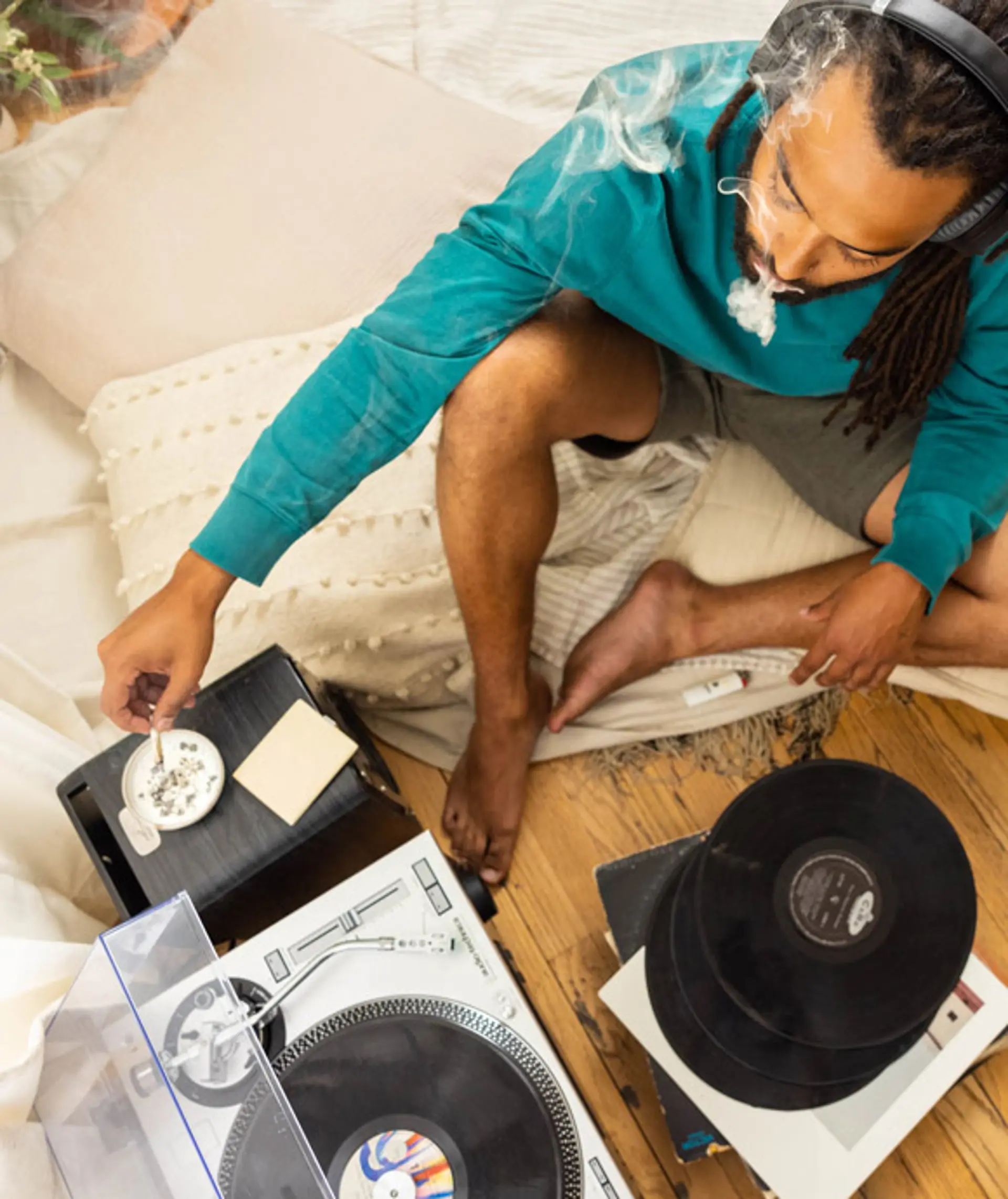 Providing Superior Recreational Marijuana in Grand Rapids, MI
Within our weed dispensary in Grand Rapids, MI, we offer a selection of recreational cannabis products that are the gold standard in Michigan and beyond.. We offer a myriad selection of products, including - flower, cartridges, edibles, blunts, pre-rolls, tinctures, topicals, shatter, wax, and more- so you can find the perfect product that hits exactly the way you like.
To make things convenient, you can shop in-store, online, curbside or via delivery. Our expert budtenders are always standing by to answer any and all of your questions. Take a peek at current products broken down by category below, or scroll down to browse our full Grand Rapids menu by Effects: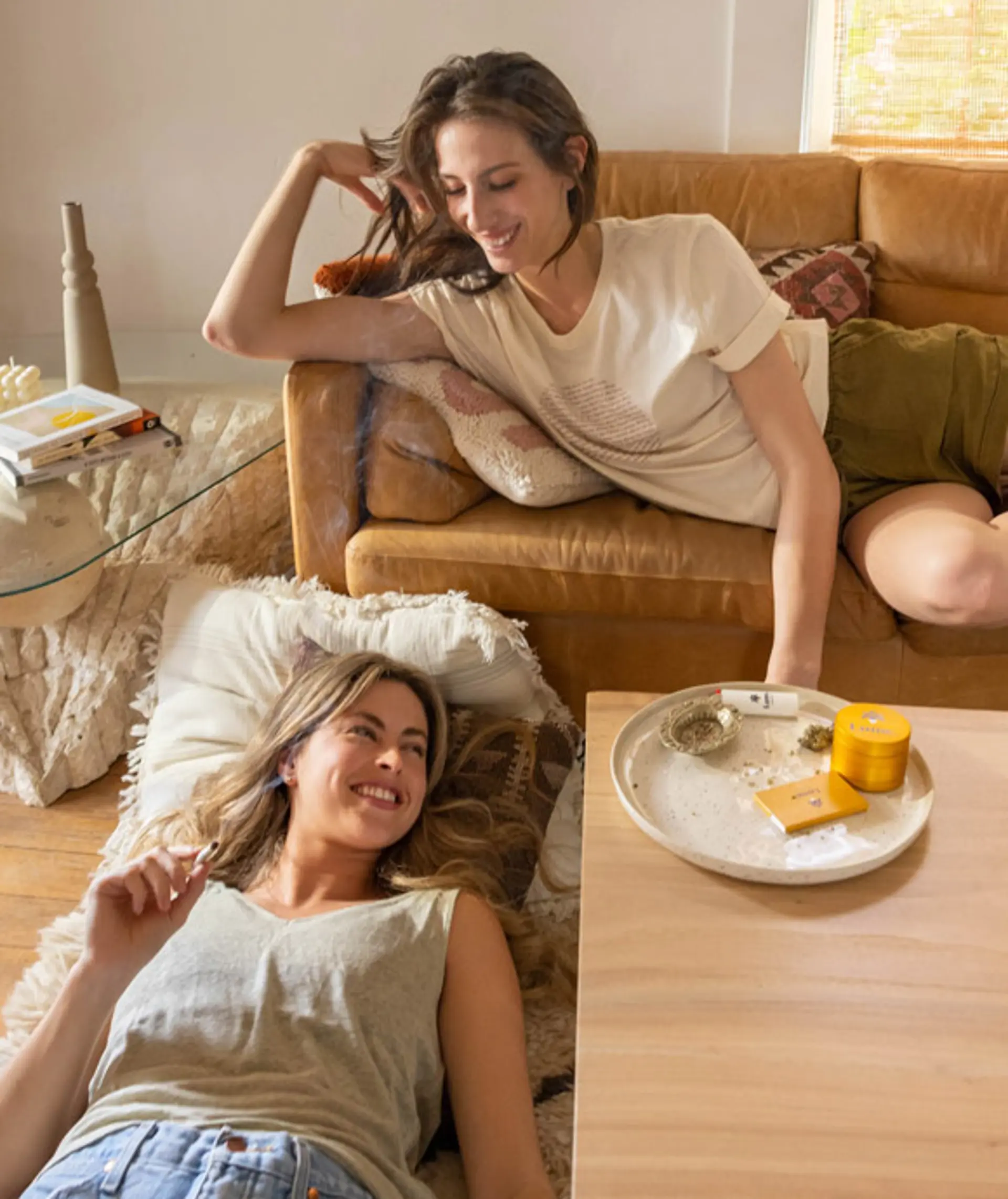 Browse Cannabis Products by Effect
We all have a preference for different cannabis products based on the effect we want to feel. . Sometimes you want to feel uplifted and energetic, other times you're looking to de-stress or unwind after a hard day at work.
Cannabis isn't a one-size-fits-all model, so it can be tough to get a consistent experience when you're trying new products or strains.
We solved this by establishing the Lume Effects System. We categorize the marijuana products we sell on a spectrum of indica to sativa, based on how they make you feel (all thanks to their unique terpene profiles).
Within this system we've define six unique Effects: Move, Focus, Center, Unwind, Recover and Dream.
By defining the effects of each of our products, we're better able to help you find a product that suits your desired feeling on the first try. So, you can skip the guesswork and know that a product is right up your alley before you even try it.
SHOP BY EFFECT