The Best Edible for Sleep
What is The Best Edible for Sleep?


According to the Sleep Foundation it is believed that between 30% and 48% of older adults suffer from insomnia. Getting a good night's sleep is harder than ever due to our modern lifestyles.
People are turning to edible cannabis as a way to help them sleep better. While there are many cannabis flower and vaporizer products that are great for sleep (e.g. our Dream cartridge), edibles are often a preferred option. Our Dream gummies are crafted edibles specifically for sleep. They are precisely dosed in 5mg increments and they include CBN. This means you can quickly and easily find the right dose, to get the perfect effect for your sleep routine.
Does Cannabis Help You Sleep Better?
According to medical experts, cannabis is an effective sleep aid because it restores a person's natural sleep cycle, which so often falls out of sync with our schedules in today's modern lifestyle.
This is great news for the 50 to 70 million U.S. adults who experience symptoms of sleep disorders and disturbances. Symptoms of insomnia affect about 40 million Americans every year. This means 10 to 15 percent of adults in the U.S. will deal with chronic insomnia at some point in their life.

The Impact of Insomnia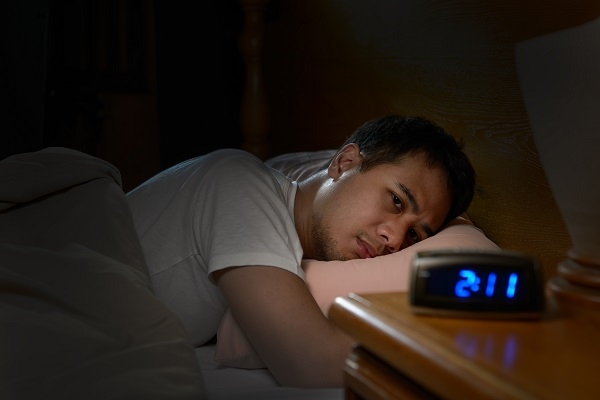 If you're suffering from symptoms of insomnia or difficulty sleeping, then you know all too well the impact it can have on your life.
Apart from disrupted sleep, insomnia can lead to other issues, such as:
Fatigue or sleepiness during the day.
Depressions, anxiety, or other mental health issues.
Digestion issues.
Lack of energy and motivation.
Inability to concentrate or focus on tasks.
Reduced motor control and reaction time.
Nagging worry about the inability to sleep.
With the massive negative impact insomnia can have, it's not surprising that thousands of people have turned to alternative remedies, such as cannabis, to help them sleep.
Pharmaceutical Treatments
People who suffer from insomnia are often treated with pharmaceutical drugs, such as Ambien (Zolpidem) or benzodiazepines. These drugs can interact dangerously with alcohol and other medications, carry the risk of severe side effects, and become habit-forming.
Because of the risks involved with these types of medications, cannabis edibles are becoming a popular alternative.
Using Cannabis Edibles for Sleep: Success Stories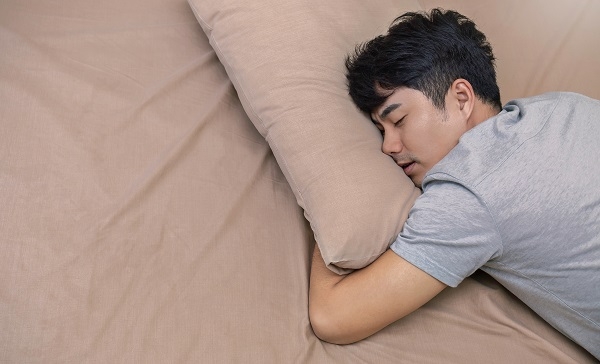 This is what customers are telling us on social media:
"During Covid, I suffered from severe insomnia and was only able to get 1-2 hours of sleep nightly. I researched online and found the Dream gummies. All I can say is, wow! They have been an absolute lifesaver and helped me get back to a normal sleep schedule within a few weeks."
Frederic L. - Kalamazoo, MI
"I have a hard time sleeping a normal schedule due to my unpredictable work schedule (3PM-Midnight most days, 7PM - 3AM other days). Lume's Dream edibles are my secret weapon. I take 2 on an empty stomach, about an hour before bed. Works every time."
Stacie M. - MI
"I suffer from chronic back pain, and edibles have really been a lifesaver for me. Apart from helping with the pain, they help fall asleep and stay asleep."
Bernie P. - MI
We appreciate hearing stories like these from our customers, and it's great to know that one of our products is working for them.
How Cannabis Edibles Affect Sleep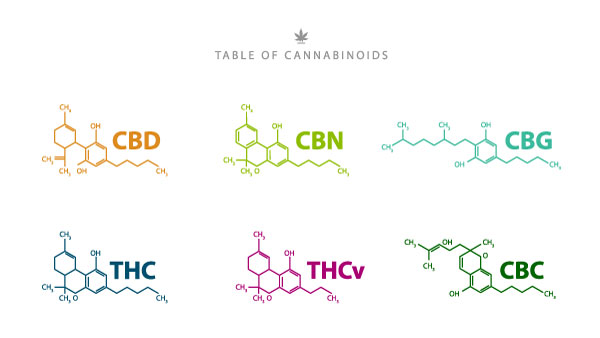 There are many different varieties of cannabis edibles to choose from, so picking the right one is key to aiding your sleep habits.
First, you need a basic understanding of the different compounds found in cannabis, and the effects they have.
Cannabidiol (CBD)
CBD is purported to have many different health benefits and is non psychoactive, meaning it doesn't cause you to feel "high."
In 2019 researchers documented the effects of CBD on anxiety and sleep. The researchers administered 25 mg of CBD per day to 72 women. After 1 month, 79.2 percent of participants reported lower anxiety levels and 66.7 percent reported better sleep.
Tetrahydrocannabinol (THC)
THC is the main psychoactive cannabinoid in cannabis. It is responsible for providing the "high" from cannabis.
THC has also been researched for effects on sleep. According to researchers from as far back as 2008, ingesting marijuana strains with higher levels has a documented effect on sleep cycles, namely reducing the amount of REM sleep.
Reducing REM (Rapid Eye Movement) sleep is thought to result in fewer dreams. For some people, this means fewer nightmares and sleep disturbances.
It's important to remember that REM sleep is an important part of staying healthy, so you don't want to eliminate it entirely.
The key takeaway here is that marijuana (cannabis) has a high-probability of affecting sleep. if you believe the testimonials from thousands of users who have used it to help their insomnia, cannabis can be a helpful solution if you suffer from insomnia.
Cannabinol (CBN)
CBN is a non-intoxicating compound that develops in higher concentrations when cannabis is cured or aged for longer periods. For that reason, it's usually present in high amounts in older cannabis. Many people seek out longer cured cannabis just to enjoy the effects of CBN.
While there isn't much medical research available on the effects of CBN, it is often purported to help with sleep.
Researchers did find
that while THC produced some drowsiness on its own, the combination of the THC and CBN resulted in higher amounts of drowsiness.
Highly regarded cannabis researcher and neurologist Dr. Ethan Russo spoke on the subject, and said this: "Pure CBN is not particularly sedating, but it is typically found in aged cannabis in which the monoterpenoids have evaporated leaving the more sedating oxygenated sesquiterpenoids."
This a clearer picture of the importance of synergistic effects between THC, CBN, and Terpenes found in cannabis. It's likely the right combination of these compounds which results in beneficial effects on sleep.
Terpenes
As we've discussed, the correct amounts and combination of THC, CBD, CBN, and Terpenes are what provides desired effects on sleep. So, which terpenes are the most beneficial for sleep?
Terpinolene
Terpinoline is a rare cannabinoid, not often found in most cannabis strains. It is what gives apples their subtle, but distinct aroma. It packs extra-sedating effects while boasting anticancer and antioxidant potential.
Myrcene
Myrcene is a common terpene found in many strains of cannabis. Rich with tranquilizing effects, Myrcene offers a relaxing effect when winding down for the night. You'll find that Myrcene brings an aroma of hops, and gives cannabis it's characteristic "Skunky" aroma.
Caryophyllene
Caryophyllene carries aromas of spice and black pepper, while being purported to to reduce pain and stress.
Which Cannabis Edible Should You Choose for Sleep?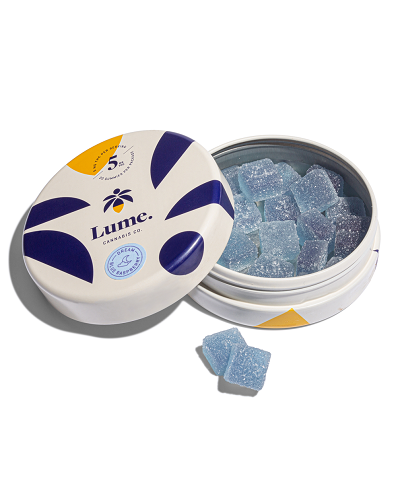 At Lume, we believe in the power and potential of cannabis for treating sleep disturbances and insomnia. Because of this, we've developed a proprietary line of Dream Products, including our Dream Gummies.
We craft these products to contain the ideal mix of Cannabinoids and terpenes that will provide a relaxing and sedating effect. Beyond using the right mix of compounds, we use all-natural flavorings to craft a tasty and effective edible. Our stringent quality control measures ensure our listed dosages are accurate, so you will receive a predictable and reliable effect any time you use them.
Our Dream gummies are one of our top-selling products, being chosen again and again by our customers as the solution for their sleep issues.
How to Get Started with Edibles for Sleep
The compounds found in cannabis can have a strong effect on your sleep patterns, so start with a small dose, 1-2 hours before bed. See how the effect works for you, then scale up your dose as needed.
More Information

Remember to always speak with your doctor before starting or stopping any supplement or medication.
If you'd like more information about Lume Cannabis Co. or any of our products, we would be happy to answer all your questions and point you in the right direction.
Just contact us, and we will be happy to help.
Customer Support
Email: Contact@Lume.com
Phone: 888.820.8857
Disclaimer: The statements in this article have not been evaluated by the FDA. No Lume products are intended to diagnose, treat, or cure any disease. Consult with a medical professional before stopping or starting any supplement or medication.