Lume Cannabis Dispensary Mt. Pleasant (Broomfield), MI - Browse Our Selection
Lume Cannabis is the best recreational marijuana dispensary in Mt. Pleasant (Broomfield), MI.
When you visit us, you'll be greeted with an unparalleled selection of the finest flower in the country, right around the corner in your neighborhood. Our product assortment includes both hand-crafted and hand-curated cannabis products brought to you by the world's top experts. And our staff of budtenders strive to provide you with the best experience and products possible day in and day out. All so you can enjoy life at its brightest in your pursuit of good times.
Visit our Mt. Pleasant (Broomfield) location and shop a full spectrum of THC products (including indicas, sativas and hybrids), along with a variety of offerings for those seeking
CBD
. We know that in addition to finding something you love, you'll find a whole slew of cannabis products you can't find anywhere else.
Stop By or Give Us a Call
Lume Cannabis Co. - Mt. Pleasant (Broomfield), MI
907 E Broomfield St, Mt Pleasant, MI 48858
Phone: (989) 607-1935
Ways to shop
Hours of Operation
| | |
| --- | --- |
| Sunday: | 9am-9pm |
| Monday: | 9am-9pm |
| Tuesday: | 9am-9pm |
| Wednesday: | 9am-9pm |
| Thursday: | 8am-9pm |
| Friday: | 8am-9pm |
| Saturday: | 8am-9pm |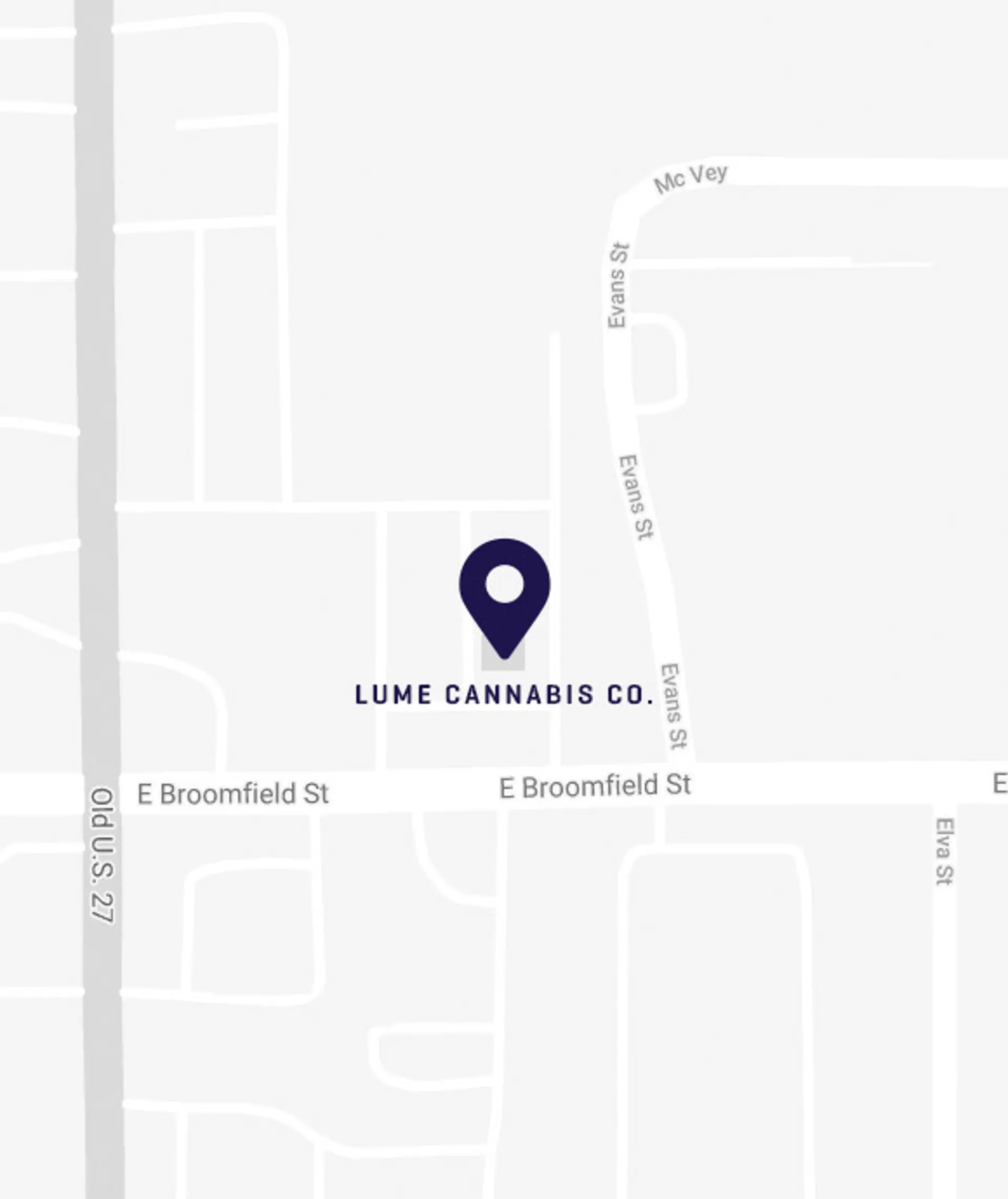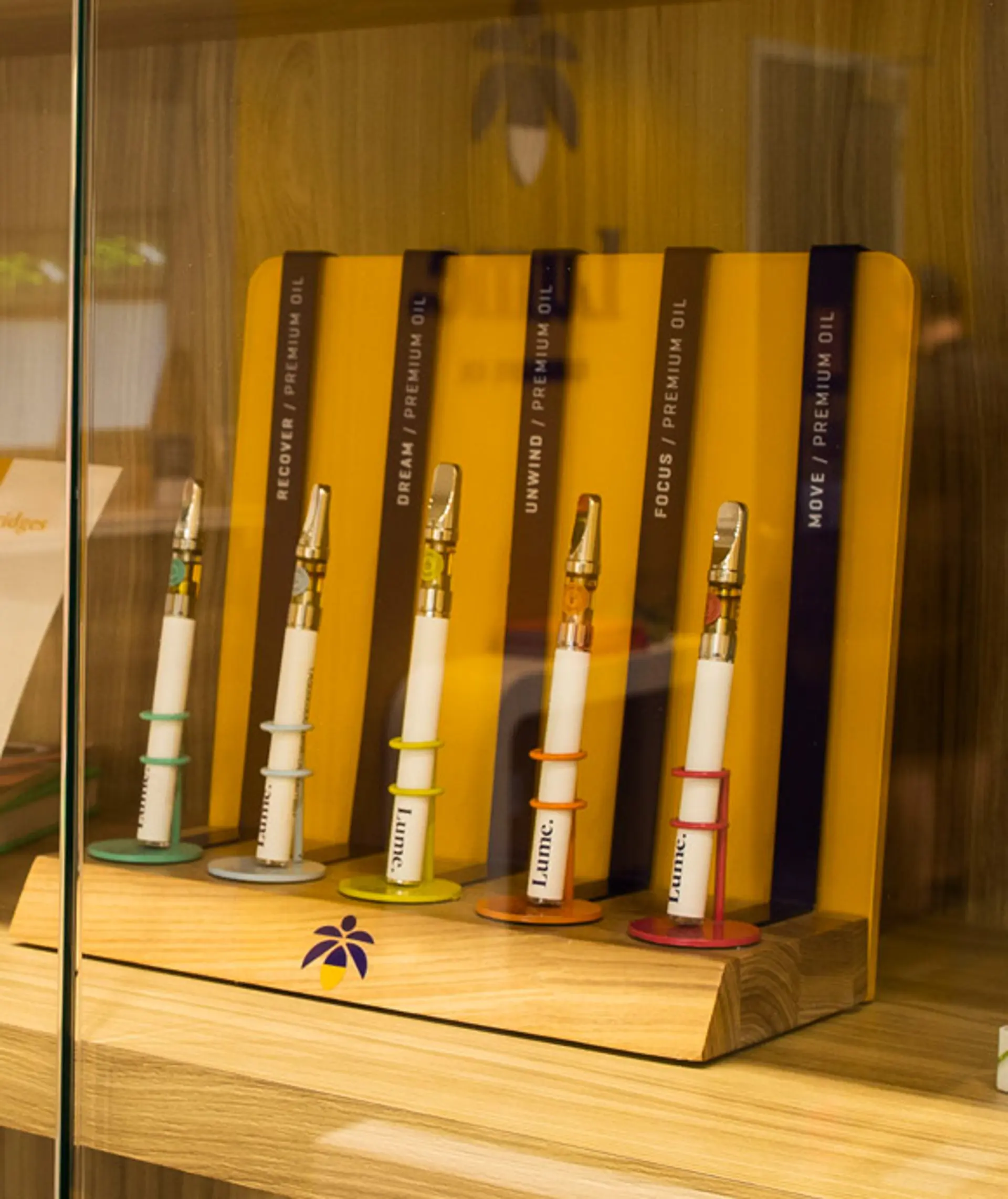 Lume Mt. Pleasant (Broomfield) Cultivated Cannabis Products
At our brilliantly designed marijuana dispensary in Mt. Pleasant (Broomfield), MI, we offer an incredible range of proprietary cannabis strains, sown and grown exclusively by and for Lume. These one-of-a-kind strains include some of the best
flower
,
pre-rolls
and
edibles
you'll find in the country, and include a genetic purity and plant potency that are simply unrivaled. Each one is a stunning showcase of first-rate grow techniques, world-class horticulture, and unbounded creativity. Together, they are quite literally the cream of the cannabis crop. We'd know, since we made them.
Experience the difference that world-class cultivation expertise and state-of-the-art growing facilities bring to the table, and start browsing our Lume Cultivated products today.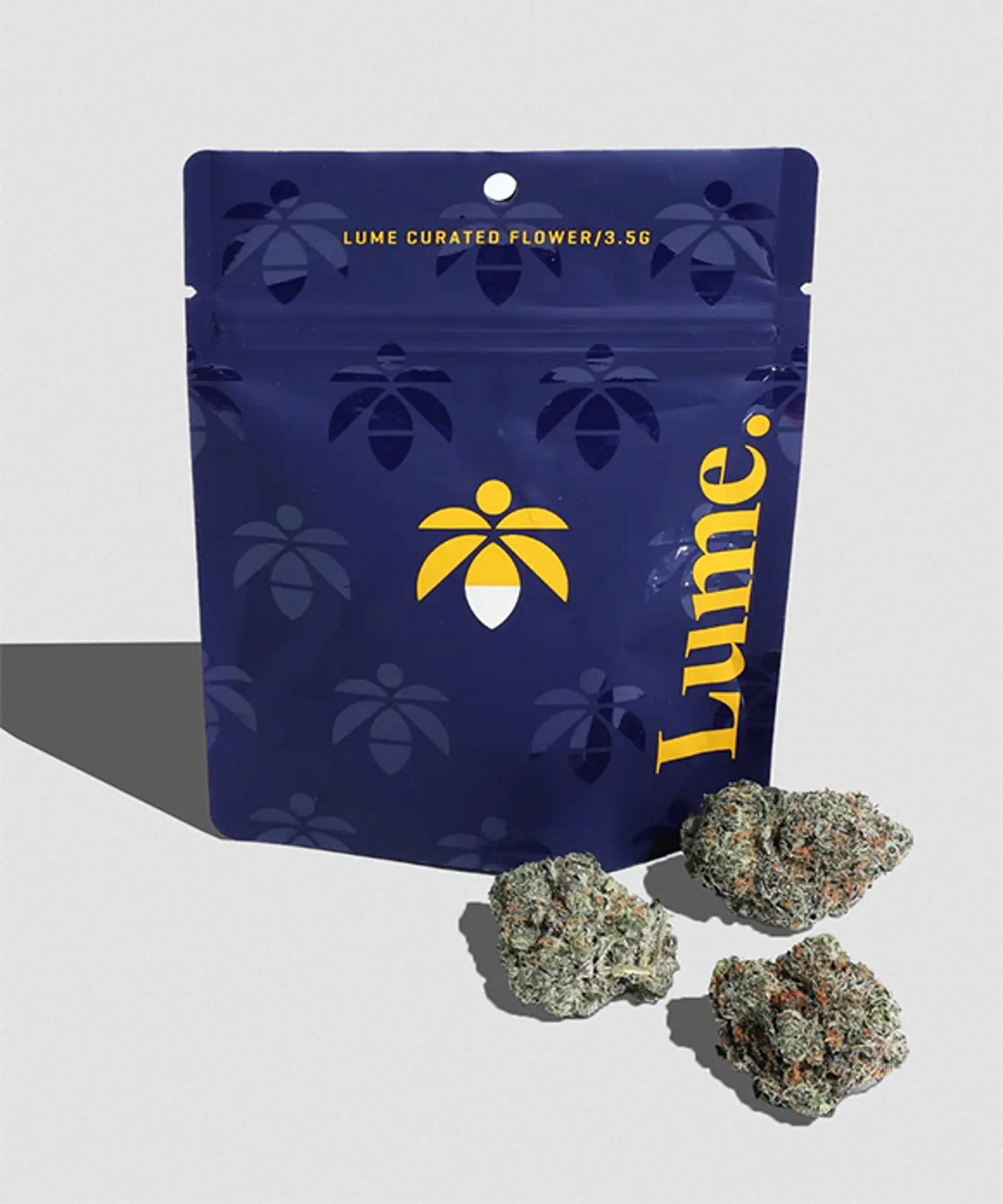 Lume Mt. Pleasant (Broomfield) Curated Cannabis Products
Besides our Lume Cultivated product offerings, we also sell an elite collection of Lume Curated products at our dispensary in Mt. Pleasant (Broomfield). It is made up of hand-picked cannabis products from the top, local artisanal growers in the Mitten; people who bring a unique spin and stellar level of quality to the cannabis industry.
Our Lume Curated collection boasts products with exceptional genetics, respected lineages, and meticulous craftsmanship. Three factors which we insist upon when curating any products outside of our own. We've personally tested and sampled every single curated offering on our menus - flower, pre-roll, edible,
vape
, wax,
shatter
, etc. - to guarantee the excellence of the product and its effect.
You can get to know our current collection of Lume Curated products, or head to our dispensary in Mt. Pleasant (Broomfield), MI to shop for them in-person today.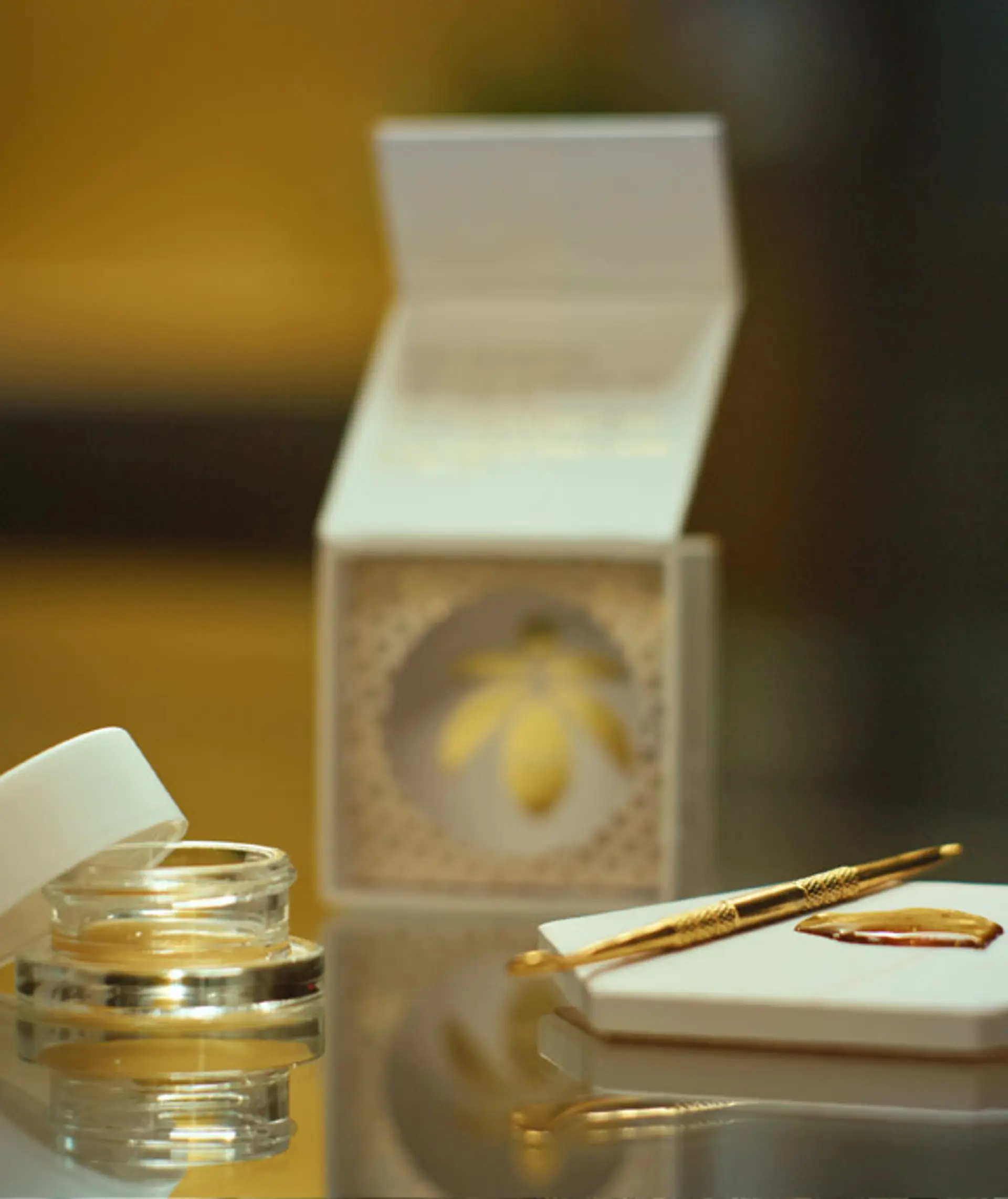 Lume Mt. Pleasant (Broomfield) Gold Label Cannabis Extracts
Another one of our superior product offerings comes in the form of our Lume Gold Label line. It's a collection of premium solventless extracts, meticulously crafted for the cannabis connoisseur. These top-shelf and top-rated THC extracts are yielded from a reserve harvest of our plants and extracted using thoughtful, organic methods. We never use any chemicals, compounds or other nonsense to create any part of this high-end line. (Did we mention they're free range? Kidding.)
We use a 100% solventless extraction method using fresh-frozen cannabis flower to create them. Why? So we can perfectly preserve all the terpenes and trichomes present at harvest to maintain the purist integrity of the plant possible. The resulting products are
concentrated
, clean, whole-flower extracts that deliver the highest quality, purity and potency around. The Lume Gold Label includes Lume Bubble Hash, Lume Live Rosin, Lume Jam and Lume Hash Rolls - though you never know what we'll roll out next. They're available to shop at the Lume dispensary in Mt. Pleasant (Broomfield), MI and we highly recommend them for our more experienced marijuana users.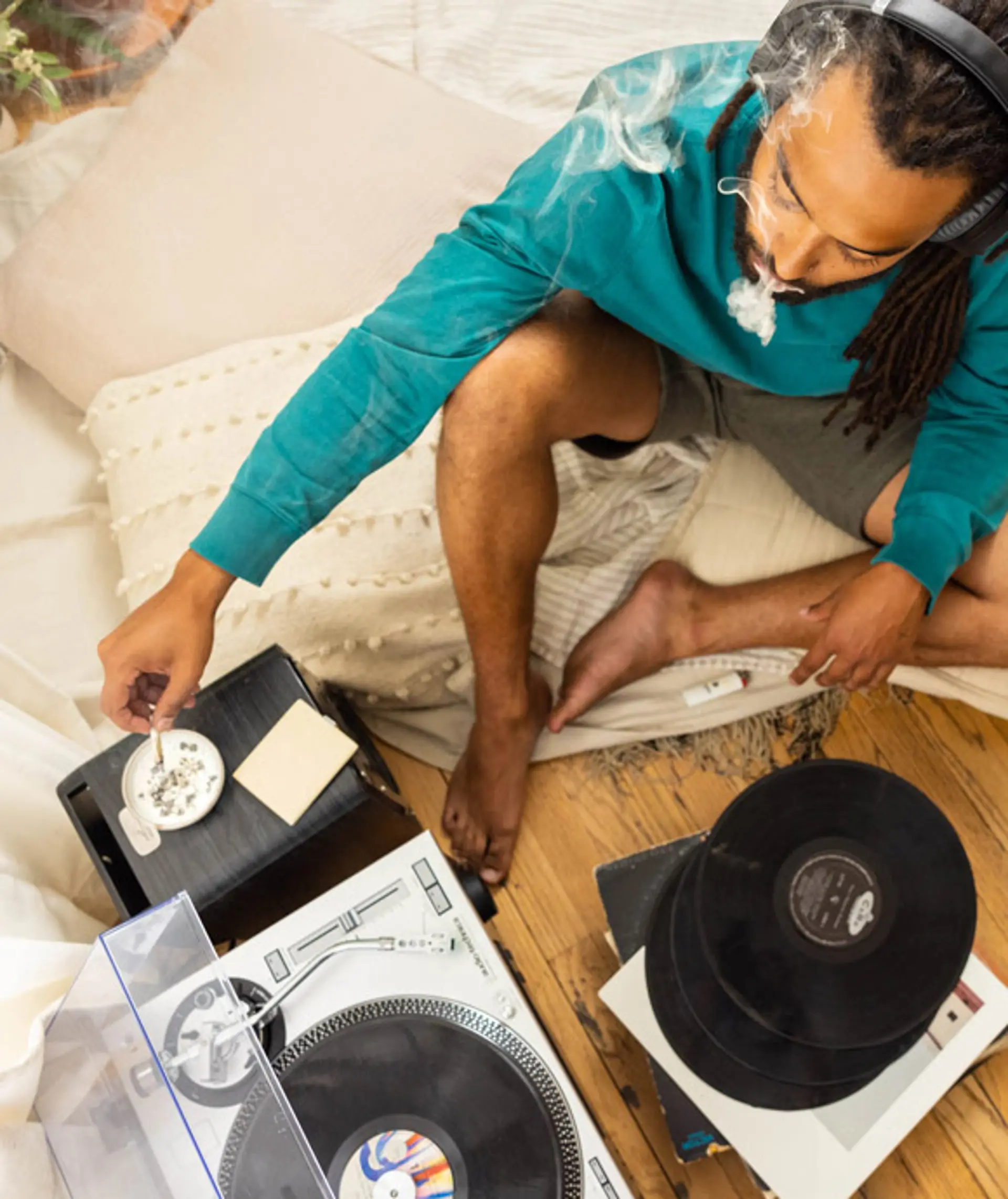 Providing Superior Recreational Marijuana in Mt. Pleasant (Broomfield), MI
Our dispensary in Mt. Pleasant (Broomfield), MI is a recreational dispensary. There, you'll find every category of Rec product we make and curate, with a quality and caliber of THC that's unique to us. Our expert budtenders can recommend products, introduce you to new strains, even consult on any other area of your cannabis experience. Plus, we offer multiple ways to shop so you can pick the kind that best suits your need: in-store, online, curbside or via delivery. Browse our category offerings below, or better yet, head to the dispensary and a luxury cannabis experience like nowhere else.
SHOP BY CATEGORY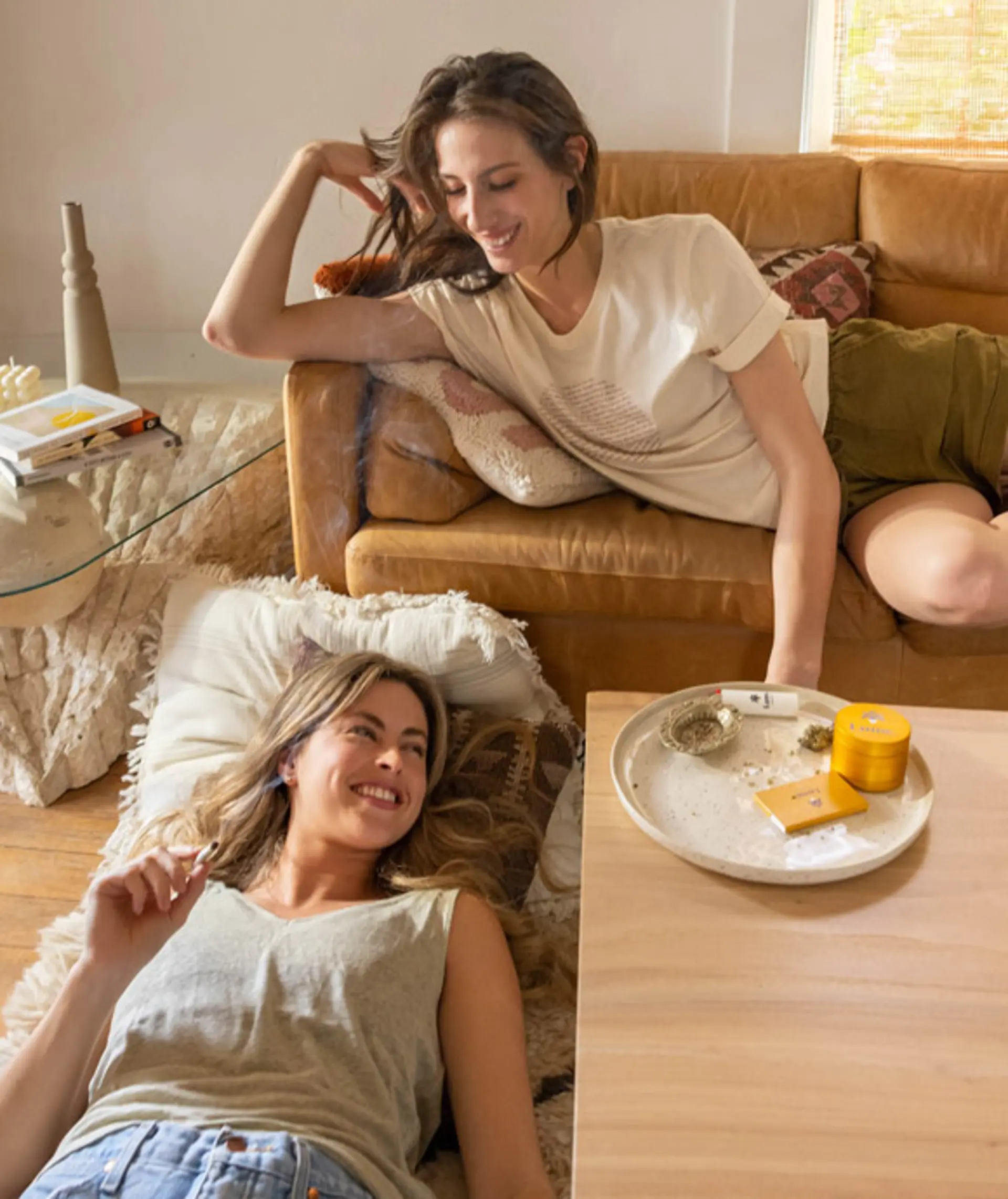 Shop Cannabis Products by Effect
Looking for a certain feeling from your cannabis? We can help with that, too! With our
Lume Effects System
you can discover new products for your perfect experience without the guesswork, or uncertainty. It's essentially a guide we use to categorize cannabis products on a spectrum of indica to sativa, based on how they make you feel (all thanks to their unique terpene profiles). Within this line, we've established six unique Effects - Move, Focus, Center, Unwind, Recover and Dream - that you can shop. Rather than browsing by strain or product type, we've found that this system of categorization helps users find the product that best suits their desired outcome, without the typical trial and error that comes with trying new things. More certainty, more predictability, more happiness. At least that's what our customers seem to say.
SHOP BY EFFECT