Lume Cannabis Dispensary Mackinaw City, MI - Browse Our Selection
If you're looking for the best dispensary in Mackinaw City, MI, congrats.
You've come to the right place. At Lume Cannabis Co., you'll find an unrivaled selection of the finest flower in the country, available seven days a week. All of our cannabis is hand-crafted and hand-curated by the best in the business, sold to you by one of the most knowledgeable staffs in the game. They strive to provide the best experience and cannabis products possible, with nothing to hide, all so you can enjoy it in your life's pursuit of good times. So, whether you're looking for THC products from right here in Michigan,
CBD
made in small but mighty batches, or simply the best flower, vapes, edibles or products you've ever dabbled in, we've got you covered all across the state.
Stop By or Give Us a Call
Lume Cannabis Co. - Mackinaw City, MI
1020 S Nicolet St, Mackinaw City, MI 49701
Phone: (231) 268-0590
Ways to shop
Hours of Operation
| | |
| --- | --- |
| Sunday: | 9am-9pm |
| Monday: | 9am-9pm |
| Tuesday: | 9am-9pm |
| Wednesday: | 9am-9pm |
| Thursday: | 8am-9pm |
| Friday: | 8am-9pm |
| Saturday: | 8am-9pm |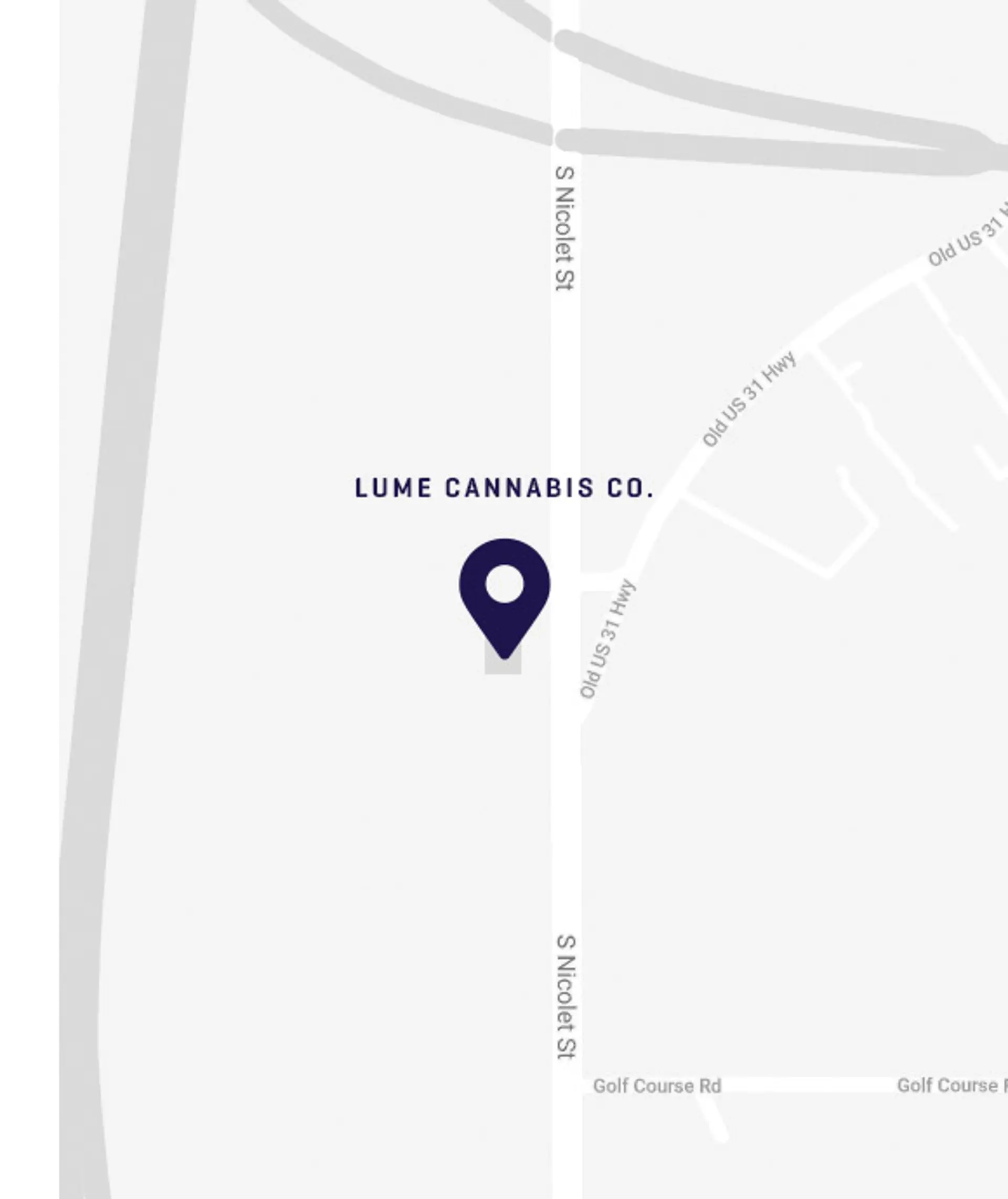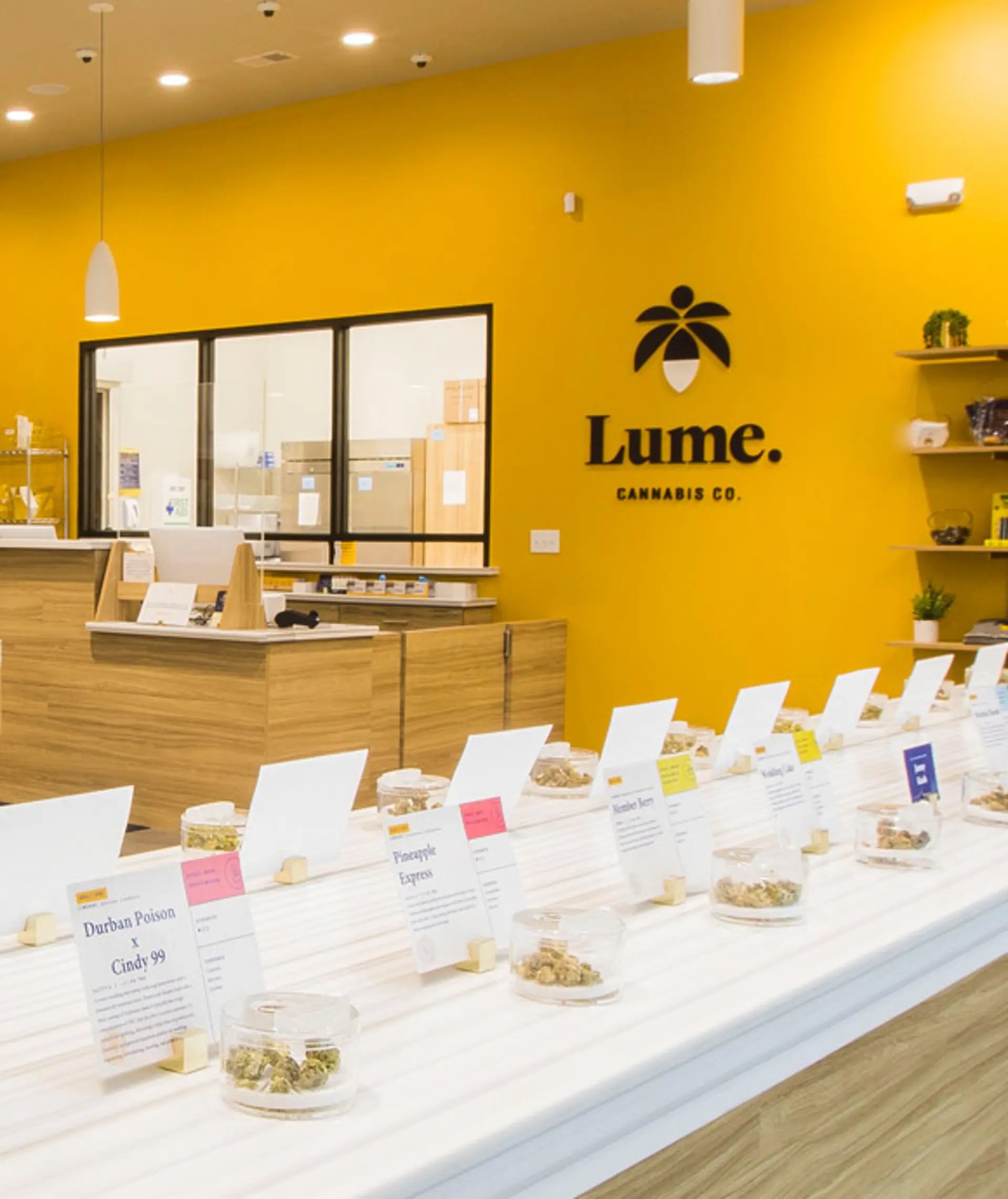 Lume Cultivated Cannabis Products in Mackinaw City, MI
The first thing you'll find at our thoughtfully designed marijuana dispensary in Mackinaw City, MI are our proprietary cannabis strains (hand-grown exclusively by and for Lume). They're marked with a "Lume Cultivated" label and include an ever-evolving lineup of
pre-rolls
,
edibles
, and
flower
that are a stunning showcase of premier cannabis growing techniques, unparalleled horticulture, and unbounded creativity. Whether you're in the market for a Sativa, Indica, Hybrid or all three – we've got you covered with the best you can buy.
And with an industry-leading cultivation crew and state-of-the-art facilities and tech taking care of every one of our cannabis plants, we can confidently state that our Lume Cultivated line offers up the best quality and variety of cannabis in the country, bar none.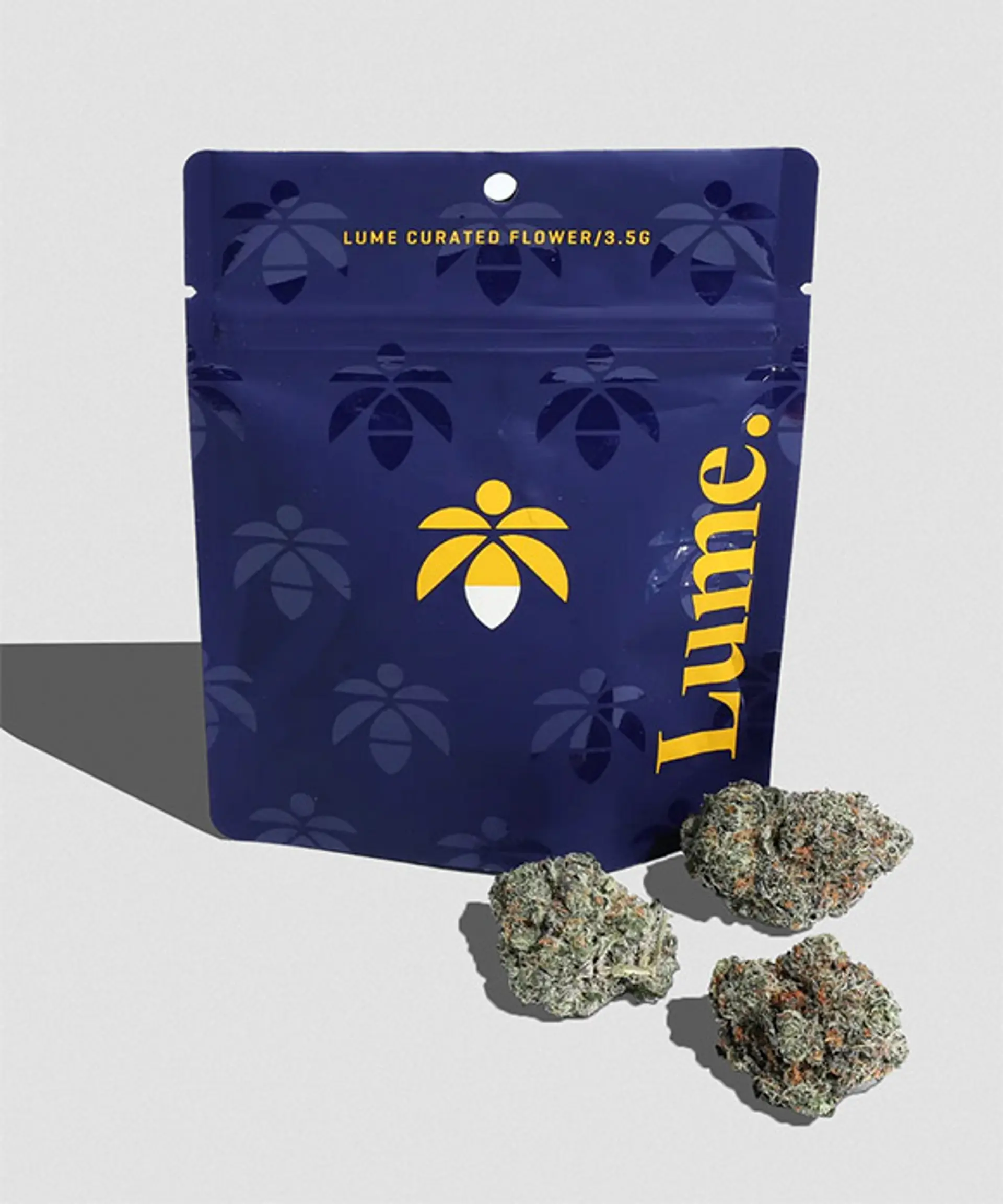 Lume Curated Cannabis Products in Mackinaw City, MI
The old saying goes, "Keep your friends close and your enemies closer." Well, we just so happen to carry some of our stiffest competition in our stores too – because great cannabis deserves to be enjoyed. We call it our Lume Cultivated collection and it's an elite selection of hand-picked cannabis products from top, local artisanal growers we know and respect.
All of our Lume Curated selections are bred with exceptional genetics and cultivated from world-renowned lineages. It's the kind of cannabis you dream about, and sometimes, the best kind to put you to sleep. We've tested and sampled every single bud, pre-roll,
shatter
, hash oil,
vape pen
, and other Lume Curated product that we sell to ensure the excellence of the cannabis itself and its effect. And trust us, it's all excellent.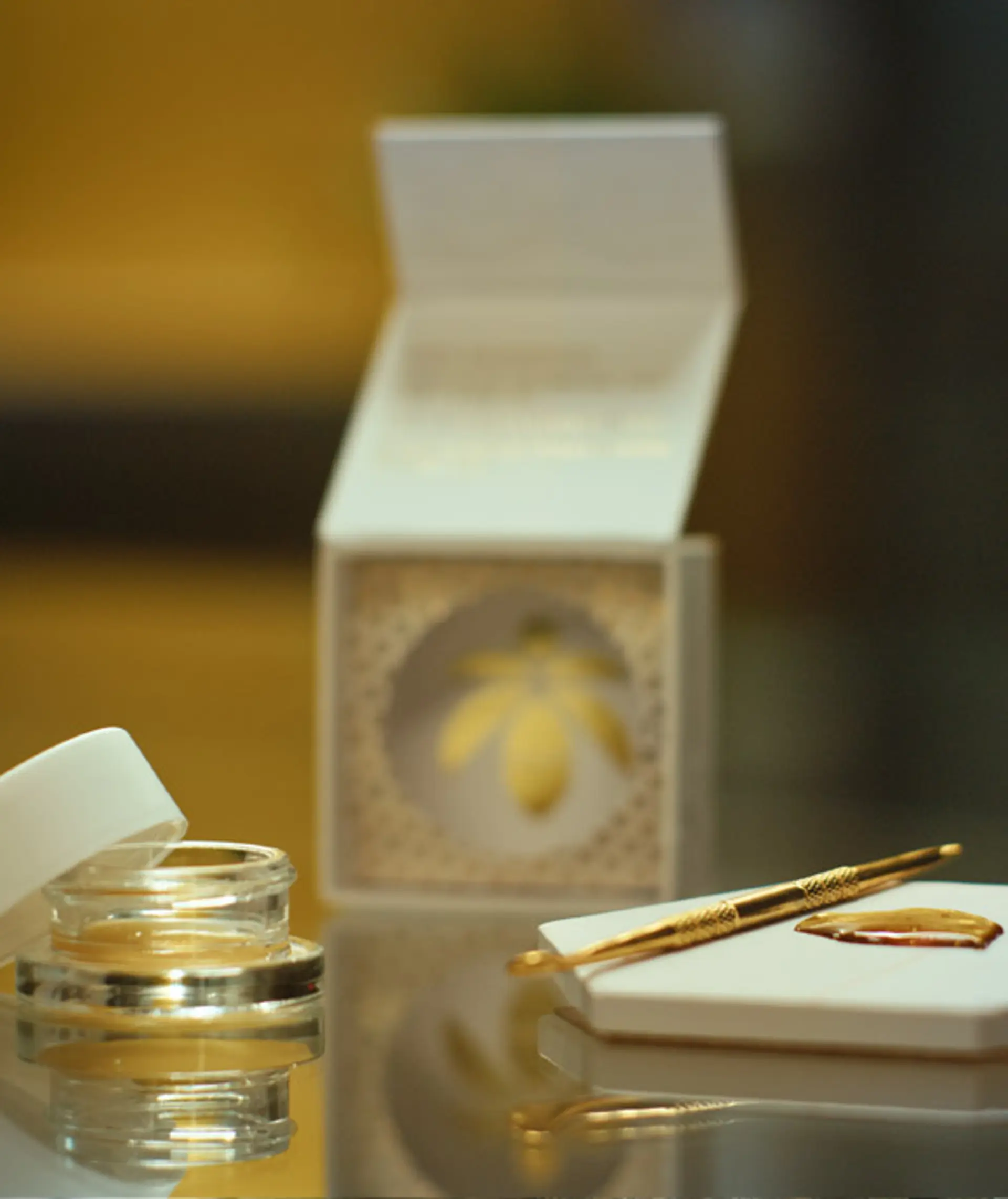 Lume Gold Label Cannabis Extracts in Mackinaw City
We don't like to pick favorites amongst our own products, but the Lume Gold Label sure is special. It's our elite lineup of superior solventless extracts, meticulously crafted for the cannabis enthusiast. Within the Lume Gold Label line you can find Lume Bubble Hash, Lume Jam, Lume Live Rosin, and Lume Hash Rolls, and these top-tier, THC extracts are yielded from a reserve harvest of our plants and extracted using thoughtful and organic methods. They're compound and chemical-free throughout the extraction process, for a level of purity we're proud to put our name on.
In fact, we use a 100% solventless extraction method and fresh-frozen cannabis flower to perfectly preserve all the terpenes and trichomes present at harvest when crafting these beauties. The resulting products are
concentrated
, clean, whole-flower extracts that deliver the highest quality, purity and potency you can enjoy. Shop for them online or visit our Lume dispensary in Mackinaw City, MI to learn more about Lume Gold Label.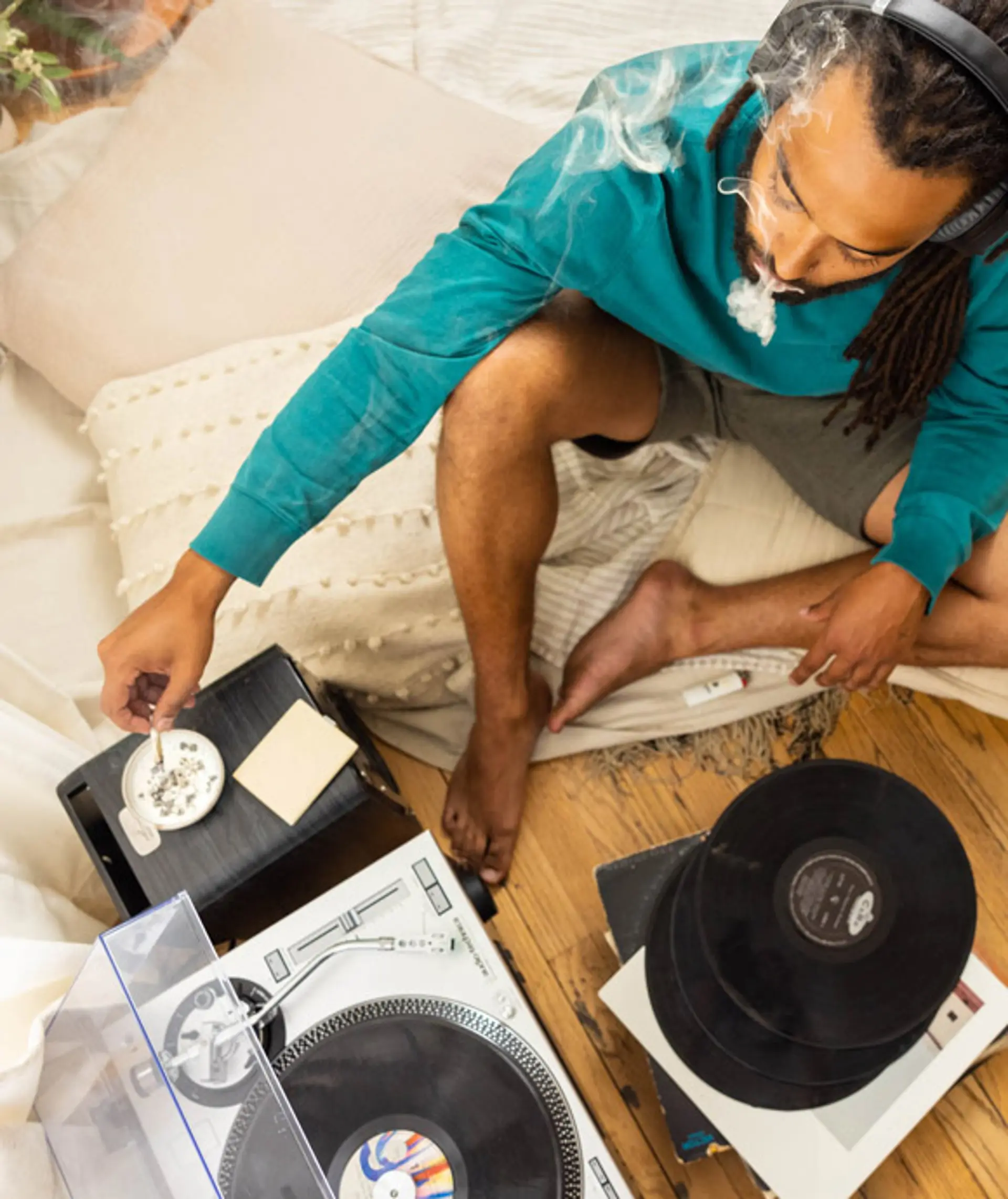 Providing Superior Recreational Marijuana in Mackinaw City, MI
Like all of our offerings, our recreational selection is second to none both in terms of the quality of product and the variety of choice. We offer the best experience, selection and caliber of cannabis in all of Michigan. Plus, we let you shop for it how you want be it in-store with our budtenders, online at the end of this paragraph, curbside in your car, or via delivery straight to your door. Here's a list of our recreation offerings, sorted by category but in no particular order.
SHOP BY CATEGORY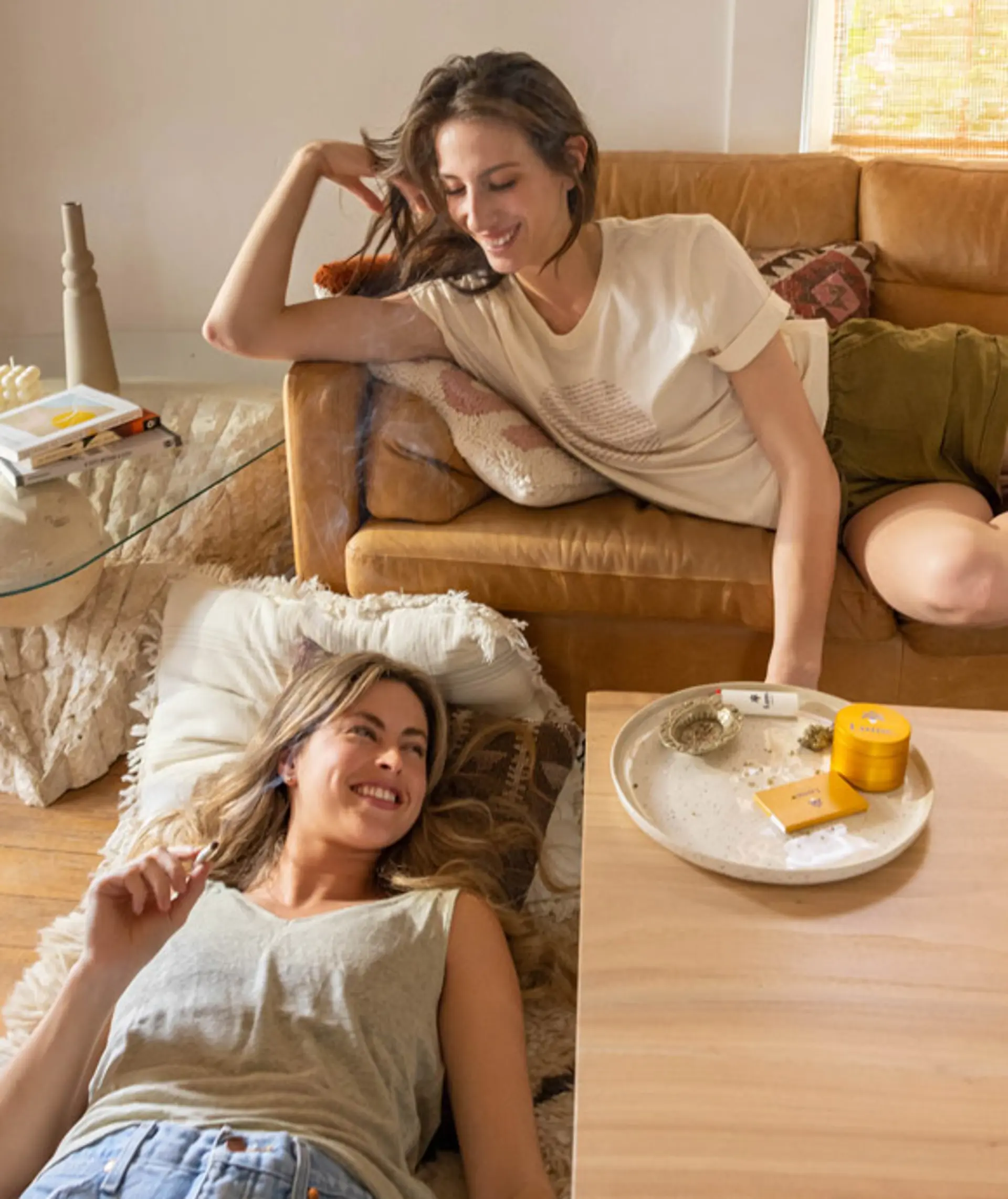 Browse Lume Cannabis Products by Effect in Mackinaw City, MI
The variety of effects cannabis can provide is as almost as vast as the number of strains, which can make shopping for products unpredictable at times. At Lume, we value the benefit of a consistent experience, so we've streamlined our shopping process by feeling vs. strain. We call it the
Lume Effects System
and it categorizes our cannabis products on a spectrum of indica to sativa, based on how they make you feel (all thanks to their unique terpene profiles). By defining the effects of all of our products, we can better help you find the product that best suits your desired outcome. Less trial and error, more consistency and enjoyment. Give a try by discovering products by our six Effects below.
SHOP BY EFFECT