Lume Cannabis Dispensary Bear Creek, MI - Browse Our Selection
Lume Cannabis is the best marijuana dispensary Bear Creek, MI has to offer.
Our thoughtfully designed shop includes a premier selection of the finest flower in the country, including both hand-crafted and hand-curated products from the world's top experts. It is our mission to provide the best experience and cannabis products possible, all so you can enjoy them in your life's pursuit of good times. And with a full range of world-class THC products (including sativas, indicas and hybrids) and a variety of small-batch, hand-crafted
CBD
, we've got everything you need to enjoy life at its brightest, right here in your own backyard.
Stop By or Give Us a Call
Lume Cannabis Co. - Bear Creek, MI
1520 US-131, Petoskey, MI 49770
Phone: (231) 489-2019
Ways to shop
Hours of Operation
| | |
| --- | --- |
| Sunday: | 9am-9pm |
| Monday: | 9am-9pm |
| Tuesday: | 9am-9pm |
| Wednesday: | 9am-9pm |
| Thursday: | 8am-9pm |
| Friday: | 8am-9pm |
| Saturday: | 8am-9pm |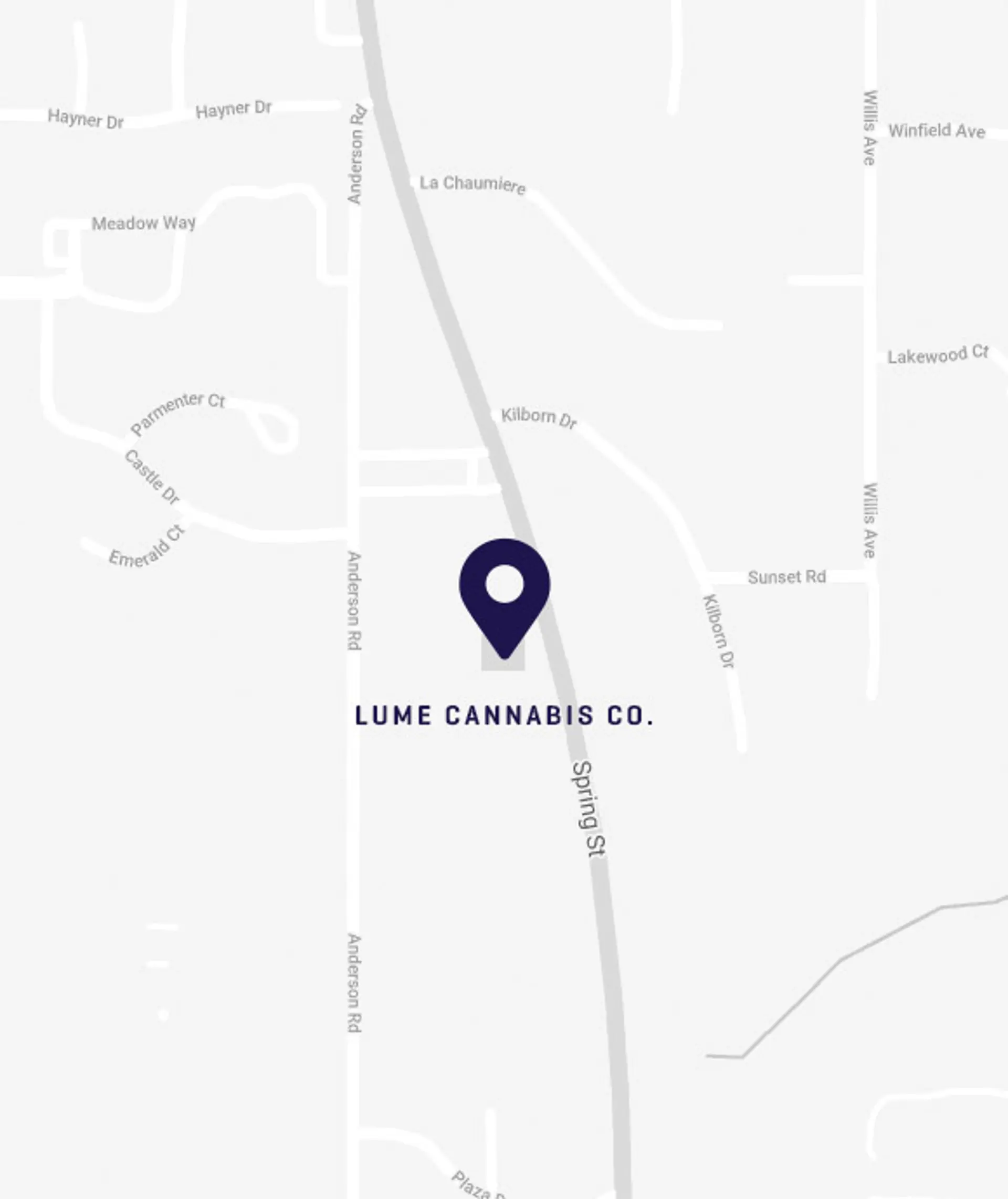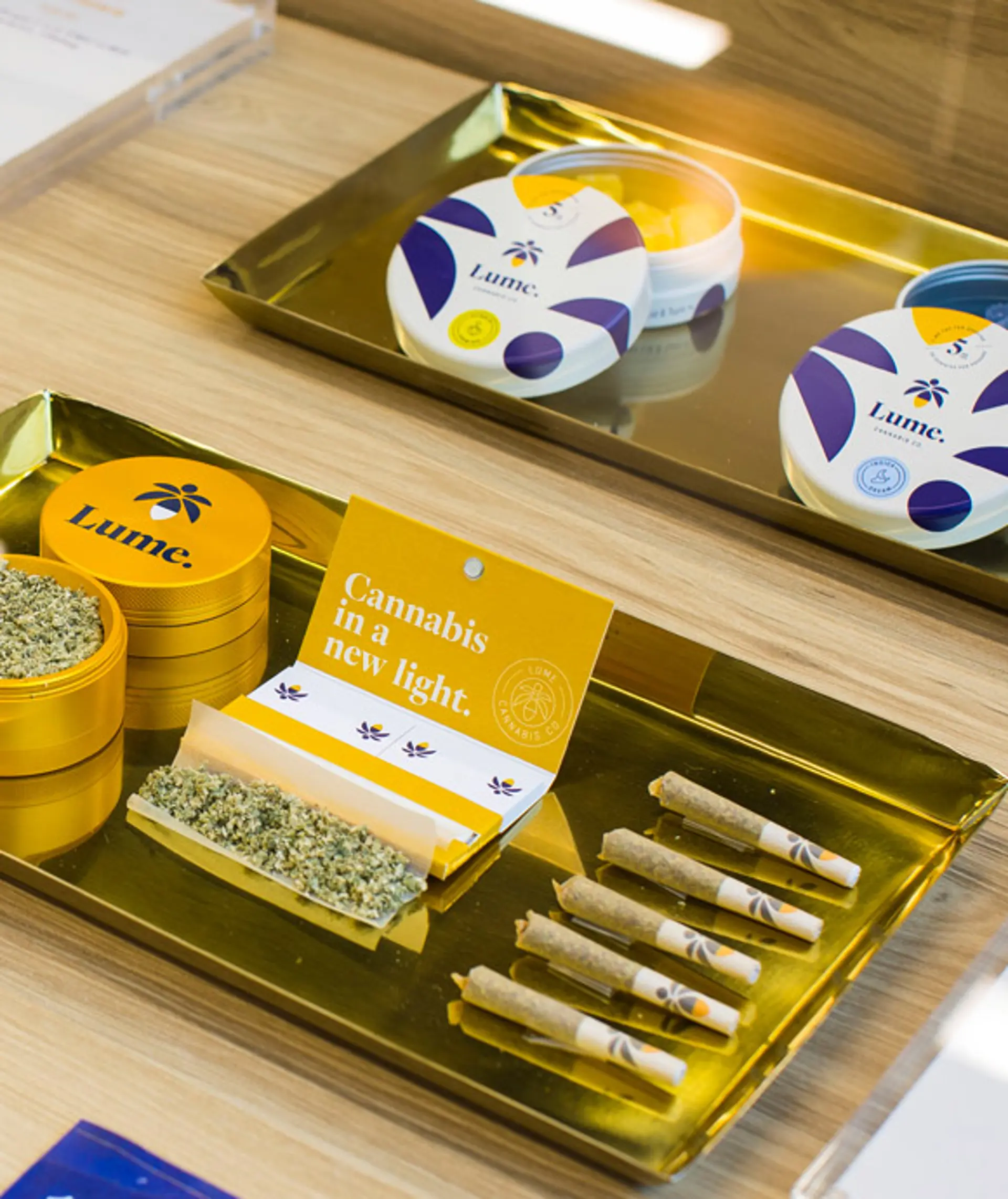 Lume Cultivated Cannabis Products in Bear Creek, MI
Everything about our
marijuana dispensary in Bear Creek, MI
was designed to deliver an unparalleled cannabis experience, starting with our unmatched offering of proprietary Lume products, made exclusively by and for us. Within this ever-evolving lineup of cultivated strains you'll experience some of the best
flower
,
pre-rolls
and
edibles
that have ever been made. That's because Lume Cultivated cannabis products are a stunning showcase of premier grow techniques, unrivaled horticulture, and unbounded creativity. They are quite literally the cream of the cannabis crop, and we're proud to bring them to the fine folks of Bear Creek. Stop by our dispensary today to talk to a budtender about some of our most popular Cultivated products.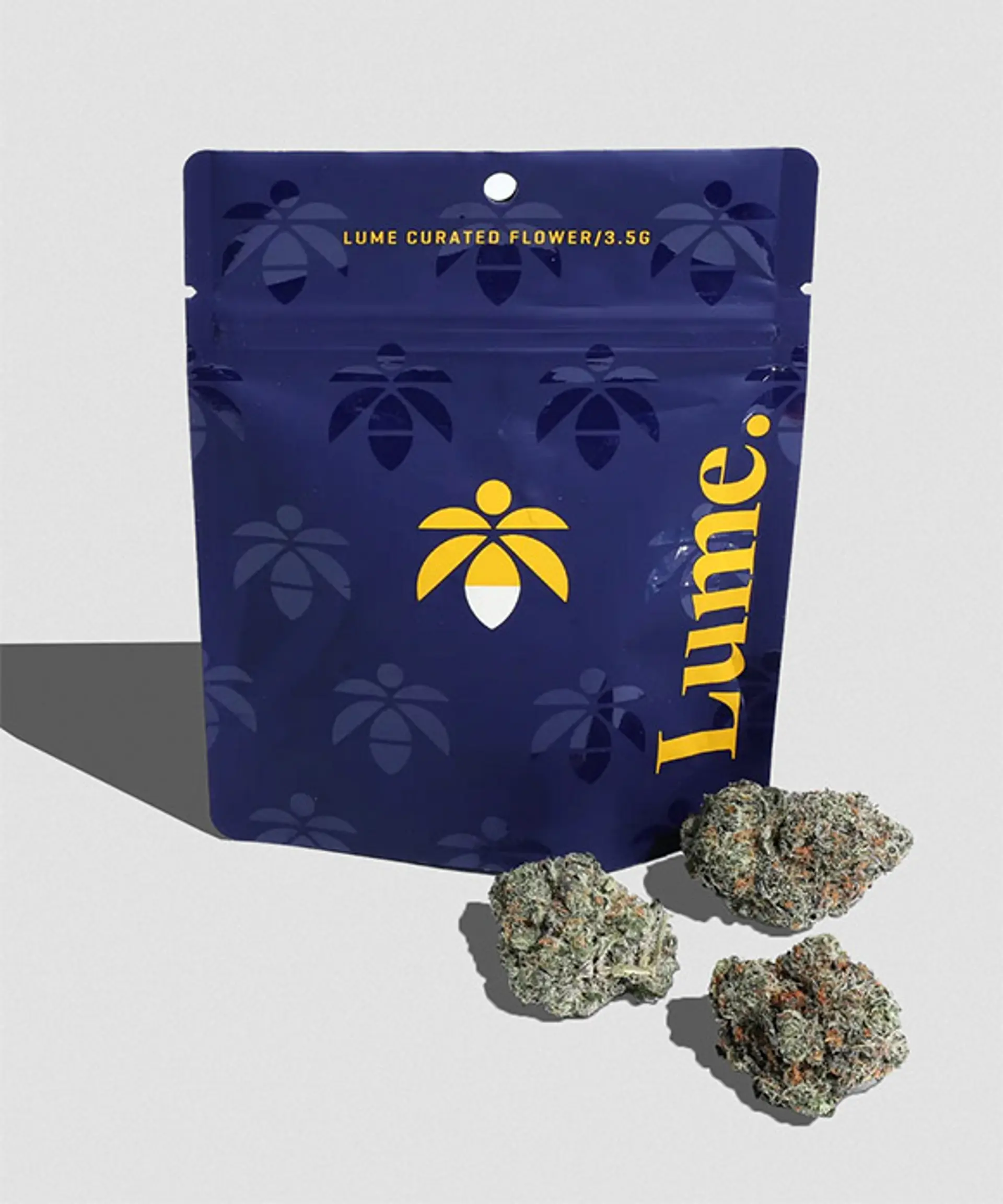 Lume Curated Cannabis Products in Bear Creek, MI
Here at Lume, we're not just known for our quality. Our variety of cannabis offerings is another premium element of our experience, and included in that variety is a wonderful collection of Lume Cultivated products. It includes an elite assortment of hand-picked cannabis products from the top, local artisanal growers in the Mitten.
Within the Lume Curated collection you'll find flower, pre-rolls, edibles,
vape pens,
waxes, hash oils,
shatter
, etc.. Each of which has been bred with exceptional genetics and cultivated from lineages with well-respected legacies. We've personally tested and tried every single one to guarantee the excellence of the product and its effect.
You can browse our Lume Curated collection below, or head to our dispensary in Bear Creek, MI to talk to a budtender about our current curated offerings.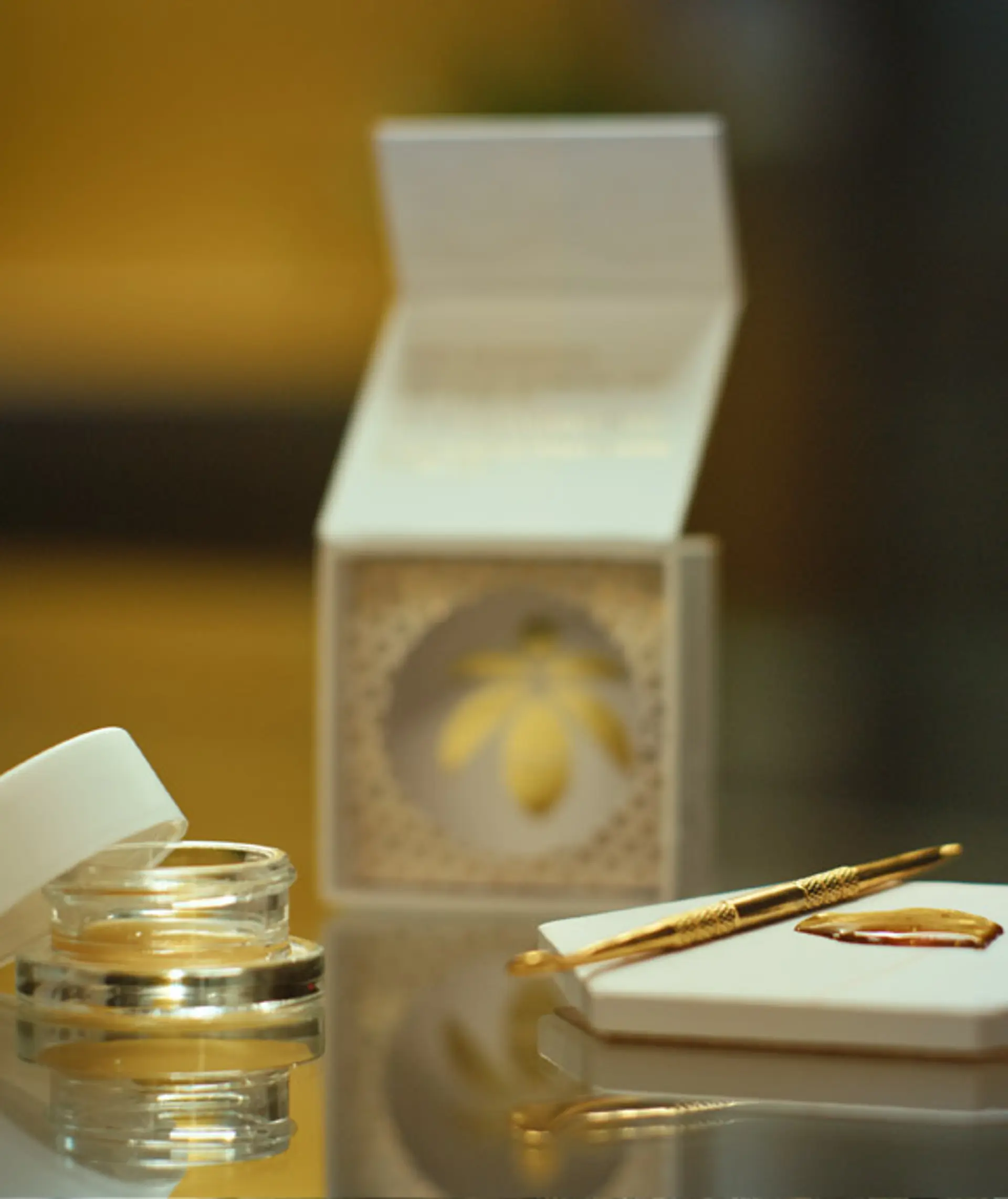 Lume Gold Label Cannabis Extracts in Bear Creek, MI
Not all cannabis is created equal, and our Lume Gold Label line is the perfect example. It's a collection of superior solventless extracts, masterfully crafted for the cannabis connoisseur. It includes top-tier,
THC
extracts yielded from a reserve harvest of our plants and extracted using thoughtful, organic methods. No chemicals. No compounds. No exceptions.
What truly sets these apart are the 100% solventless extraction method and the fresh-frozen cannabis flower used in the process to perfectly preserve all the terpenes and trichomes present at harvest. The resulting products are
concentrated
, clean, whole-flower extracts that deliver the highest quality, purity and potency around. The full line includes Lume Bubble Hash, Lume Hash Rolls, Lume Jam and Lume Live Rosin. See what's in stock at the Lume dispensary in Bear Creek, MI, or head to the dispensary to talk to one of our budtenders about which product is right for you.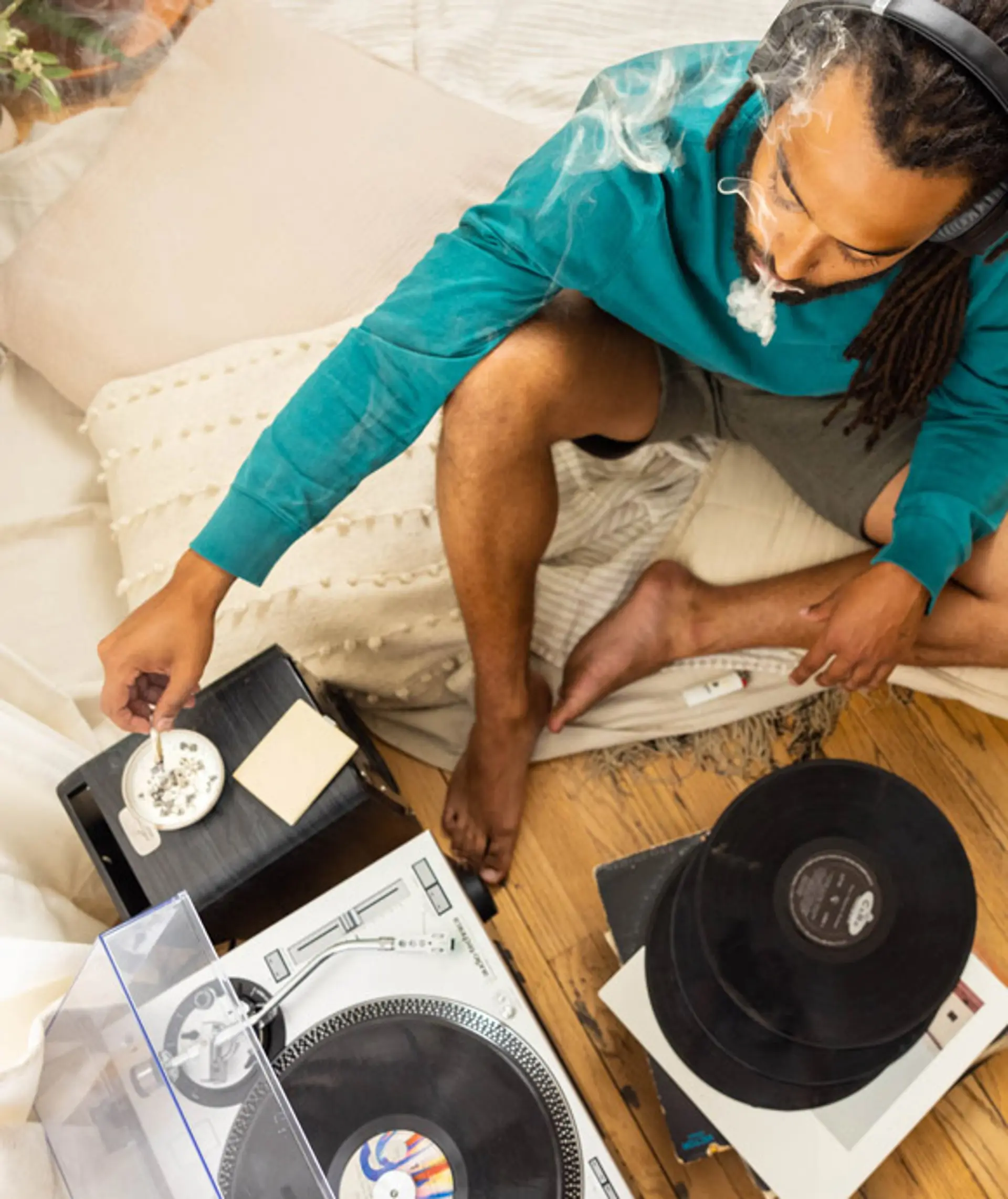 Providing Superior Recreational Marijuana in Bear Creek, MI
Our dispensary in Bear Creek, MI is a Rec-only dispensary. Here, we offer a variety of recreational products for those users seeking to enjoy the many benefits of cannabis without a medical necessity. Our expert budtenders can walk you through strains, recommend recreational marijuana products, even help you discover new cannabis experiences based specifically on your desired high. Plus, we offer secure shopping online, with local pickup in Bear Creek, MI, so you can buy the products you want and get them however you need to, with convenience and discretion.
SHOP BY CATEGORY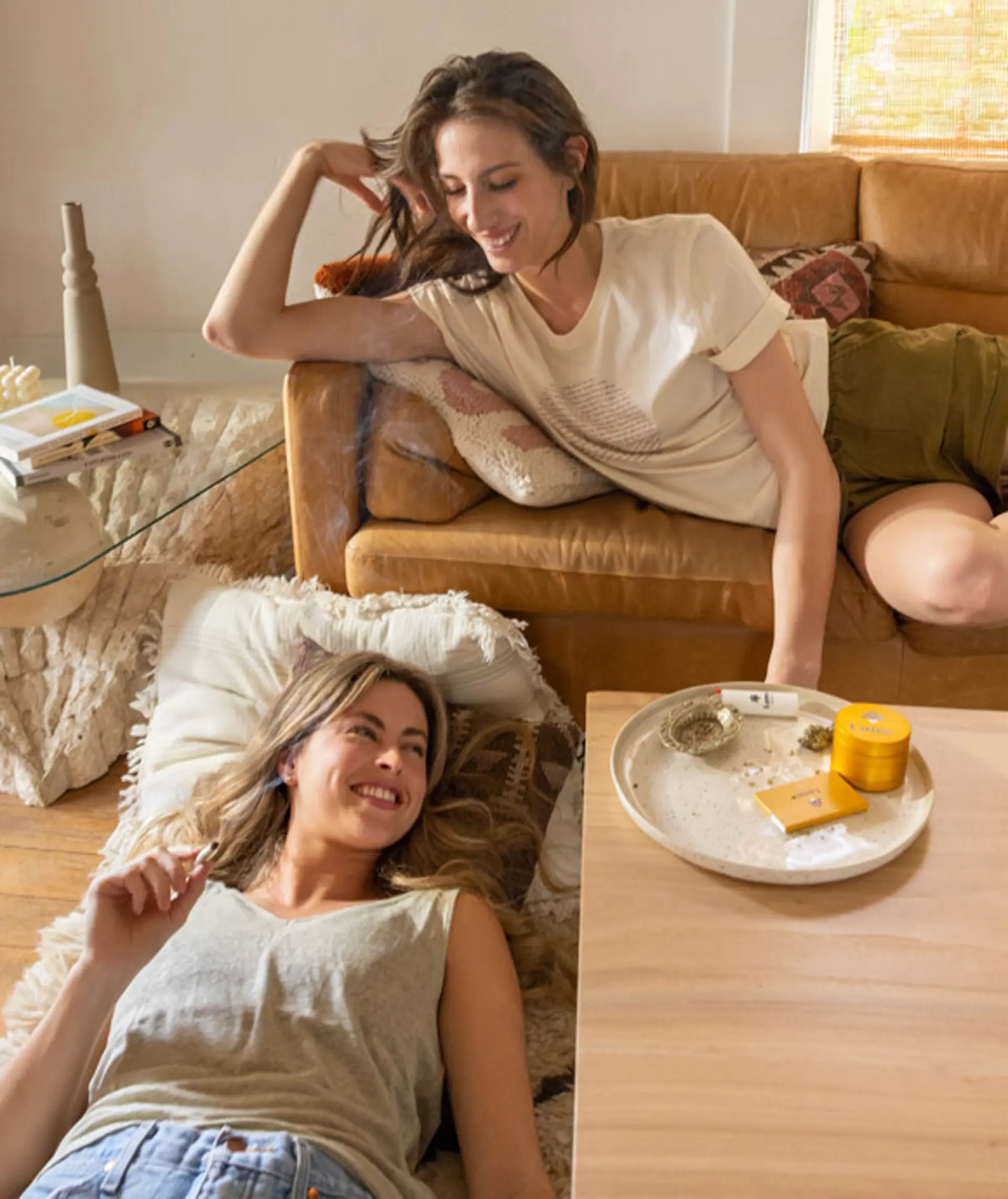 Shop Cannabis Products by Effect
Cannabis can provide a variety of effects, and not everyone is looking for the same one. So, we've established a system for categorizing our products based specifically on the effect they have. It's called the Lume Effects System and it categorizes our products on a spectrum of indica to sativa, based on the feeling they provide from their unique terpene profile. We've found that this system of categorization often helps users find a product that best suits their desired outcome on the first try, rather than guessing what a strain's effect may be. It's a "shop by feeling" model, and it's been a game-changer for our clientele.
SHOP BY EFFECT