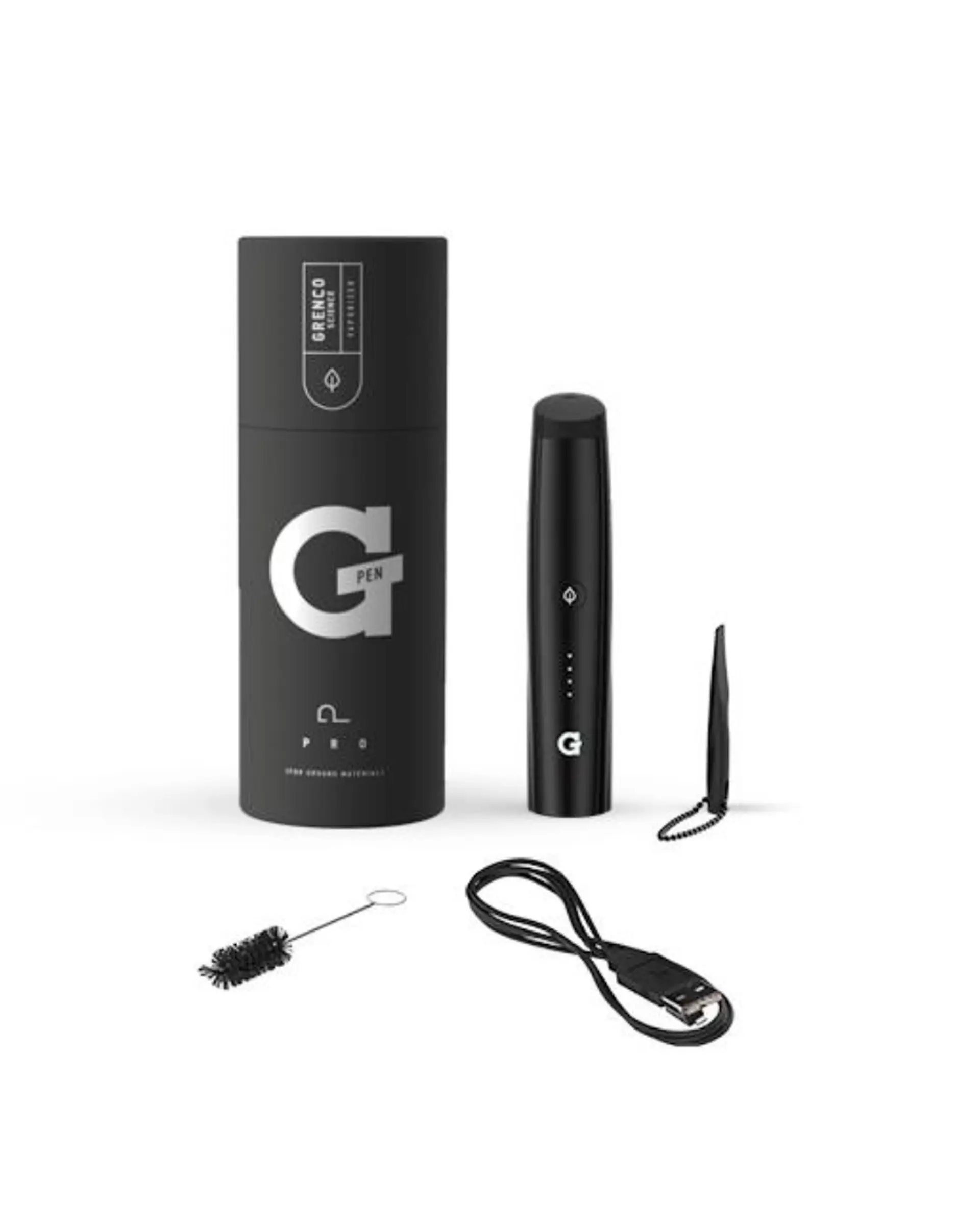 In order to add items to bag, please select a store.
"Sleek, smooth, vaporizer designed for discreet smoke sessions."
The GPen Pro has a very sleek, discreet design that looks good, but also won't attract too much attention. It features a smooth, slim design and a flush power button against the body of the vape. This allows for a comfortable grip in hand or stored easily in your pocket. The Pro heats up in 30 seconds for a quick, not too harsh but just right vape session. Battery lasts 30-40 minutes and takes about two hours to recharge.
About Grenco Science
Grenco Science (G Pen) was the first to market a tank system specifically designed for essential fluids and personal aromatherapy regimens. They integrate superior functionality with the convenience of transportability. G Pen's goal is to create high-powered vapes with innovative technology at a price point everyone can access.