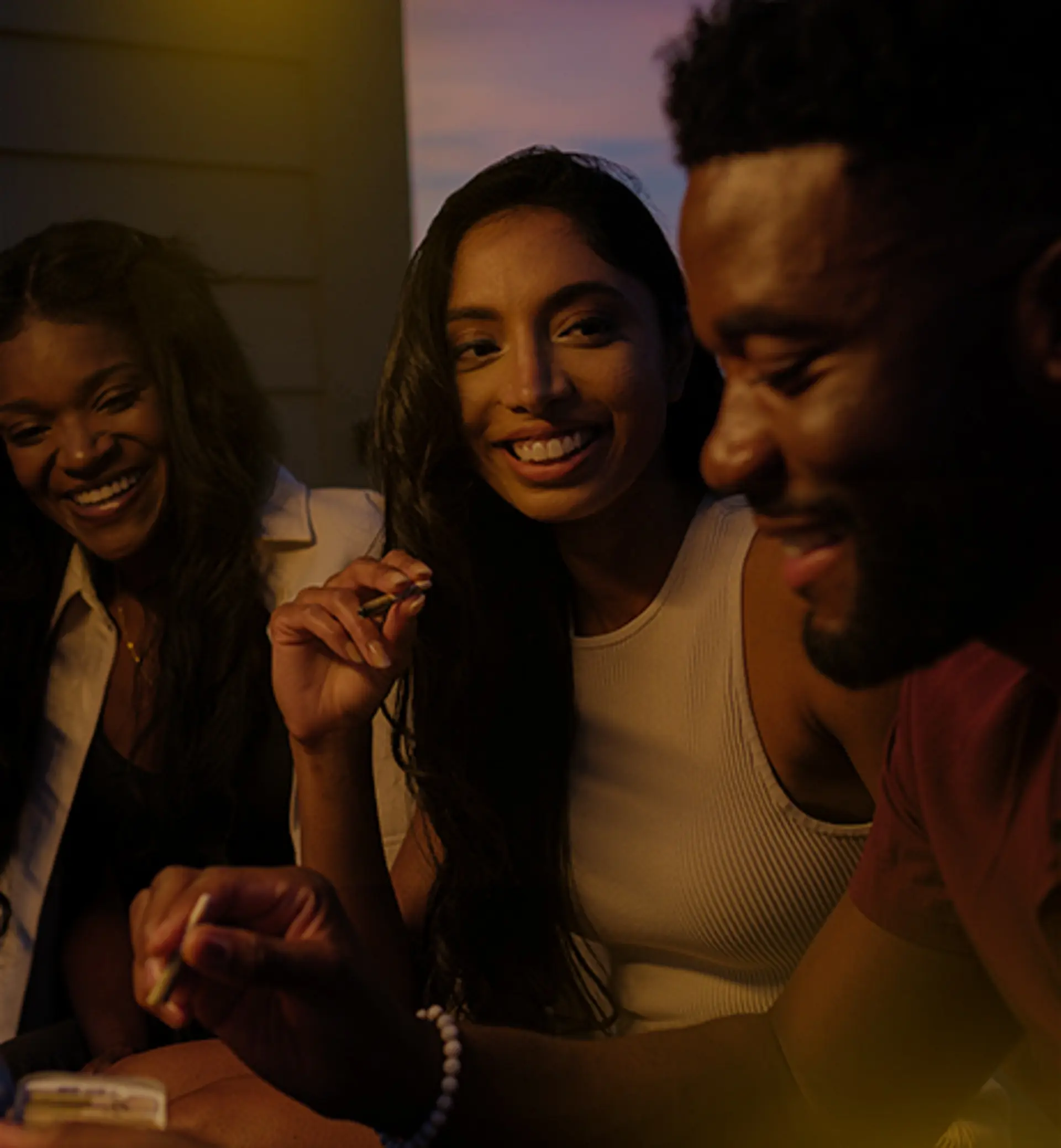 Lume Cannabis Co.
Get Enlightened
Watch and learn more about your favorite Lume products.
Lume Enlightenment
Premium Grind
---
Ready to pack, ready to roll! Lume Cannabis Premium Grind is yielded from whole flower immediately following being cured into our state-of-the-art grinder to produce a perfect micron size for smoking or rolling. During this process, all unwanted material is removed while all trichomes are retained for the best quality grind.
Lume Enlightenment
Pre-Roll
---
Packed and ready to go! Pre-Rolls are a convenient and effective way to consume cannabis. No shake. No Trim. Lume Pre-rolls are packed with high quality whole flower material. The rolling papers consist of 100% organic, hemp-derived, natural rolling paper. No dyes, no chemicals, no running.
Lume Enlightenment
Live Rosin
---
Lume Cannabis Live Rosin is a terpene rich cannabis concentrate. The extraction process is 100% solventless. Made from fresh frozen live flower and extracted using ice water, heat, and pressure. No chemicals or additives included, resulting in the purest form of cannabis.
Lume Enlightenment
Lightning Rolls
---
The Lume Lightning rolls are made from a blend of whole flower premium grind mixed with solventless bubble hash. Once packed, the cones are painted in a high grade distillate and rolled in high quality kief. This takes the THC content from 12%-28% up to 40-60%. These craft infused pre-rolls are popular among experienced cannabis users who have a higher THC tolerance.
Lume Enlightenment
Flower
---
Lume Cannabis Flower, aka weed, Mary Jane, or our personal favorite, the devil's lettuce, is a wild plant derived from the flowering plant family Cannabaceae. Available in Indica, Sativa or Hybrid, Lume offers an unmatched variety of more than 20 strains offered as packaged flower or found in our premium pre-rolls that feature no trim or shake and are sold individually or in 3 and 5 pre-roll multi-packs.
Lume Enlightenment
Shatter
---
Lume Cannabis Shatter is a concentrate created when solvents are used to separate essential compounds such as cannabinoids and terpenes away from the plant material. High-THC shatter creates intoxicating effects that are stronger than marijuana flower. As its name implies, shatter is glass-like (translucent) and can be broken into pieces.
Lume Enlightenment
Lume Rocks
---
Commonly referred to as a Moon Rock, ours paints Lume's premium flower buds with house-made solventless rosin, rolled in house-blended kief. Now orbiting Michigan!
CANNABIS 101
Kief
---
Lume Cannabis Kief is the trichomes and resin that dry and break off from the exterior of cannabis plants. Kief is the source of THC, CBD, and other cannabinoids so it is incredibly potent and is typically consumed as an additive to other vehicles like sprinkling it on flower in a joint or a bowl.
CANNABIS 101
Bubble Hash
---
Bubble Hash is a cannabis concentrate comprising countless trichomes that have been separated from the plant using ice water, agitation and a sieve. Bubble hash gets its name from the way that it bubbles when exposed to flame. Lume Bubble Hash is considered full melt which is considered the highest quality available.