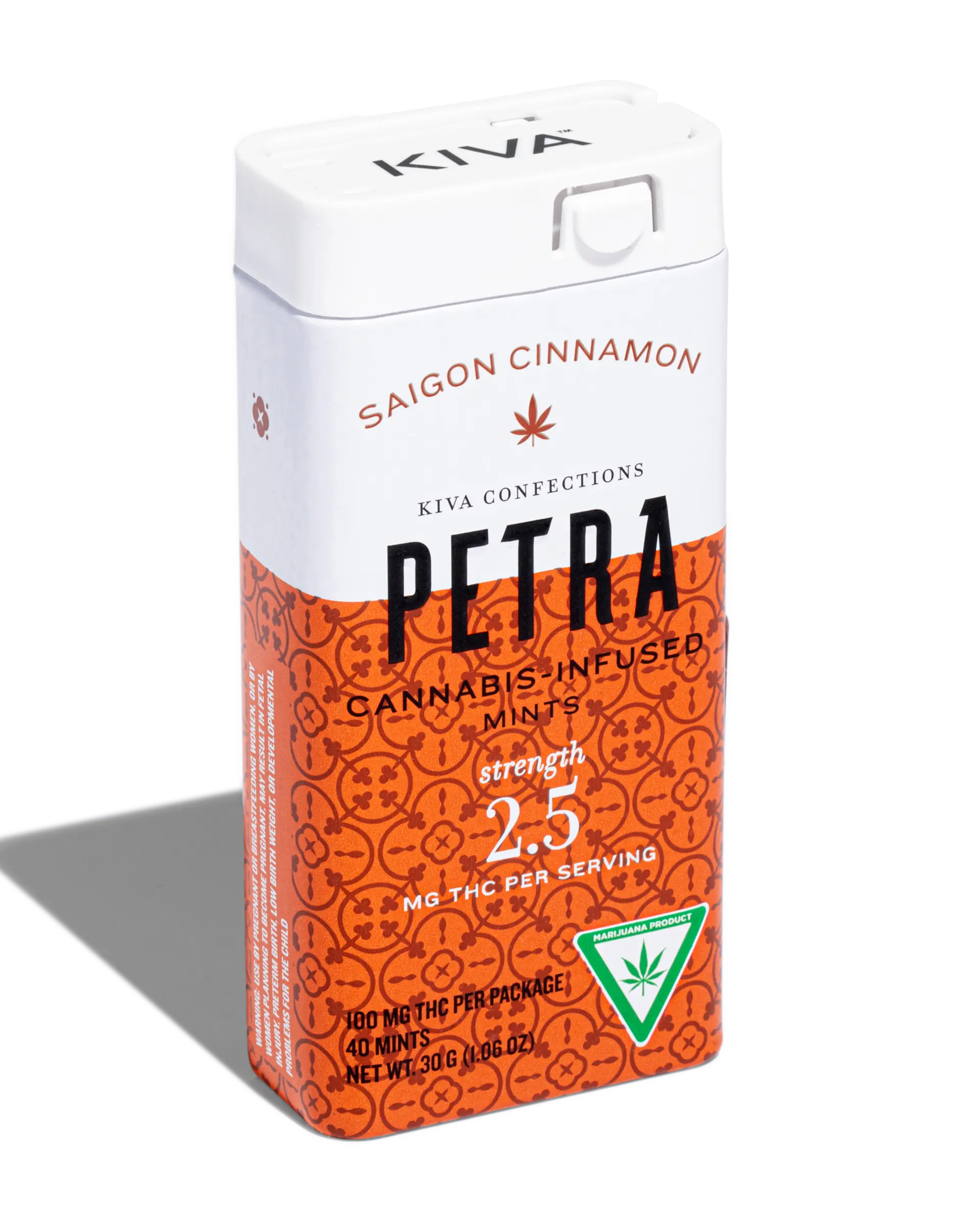 Petra
Saigon Cinnamon Mints 40x2.5mg
QUANTITY
In order to add items to bag, please select a store.
Edibles are created either by infusing cooking oil or butter with cannabis extract, or by mixing extract directly into other ingredients. Because edibles are digested and absorbed by your stomach and liver, the activation is often longer than other consumption methods, taking on average 45 minutes, and sometimes up to 2 hours. It is important to start low and slow when consuming edibles so you don't over do it. Take extra caution to ensure edibles are out of the reach of children.
About Petra
Petra is a radically refreshing mint edible that has sparked a micro dosing revolution. Highly portable and precisely dosed cannabis mints boast rich flavors. Each mint contains just 2.5mg of THC or less per serving, making it easy to find your optimal dose and enhance every experience.