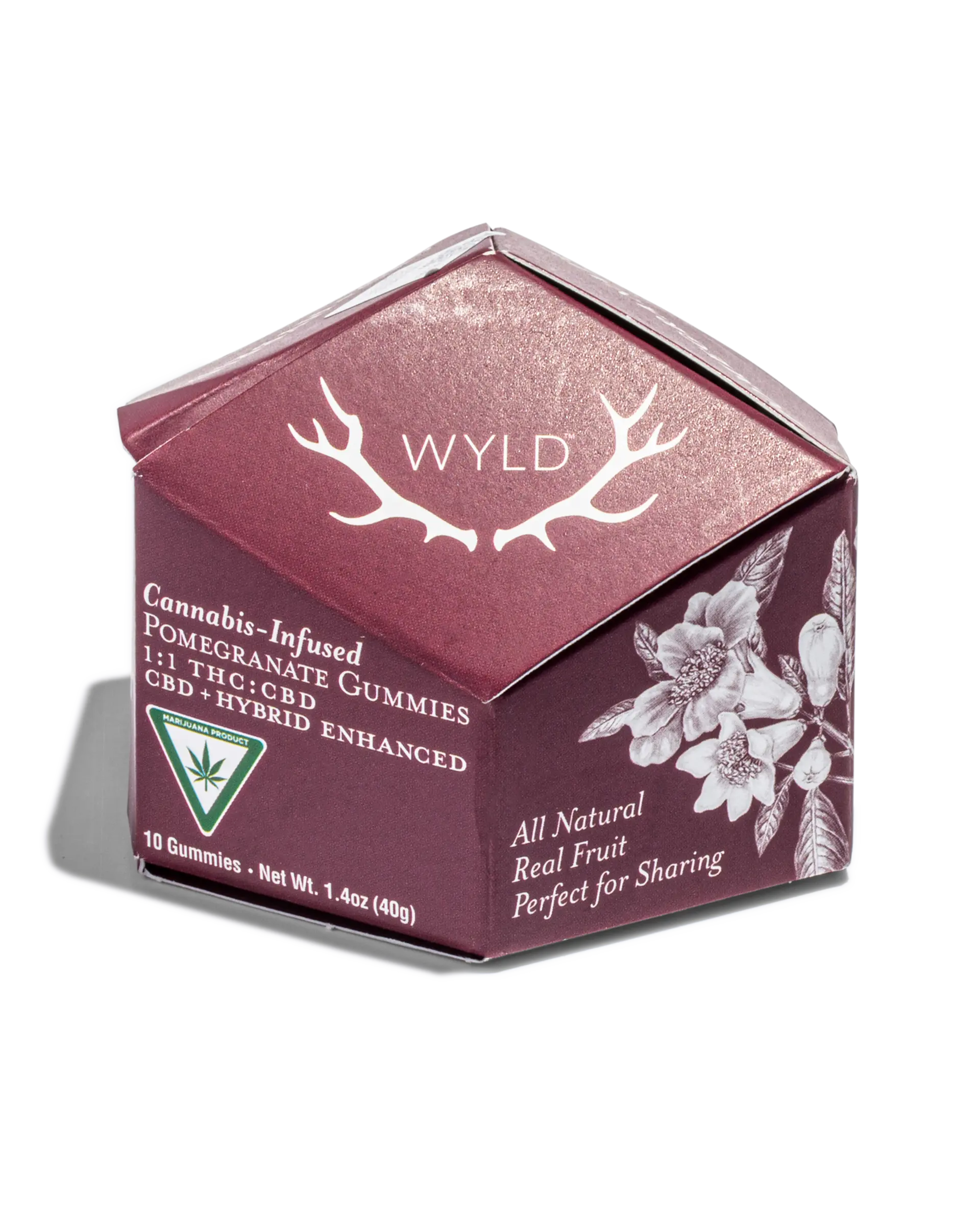 WYLD
Pomegranate 1:1 Thc:cbd Gummies 10x10mg
In order to add items to bag, please select a store.
Wyld Pomoegranate gummies contain a 1:1 ratio of THC and CBD, a great compliment to any adventure by providing a balanced and enjoyable high for both mind and body
About WYLD
Wyld set out to create best in class cannabis edibles using real fruit and natural flavors. They have built a reputation for providing trustworthy, repeatable cannabis experiences which consumers can rely on. Using high quality ingredients and consistent dosing, they have one goal in mind: to produce the best tasting edibles in the world.