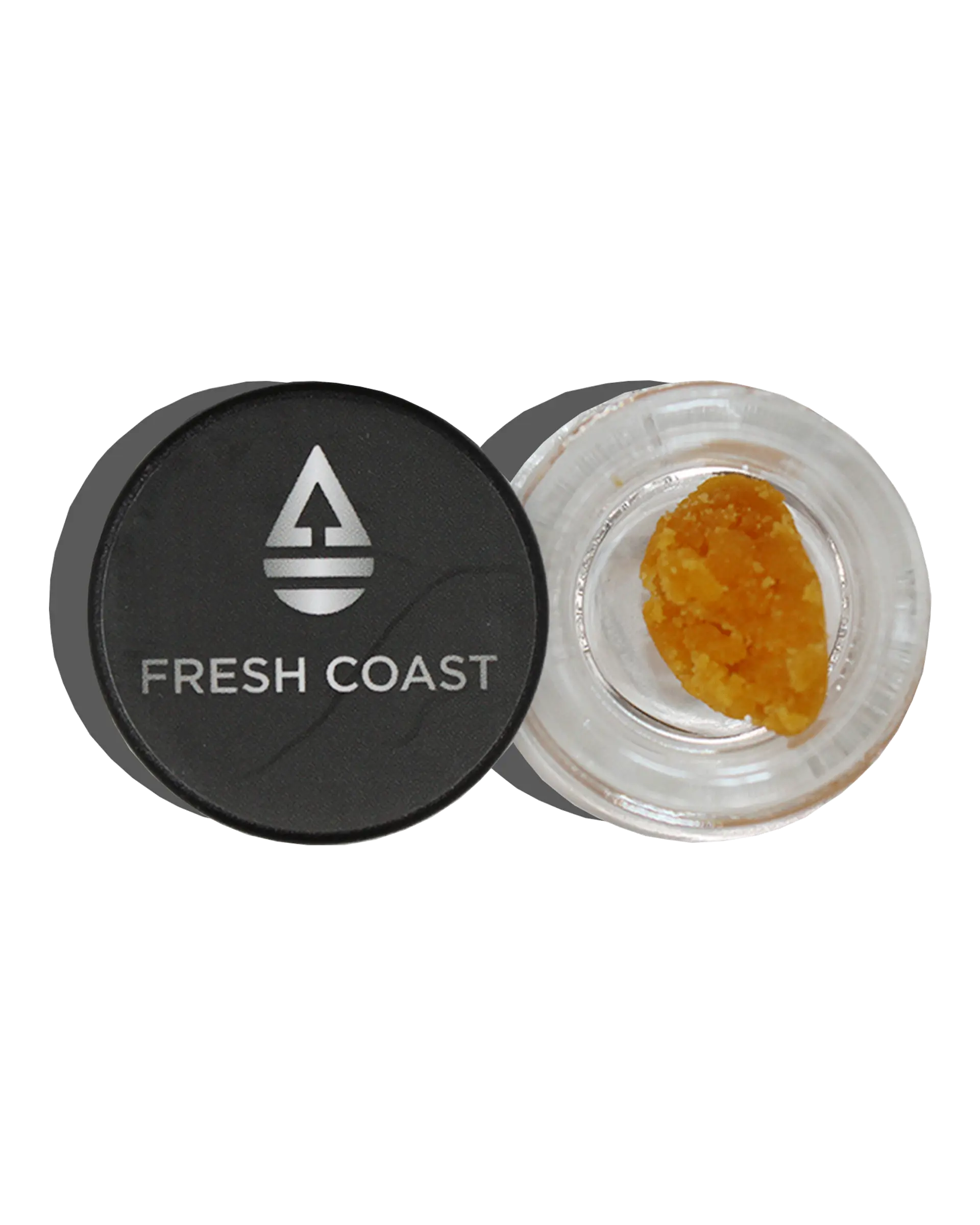 FRESH COAST
Cupcake Runtz Cured Resin 1g
WEIGHT
In order to add items to bag, please select a store.
A slightly dryer (and higher) alternative to our Live Resin products, but just as enjoyable. During the drying/curing process, the terp content of the newly-harvested plant material changes chemically and physically—compounds evaporate, things mellow, and new character develops in the cannabinoids. It leads to a different taste, a different high, and a different resin experience that's often more potent. (Live Resin tends to contain more terps in the mix, so the cannabinoid content of Cured Resin is slightly more dense). Think of it as Resin with an extra kick of Resin. Semi-dry and full on dope.
About FRESH COAST
Fresh Coast is a grassroots collective from Northern Michigan, working with top industry artisans and cultivators at one of Michigan's leading hydrocarbon extraction facilities. They're all makers at heart, working to make accessible products for everyone in the state of Michigan, while also doing some good in our community.