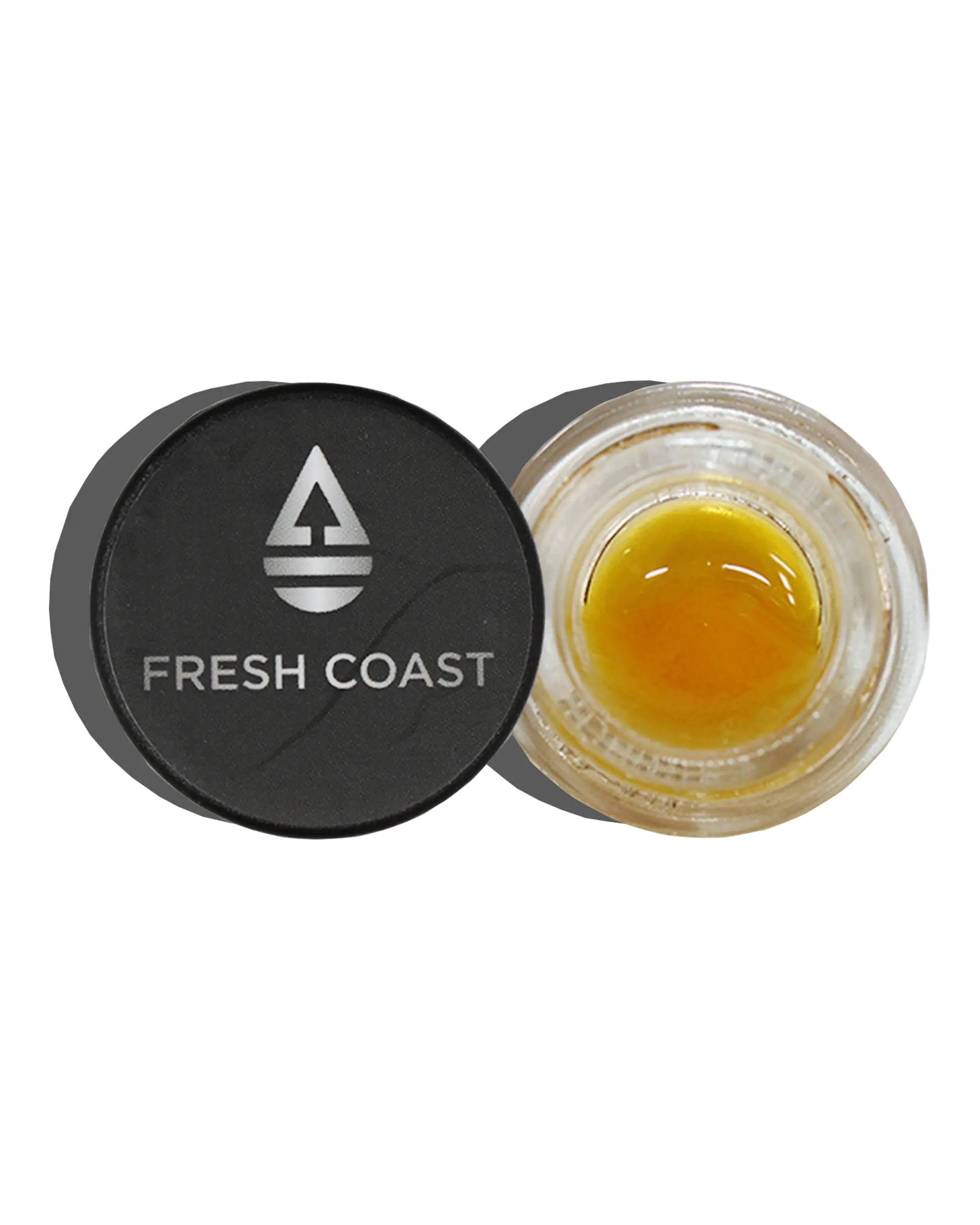 FRESH COAST
Apple Fritter Live Badder 1g
WEIGHT
In order to add items to bag, please select a store.
Take one whiff of the sweet earthy scent and the comforting familiarity of cheesy apple pastry with follow suit. Take a few puffs and a powerfully relaxing high will leave you perfectly baked. Whether you want to be a social butterfly or chill before bed, you can enjoy "The Fritter" while still functioning full steam ahead. The golden goo. It's a wax concentrate with THC-levels near the ceiling, slightly more viscous than budder but a very similar effect. When the consistency of this concentrate changes, the name does too. But the high is expert-level no matter how you spread it.
Socializing with friends Evening smokes Whatever life throws at you
Gives you a relaxing high that will leave you perfectly baked.
About FRESH COAST
Fresh Coast is a grassroots collective from Northern Michigan, working with top industry artisans and cultivators at one of Michigan's leading hydrocarbon extraction facilities. They're all makers at heart, working to make accessible products for everyone in the state of Michigan, while also doing some good in our community.