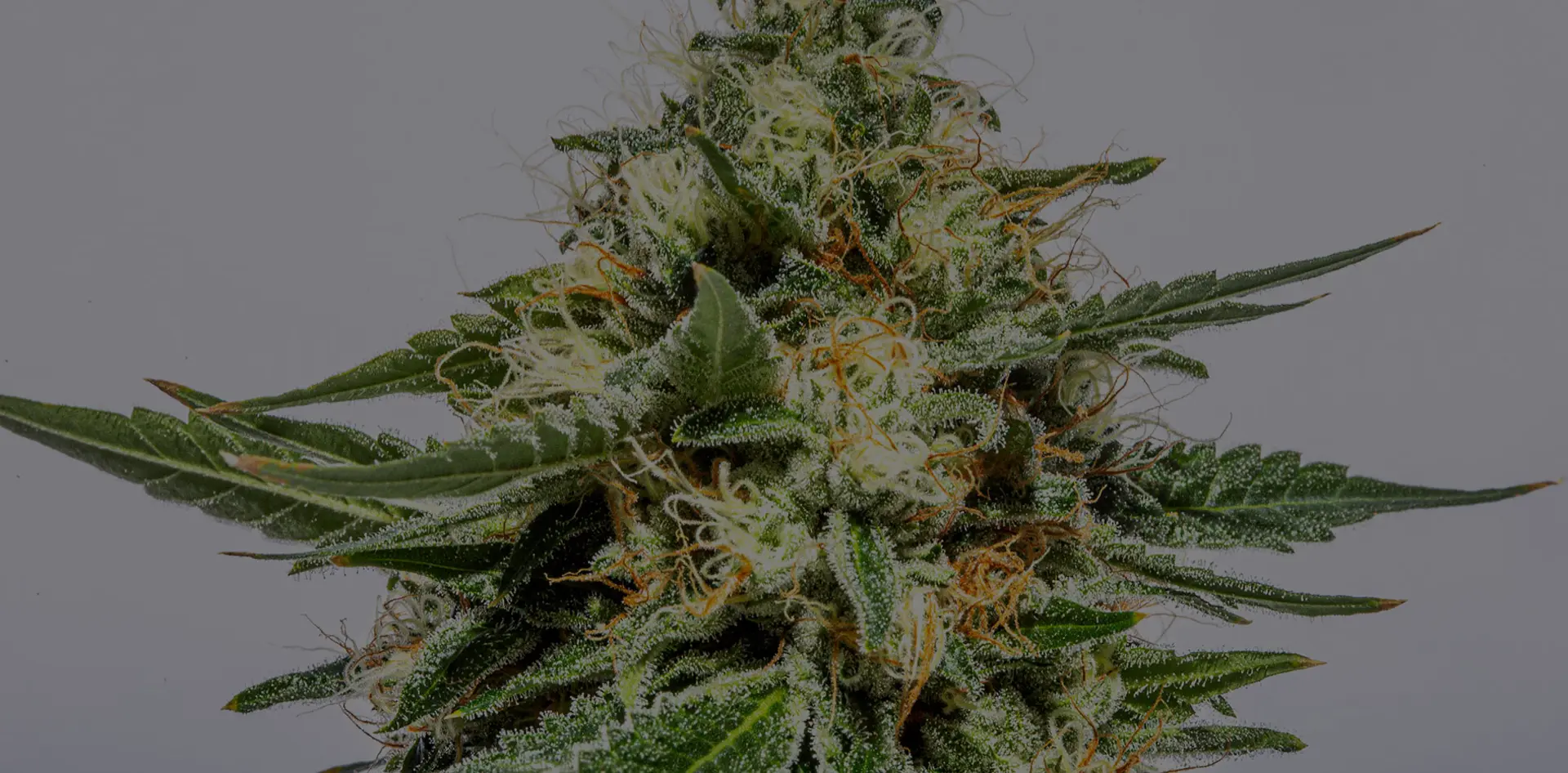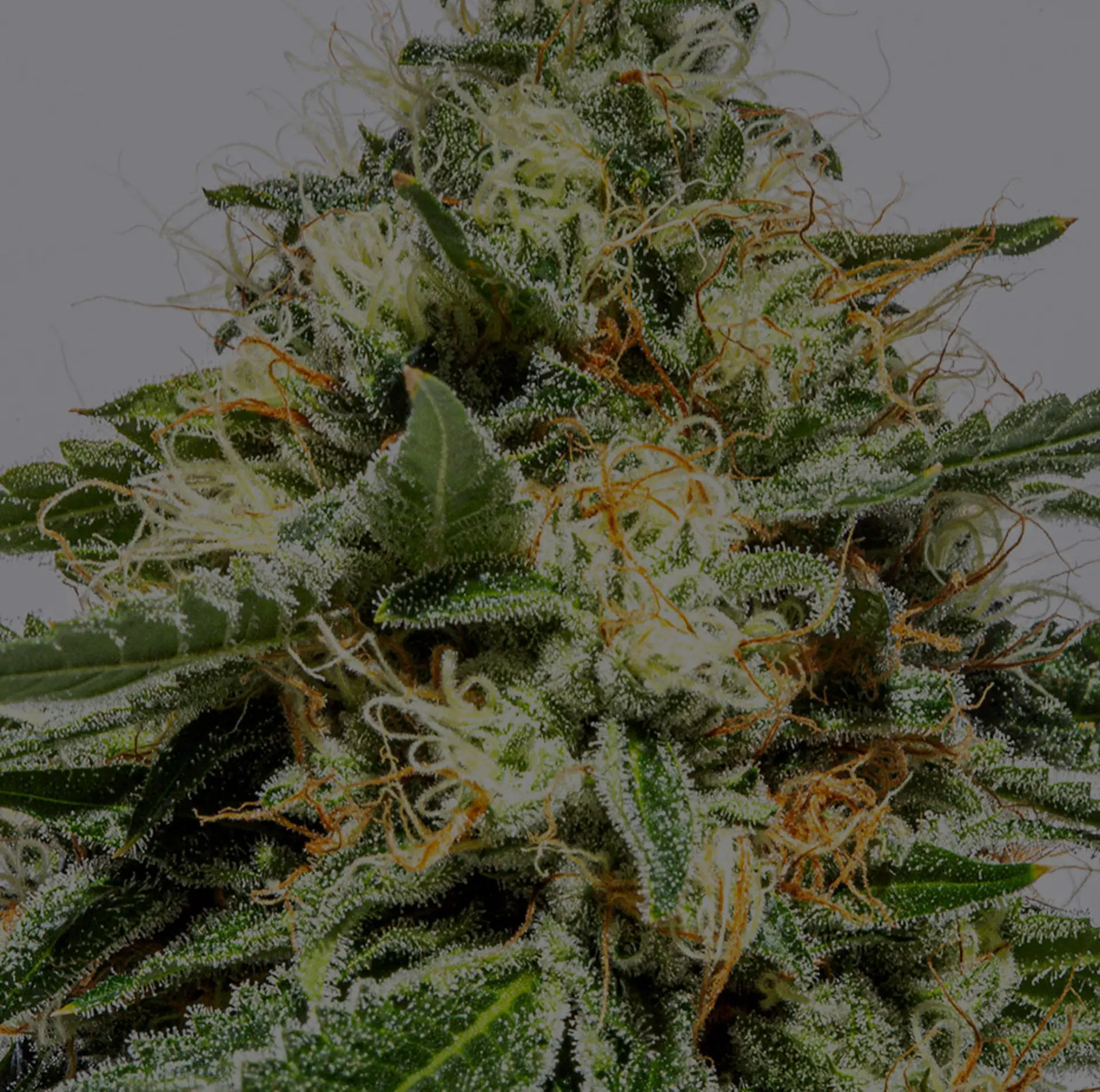 Find the Most Potent Cannabis
Strongest Weed Strains 2023: Highest THC Strains
If you've landed here, you're definitely looking for the strongest weed strains 2023 has seen so far. We've seen some real bangers hit new THC highs this year, like Jenny Kush, GMO, and Alien Mints. Some new strains are breaking onto the scene and hitting Lume strain-specific THC records as well, like Kitchen Sink, White Mo, and Bobby Wild.
The good news is that whether you prefer Sativa, Indica, hybrid strains, our industry-leading cultivation and curation teams are bringing out the heavy hitters to satisfy your potent desires. Read on for our full list of highest THC strains, plus critical info on why THC test results are only part of the potency picture.
Go Directly to The List of Strongest Weed Strains >>>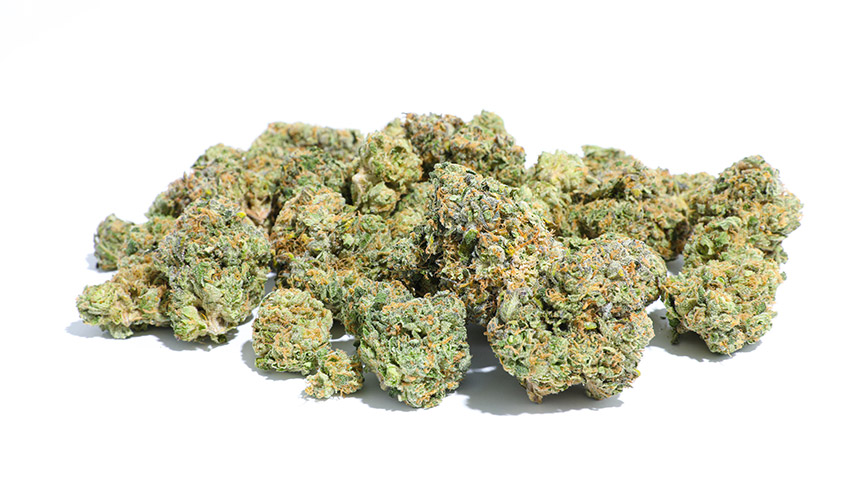 THC and Terpenes Make Strains Potent
While widely used within the cannabis industry, the term "strain" lacks complete precision when referring to marijuana plants. A more precise description of cannabis strains would be as "varietals," which are cultivated to attain distinct qualities like increased cannabinoid content, enhanced disease resistance, or distinctive terpene profiles.
Thanks to this approach, there are now many unique strains to enjoy with wildly different effects. Certain types are useful for managing long-lasting pain, while others can give you a boost of energy or help if you're feeling down or having trouble sleeping. Plus, cannabis is getting higher and higher THC content, which can make you feel really, really high.
How New Cannabis Strains are Cultivated
No matter the words used, most people who use cannabis know what a "strain" is. All cannabis strains have a lot of similarities, but advances in cultivation techniques have allowed growers to create many diverse types of cannabis plants. The many different strains on the market today have their own unique qualities in terms of appearance, terpenes, cannabinoids, and how they grow.
New cannabis strains come to life by carefully mixing different cannabis plants to make their natural traits better. This is made easier because the same strain naturally has slight differences. If you plant 100 cannabis plants of the exact same strain, each one will still have its own genetic differences.
One of these differences could be having more THC. When this happens, growers can pick that plant and crossbreed it with another plant that has good traits, like growing quickly and big. These new combined cannabis plants can then become their own unique strain, and they can be bred again to make their genetic qualities even better.
This is the process behind making new strains and taking care of classic ones in a good manner. When it's done the right way, this method often helps cannabis plants become stronger and produce more. That's why it's not a shock that we've come across some of the most powerful strains ever in the past 5 years. And we shouldn't be amazed if we keep developing even mightier strains in the times ahead.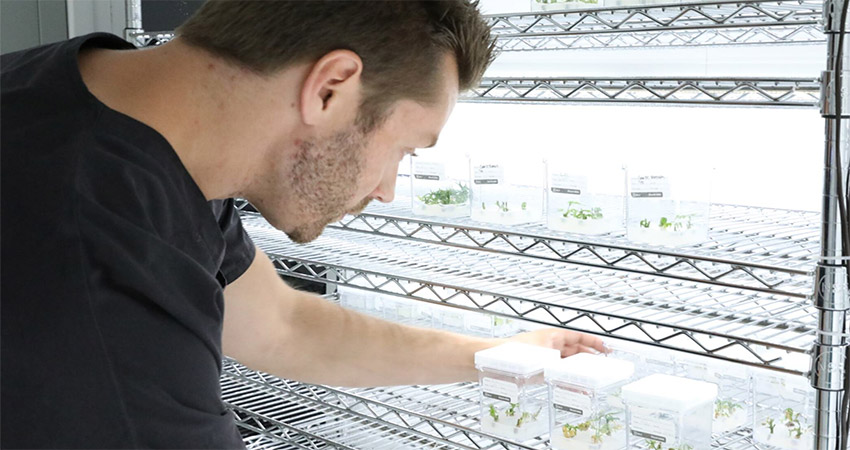 Does THC Percentage Really Matter?
The number that stands out when measuring cannabis potency is THC percentage. THC is the main psychoactive compound found in cannabis. So, it makes sense to use THC as the primary marker, but THC % alone doesn't tell the full story.
Terpenes - the aromatic compounds found in marijuana also have an effect on how "potent" a strain may feel. A higher terpene content can often make a strain with an "average" THC level feel more potent than a strain with higher THC. Different terpenes can also provide markedly different effects, with some making you feel more energized and focused, while others may make you feel sleepy or relaxed
There are at least 112 different cannabinoids that have been found in cannabis plants and the unique mix of these that any individual cannabis strain may generally provide will give each strain it's own uniquely nuanced effect.
CBD is a well known cannabinoid that has been studied in the treatment of pain, depression, insomnia, and more. Some people prefer strains with higher CBD in order to enjoy it's unique benefits. Research shows that CBD could also be used therapeutically in the treatment of many diseases and health conditions, although much more study is needed in order to confirm the purported therapeutic benefits of this and other cannabinoids.
While THC is not the whole story, THC is the primary psychoactive compound in cannabis. So depending on how you define "potency" in cannabis, THC percentage may be the the most straightforward way to define the strongest weed strains of 2023.
In the list below we use only THC percentages when ranking potency, but we include terpene and other cannabinoid content as well so you can find the perfect strain for your preferences.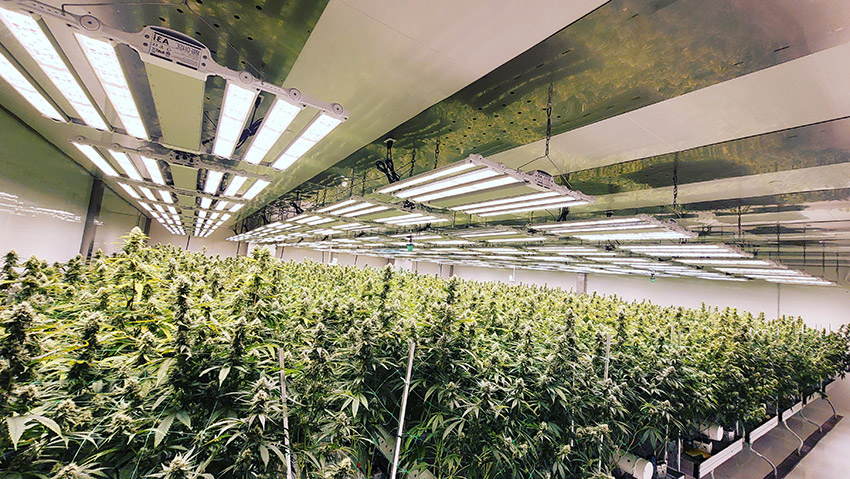 With all that out of the way, here's our list of the highest THC strains we've seen so far in 2023.
Highest THC Strain of 2023: The List
Jenny Kush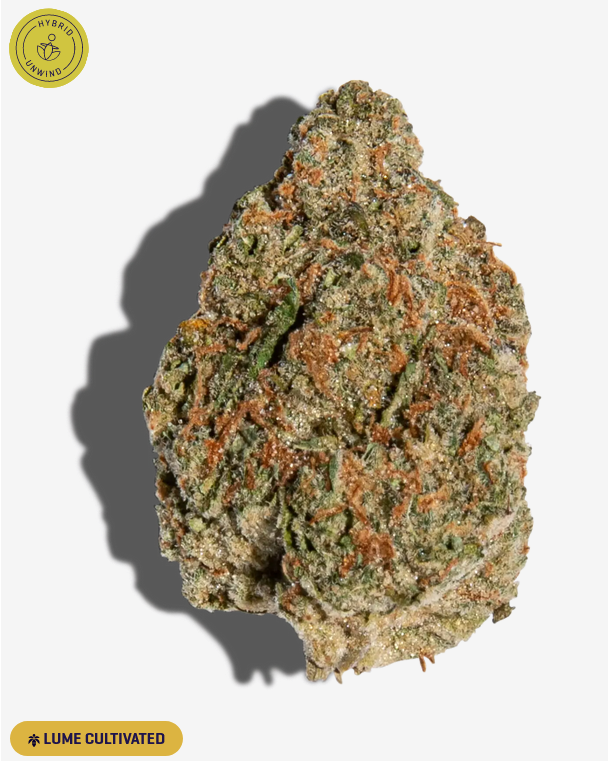 Type: Evenly Balanced Hybrid
Lineage: Amnesia Haze x Rare Dankness
THC Content: 29-42%
Total Cannabinoids: 31-45%
Terpene Content: 1.5-3.5%
Jenny Kush is a Michigan favorite, and one of our most popular strains. This hybrid offers an earthy floral aroma and potent uplifting high. It's namesake belongs to the late cannabis activist Jenny Monson, a pioneer who tragically lost her life due the actions of a drunk driver.
At Lume, we pride ourselves on being the best growers of Jenny Kush in the country, and we solidified that reputation by breaking the THC record for this strain back in 2022. In 2023, Jenny has continued to be our top strain, consistently hitting north of 30% THC content.
While a "normal' batch of Jenny Kush will generally land around 30% THC, there are some very special batches that stand out. From time to time, this strain will hit 35%, all the way up to 40% THC. This makes it not just the most potent strain in Michigan, but among the most potent worldwide.
The potent effect of Jenny Kush is strong and soothing, relaxing your body, while raising your spirits. The potent, balanced mind and body effects make it no surprise that Jenny has held the top spot at Lume for several years now.
Great for:
Getting really, really high.
Enhancing any life experience.
Introducing your friends to top-tier smoke
Dominant Terpenes:
Learn more about Jenny Kush >>>
Alien Mints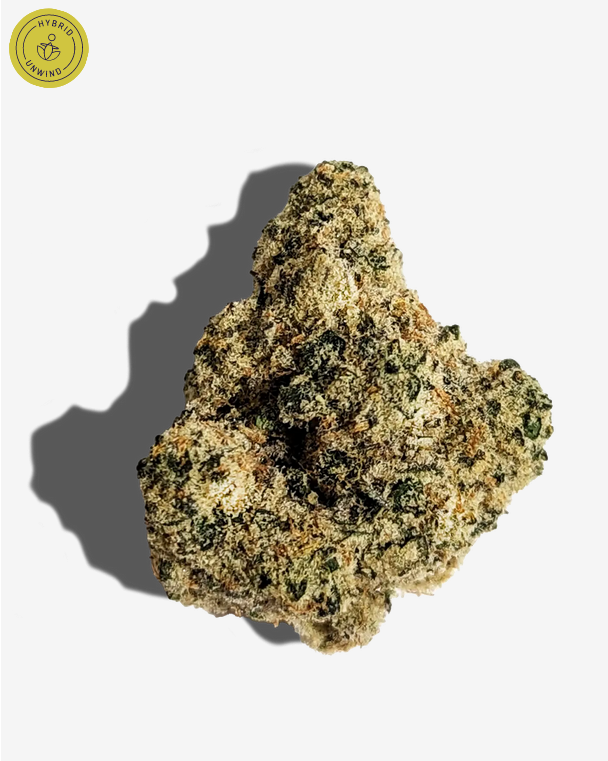 Type: Balanced Hybrid
Lineage: Alien Cookies X Kush Mints 11
THC Content: 28-34%
Total Cannabinoids: 30-38%
This all too on-the-nose hybrid is the closest you can get to zero-gravity. A peacefully slow onset beams your mood up to high heaven. An ethereal body high keeps you light and levitating. Smoke enough of this stuff and you just might be able to make contact with a funky critter in a UFO.
Quick hitting, and extremely potent, the balanced nature of this hybrid makes you feel weightless, ready to ascend into the cosmos. Our Lume curation found a diamond in the rough when they brought this one in from Holistic Industries. They achieved stellar cultivation of these boutique genetics and we're all lucky enough to be able to smoke it.
Great for:
Blasting off into outer space
1-on-1's with extra-terrestrials
Feeling out of this world
Dominant Terpenes:
Myrcene
Limonene
Linalool
Learn more about Alien Mints >>>
GMO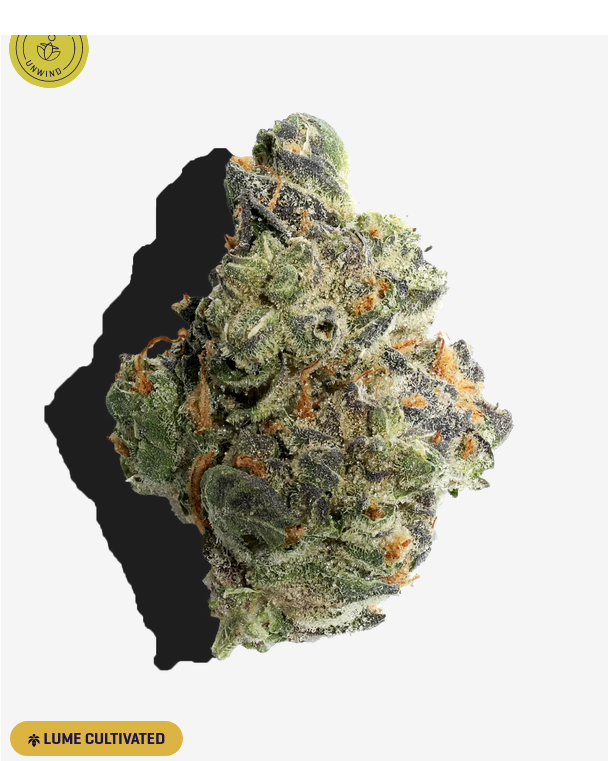 Type: Indica-Leaning Hybrid
Lineage: Chemdawg X GSC
THC Content: 27-33%
Total Cannabinoids: 30-37%
As one of the more appetite-inducing strains we've come across, we can't help but notice the irony given its name. But what this scientific wonder really brings to the table is pure, engineered euphoria. Whatever the gene for "happiness" is, GMO is made of it. It's also an intensely green bud with outstanding genetics.
This super-green bud keeps things chill, without tiring you out and has been called "Pure, engineered euphoria" by our Lume in-house testers.
Great for:
Outdoor activities
Blissful afternoons
Anytime smokes
Dominant Terpenes:
Blueberry Crumble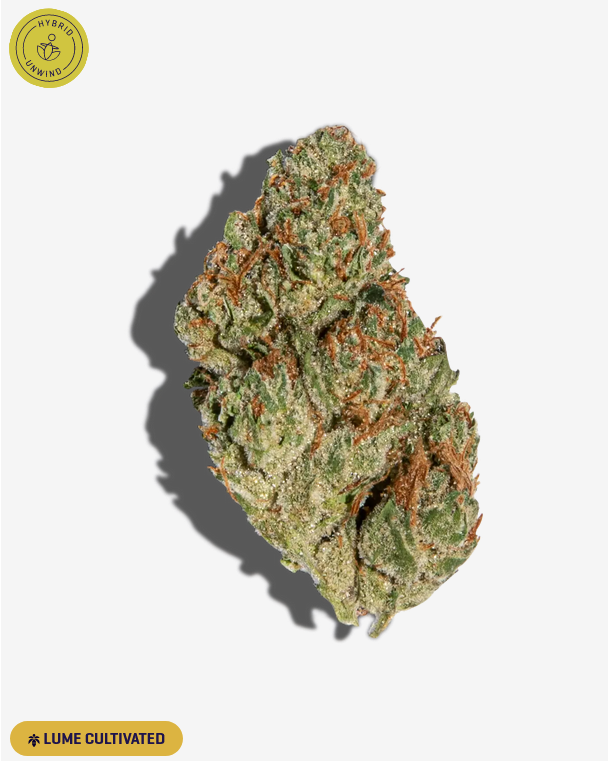 Type: Balanced Hybrid
Lineage: Amnesia Haze x Rare Dankness
THC: 24-34%+
Blueberry Crumble is one of our fan-favorite strain. It's shared genetics with Jenny Kush gives it a similar, although slightly more energizing effect.
This strain also has a distinct flavor. It tastes sweet with notes of flower and citrus, and has been often described as having a cake-like flavor and aroma.
It also has a startlingly different terpene profile than Jenny, resulting in it being more motivating and energizing, while still maintaining it's classic balanced mind and body high.
This one can really get you up and moving, while still keeping you in a relaxed and chill state of mind. because of it's top-tier potency and unique effect, we place Blueberry Crumble high on our list of best strains of weed for 2023.
Great for:
Getting active or going outside.
Finding inspiration in art or music.
Tackling projects around the house.
Dominant Terpenes:
Carophyllene
Nerolidol
Humulene
Learn More About Blueberry Crumble >>>
Bobby Wild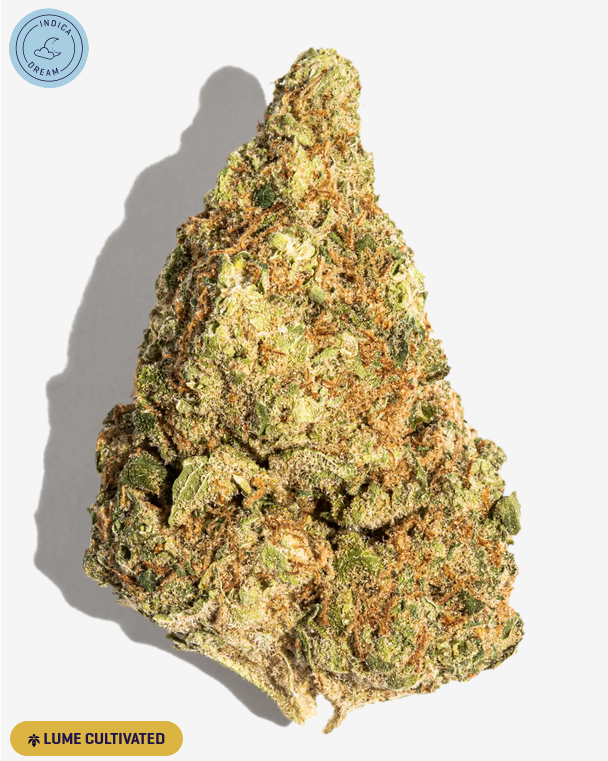 Type: Indica
Lineage: Legend OG X GMO Cookies
THC: 24-32%+
Kick the tires and light the fire because Bobby Wild is in building. This larger than life love child of GMO Cookies and Legend OG is a firecracker of an indica. Body-buzzing, head rushing, and an overall super fantastic high. Smells like diesel and funk. Your evenings perfect co-pilot.
Bobby Wild brings massive buds, and massive highs. Best enjoyed at after the sun goes down, our Lume tesing team says this one offers a " Body-buzzing, head rushing, and an overall super fantastic high."
Great for:
Laid-back evenings
Nightime nirvana
Grillin' and Chillin'
Dominant Terpenes:
Carophyllene
Limonene
Learn More About Bobby Wild >>>
Strongest Strains of 2023: Honorable Mentions
There are few marijuana strains that didn't quite make into our top picks for 2023, but they are still awesome nonetheless.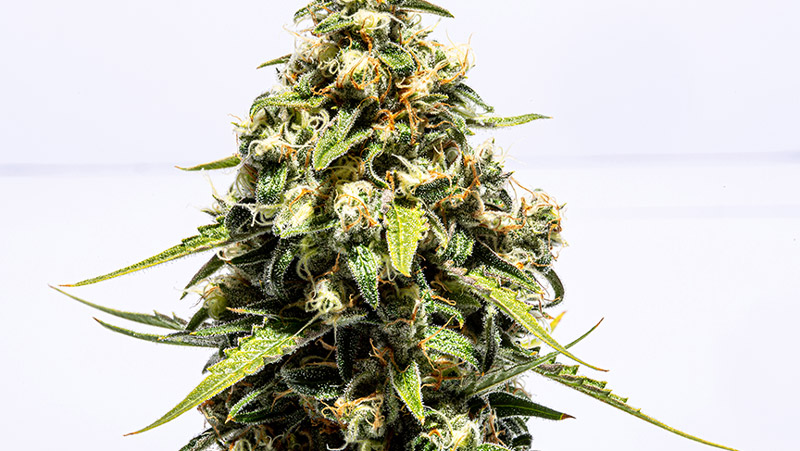 Frequently Asked Questions
Which is the Best Marijuana Strain for 2023?
We think Jenny Kush is the best strain for 2023, but you can't go wrong with any of the strains mentioned here. The best thing to do, in our humble opinion, is to try many different strains and see which ones feel the best for you.
Everyone's sensitivities to cannabis are unique, just like the strains themselves. Try a bunch, then let your Lume budtender know which you liked. They'll be happy to bring their passion and knowledge to the table and hit you with another great recommendation for your preferences.
The best strain for you can also change based on what you're doing when you use cannabis, or how you want to feel. If you're trying to get energized in the morning, an Indica like Bobby Wild might not be the best choice. Vice-versa, if you're trying to chill in the evening, Bobby Wild would probably be just the ticket.
What are the Best New Weed Strains for 2023?
There's no shortage of innovative and exciting new strains in 2023. Here are a few we would recommend: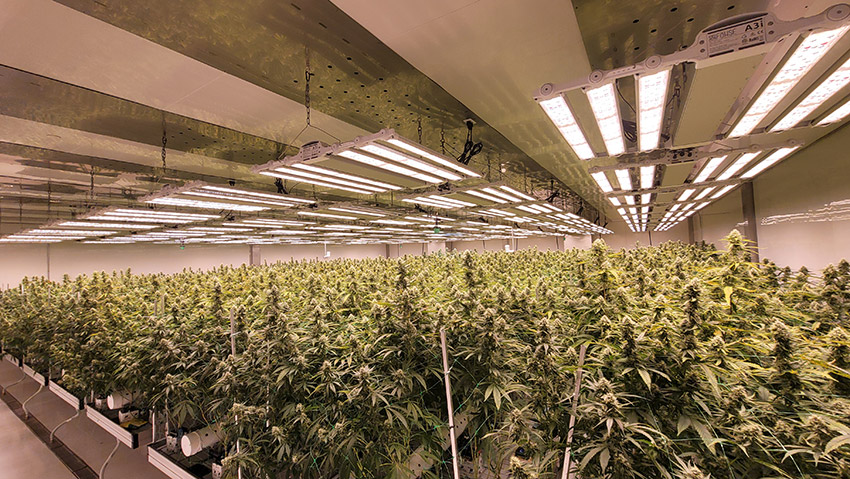 Can You Trust All THC Test Results?
This a tricky question, and one that's led to much debate in the cannabis community. Each state has it's own rules and regulations for how cannabis testing labs must operate. In Michigan, where Lume operates, testing labs have to go through a stringent licensing process and are frequently inspected to make sure they are operating according to the many rules and regulations of Michigan Cannabis Regulatory Agency.
Still, there is a theoretical incentive for testing labs to produce high THC test results. At the end of the day, cannabis users often use THC percentage to determine whether or not they should try a particular strain. Everyone wants to try the highest THC flower, so dispensaries are all trying to produce the highest testing flower possible.
If a certain lab tends to return higher THC testing results than other labs, that will lead most cultivators to keep using that lab for their testing needs because they want their flower to be as attractive to cannabis consumers as possible.
This results in more revenue for the lab, and ensures their cultivator clients will keep working with them. So, you can see that the theoretical incentive to put out high THC tests is fairly clear.
At Lume, we understand this little wrinkle in the cannabis testing industry. Above all, we care about being truthful and straightforward with our customers. Because of this, we only work with the most respected and trusted labs in the state. When you see a THC percentage on a Lume product, you can rest assured that it's accurate.
New High THC Strains Coming Soon
At Lume, we're always working to cultivate new and exciting genetics that deliver more potency and superior effects. We've got many new strains on the horizon that are sure to please anyone looking for the highest THC strains.
Our curation team is also constantly bringing in new high-potency strains from the best craft growers throughout Michigan.
Click here to see all our highest THC strains available at our Michigan dispensary near you.
Want More Info?
Our expert staff is always on call to answer your cannabis-related questions.
Use the info below to get in touch, or start on online chat using the button in our website footer.
How to Reach Lume's Customer Support Team